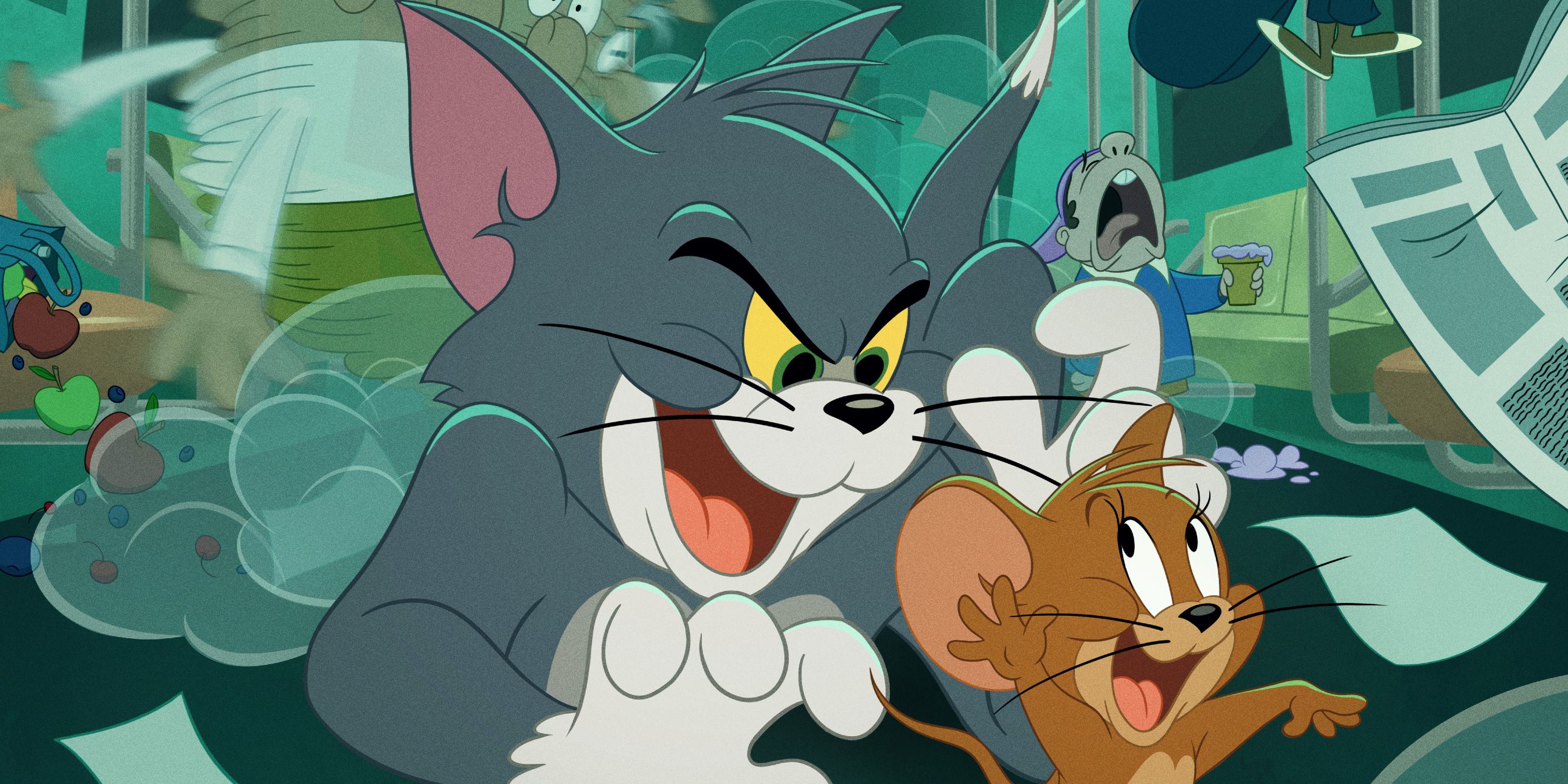 Warner Bros. releases its first look poster for Tom and Jerry In New York, an upcoming HBO Max TV series based on the classic cartoon frenemies. Much like Disney's Mickey Mouse or Looney Tunes' Bugs Bunny, the animated cat and mouse have become ubiquitous cultural icons since their creation in 1940. The characters originated in a series of short films made by the founders of Hanna-Barbera studios for Metro-Goldwyn-Mayer. In the episodic comedies, Tom (the cat) and Jerry (the mouse) antagonize each other with motives that are by turns sincere and in jest.
Different creators have continued to produce variations on the Tom and Jerry cartoon over the years as the rights to the material have been passed from studio to studio. The animals were most recently adopted by Warner Bros. in 2006, which remains their home today. Multiple installments of the franchise have emerged from Warner Bros. Animation since then, beginning with Tom and Jerry Tales, a series of shorts made in the classic aesthetic and slapstick comedic style, in 2006. 2014 brought another reboot in tandem with Cartoon Network: The Tom and Jerry Show. In February, Warner released Tom and Jerry, a live-action animated hybrid film that brought the critters to New York City, as well as two new animated shorts on HBO Max.
Related: Every Warner Bros Movie Releasing On HBO Max In 2021
Warner Bros. Animation recently announced the upcoming premiere of Tom and Jerry In New York, its next Tom and Jerry project, with a first look poster promoting the show. The HBO Max Original animated series extends Tom and Jerry's stay at NYC's luxurious Royal Gate Hotel, where they crashed in the live-action movie. The poster shows Tom and Jerry disturbing subway passengers with their usual cat-and-mouse games as their fellow riders strap in for a nightmare ride. Check out the first poster for the series below: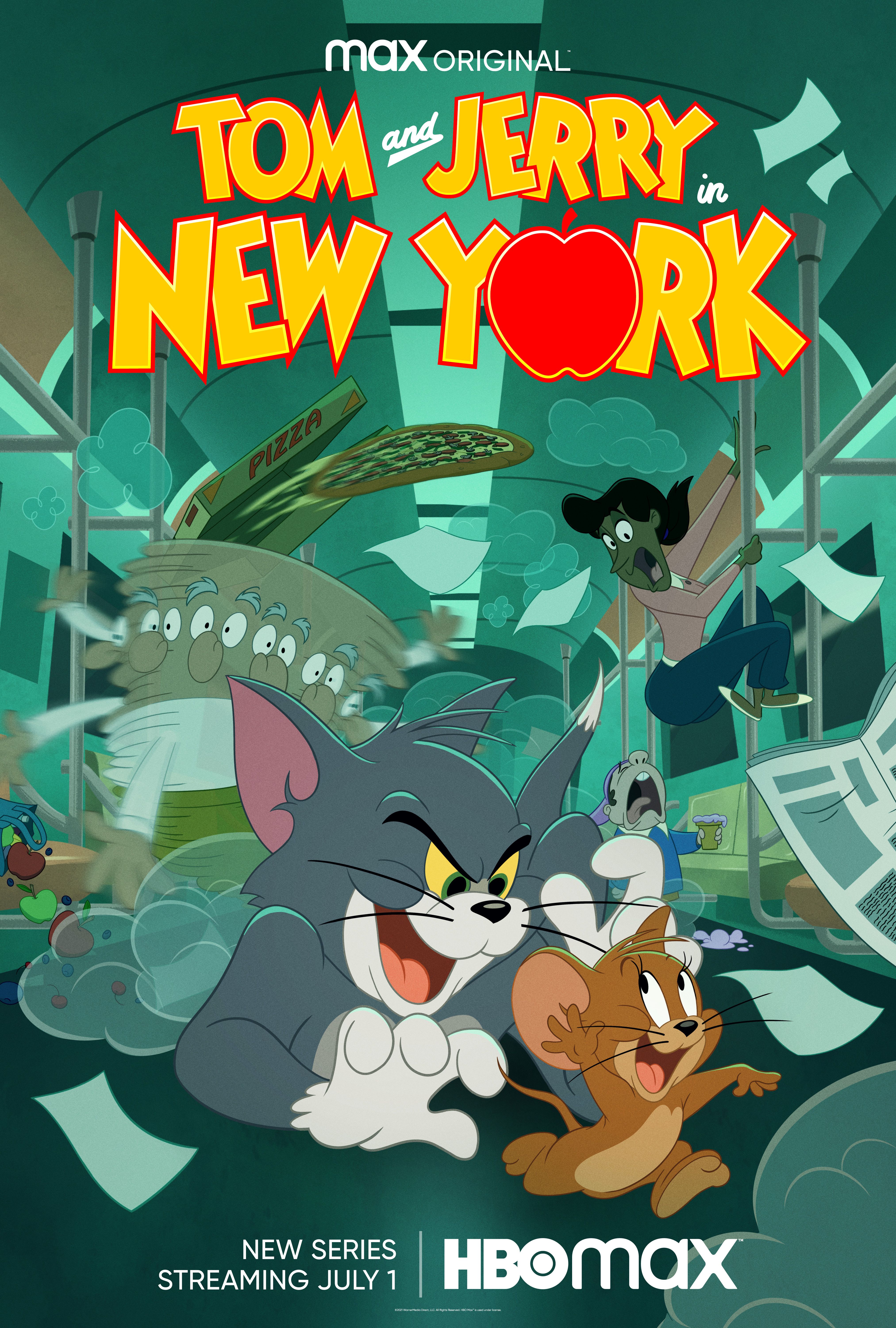 Tom and Jerry In New York premieres July 1 on HBO Max. Darrell Van Citters directed the series, which Warner Bros. describes as an "adventure comedy." The studio also promises that the troublemakers will "unleash mayhem across the big city, inciting hilarious chaos uptown, downtown and everywhere their manic escapades take them." Van Citters also serves as a producer with Ashley Postlewaite, both for Renegade. Sam Register, President of Warner Bros. Animation and Cartoon Network Studios, executive produced the series.
An entirely animated television show is an interesting choice to follow up a live-action, animated hybrid film, considering the obvious differences between the worlds of each story. Although every Tom and Jerry show, movie, and short deals with the same characters and therefore takes place in the same theoretical universe, these episodes are specifically set in the same location as Tom and Jerry's last adventure. It may be difficult for viewers who saw the film to make the mental adjustment necessary to suspend whatever disbelief is required to buy into a slapstick cartoon about talking animals. Of course, Tom and Jerry was never supposed to be realistic, and Tom and Jerry In New York is intended for children. Adults who tune in should take a cue from the little ones and not overthink it.
Next: Tom & Jerry 2021: The Movie's Biggest Changes To The Original Cartoon
Source: Warner Bros. Animation
Tom & Jerry In New York Show Announced, First Look Poster Released
from https://ift.tt/35cEW1f