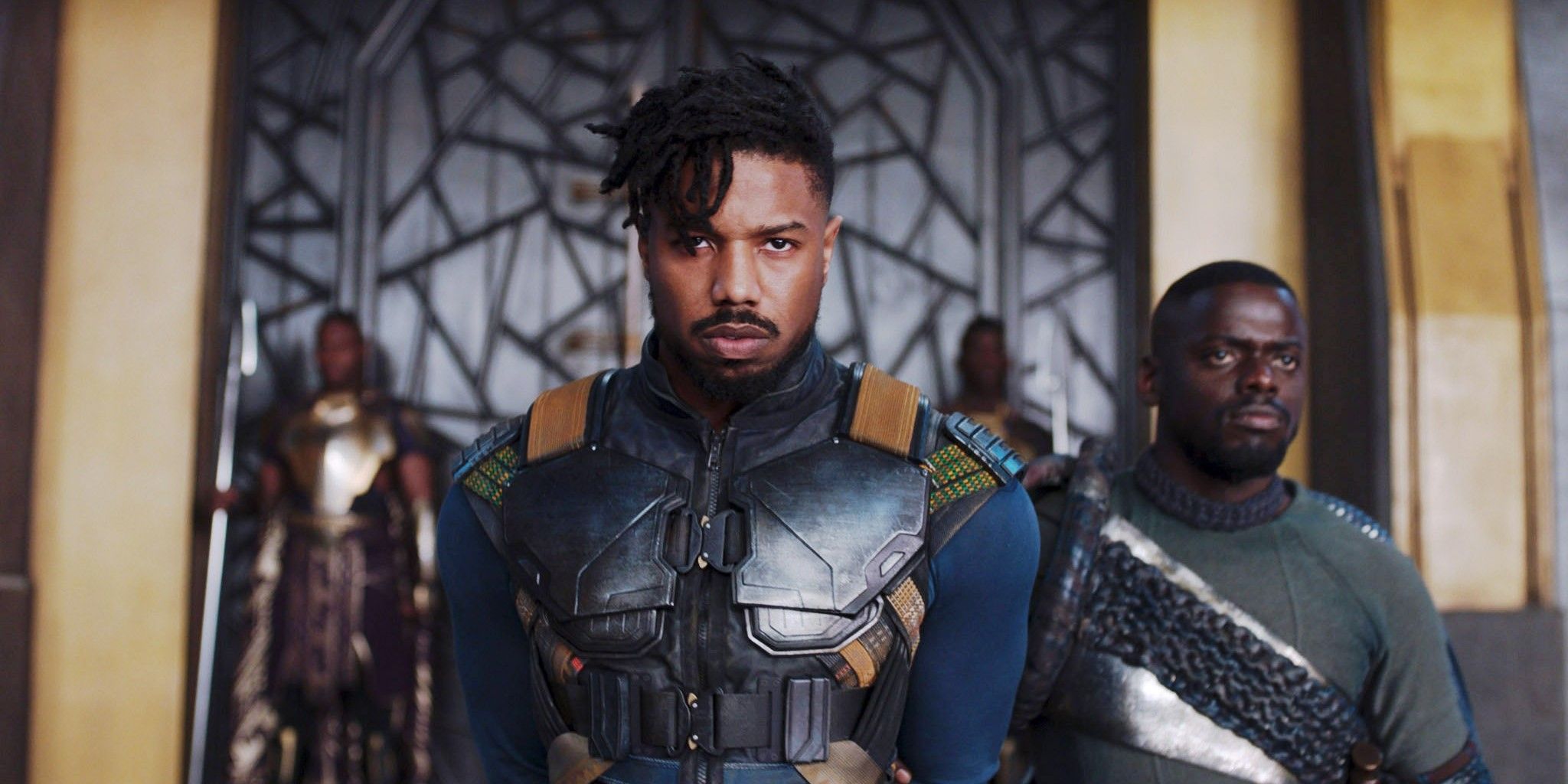 Michael B. Jordan explains why audiences sympathized with Killmonger in Black Panther. Released in 2018, the film was the first solo outing for Chadwick Boseman's T'Challa after his initial introduction in Captain America: Civil War. As the first film from Marvel Studios with a Black director in Ryan Coogler and a predominantly Black cast, Black Panther's cultural impact was significant, and it still stands as the highest-grossing superhero movie outside of the Avengers series.
The film introduced a plethora of new characters who have had lasting impressions on the MCU, such as Danai Gurira as Okoye and Letitia Wright as Shuri, both of which went on to appear in Avengers: Endgame. The cast also included Daniel Kaluuya as W'Kabi, Winston Duke as M'Baku, and Sterling K. Brown as N'Jobu. Black Panther finds T'Challa returning to his homeland Wakanda where he is crowned king following the death of his father, but the film's main villain Killmonger has other plans.
Related: Black Panther: What Killmonger's Scars Mean (& Why They're So Important)
Jordan's acclaimed performance as Killmonger is truly one of the fan favorites in the entire MCU, which is why the actor is still talking about it years later. During a recent appearance on the Jemele Hill is Unbothered podcast, the actor talked about how much work he and Coogler put into the Wakandan villain, which is why audiences latched onto the character. Read his full explanation below, per CinemaBlend:
We just wanted to be honest and do the work. One thing with Ryan [Coogler], he's not really in this for the fame of anything or the praise. You know, he wants to tell real stories and ground, make it as real as possible. So, the fact that Killmonger was the other side of the conversation, T'Challa and Killmonger, they cared about their people so much, they were willing to do anything to protect them. They just had two different points of views on it. I think it was a strong conversation, dialogue we hadn't really seen on camera that way. I think a lot of people felt how Killmonger felt at times and a lot of people have felt like T'Challa felt at times. Having that conversation the way we did I think was innovative, fresh and people really latched onto it.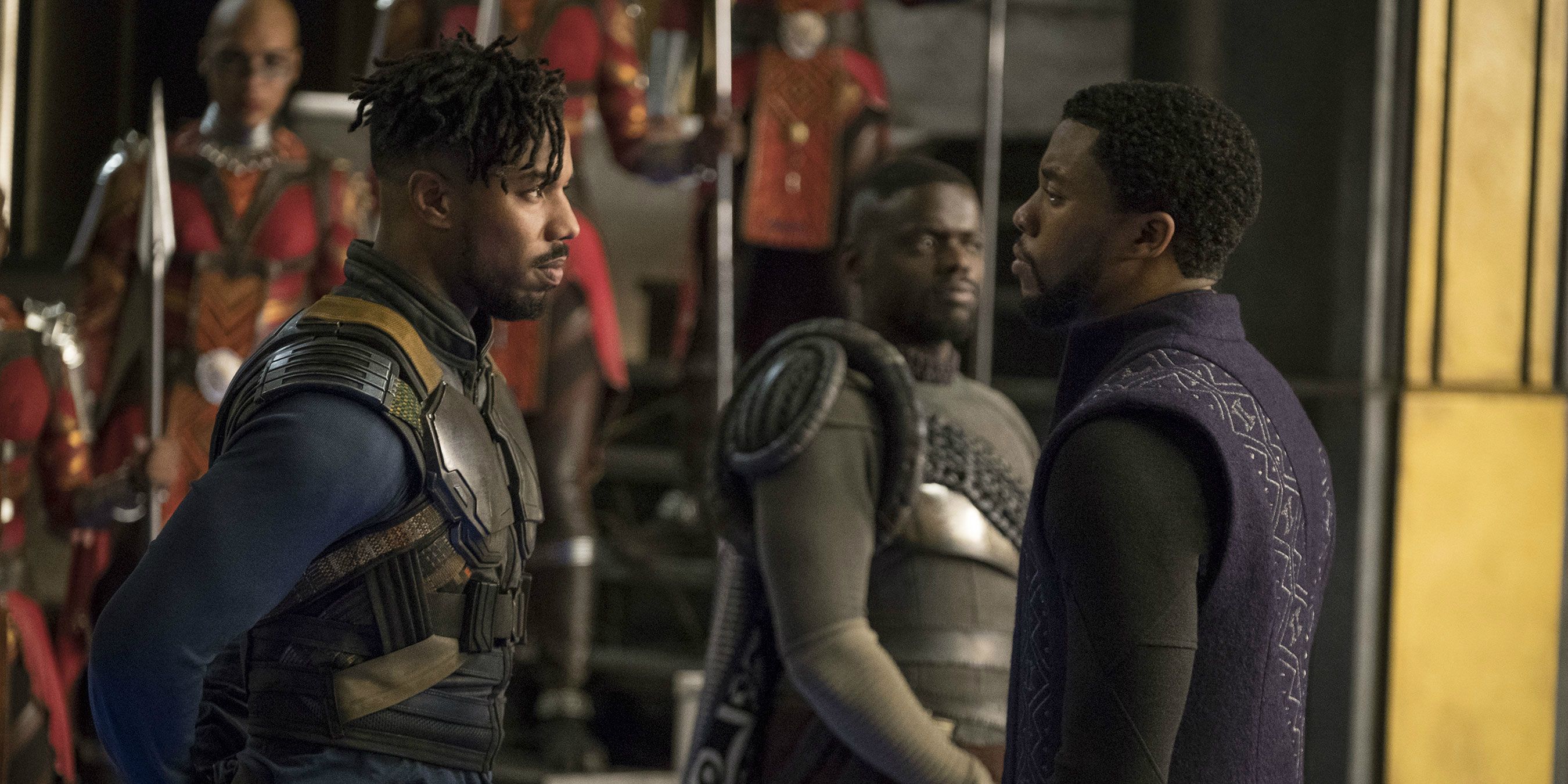 One of the most prominent criticisms lobbied against the MCU has been its lack of memorable and sympathetic villains, who often have vague motives and present no real threat to the hero, but Black Panther has skirted this criticism almost entirely. Erik Killmonger actually presented a genuine threat to T'Challa and had reasonable and specific objections to his plans, which many people sympathized with. As the late Chadwick Boseman once said, "A superhero movie is only as great as its villains."
With Marvel moving forward with a Black Panther sequel, Jordan is unlikely to return as Killmonger considering the character's fate at the end of the first film, but wuith the MCU's track record of fake-out deaths, a surprise appearance is entirely possible. However, Jordan will be reprising the role for Marvel's upcoming animated series What If..? which finds Killmonger in an alternate timeline saving Tony Stark from the Ten Rings. Jordan delivered one of the most memorable villainous performances in Black Panther, so many would likely welcome his return.
Next: Black Panther 2: Every Possible Villain For The Sequel (& Who's Best)
Source: Jemele Hill is Unbothered (via CinemaBlend)
Black Panther: Why People Sympathized With Killmonger
from https://ift.tt/3i0tfSq