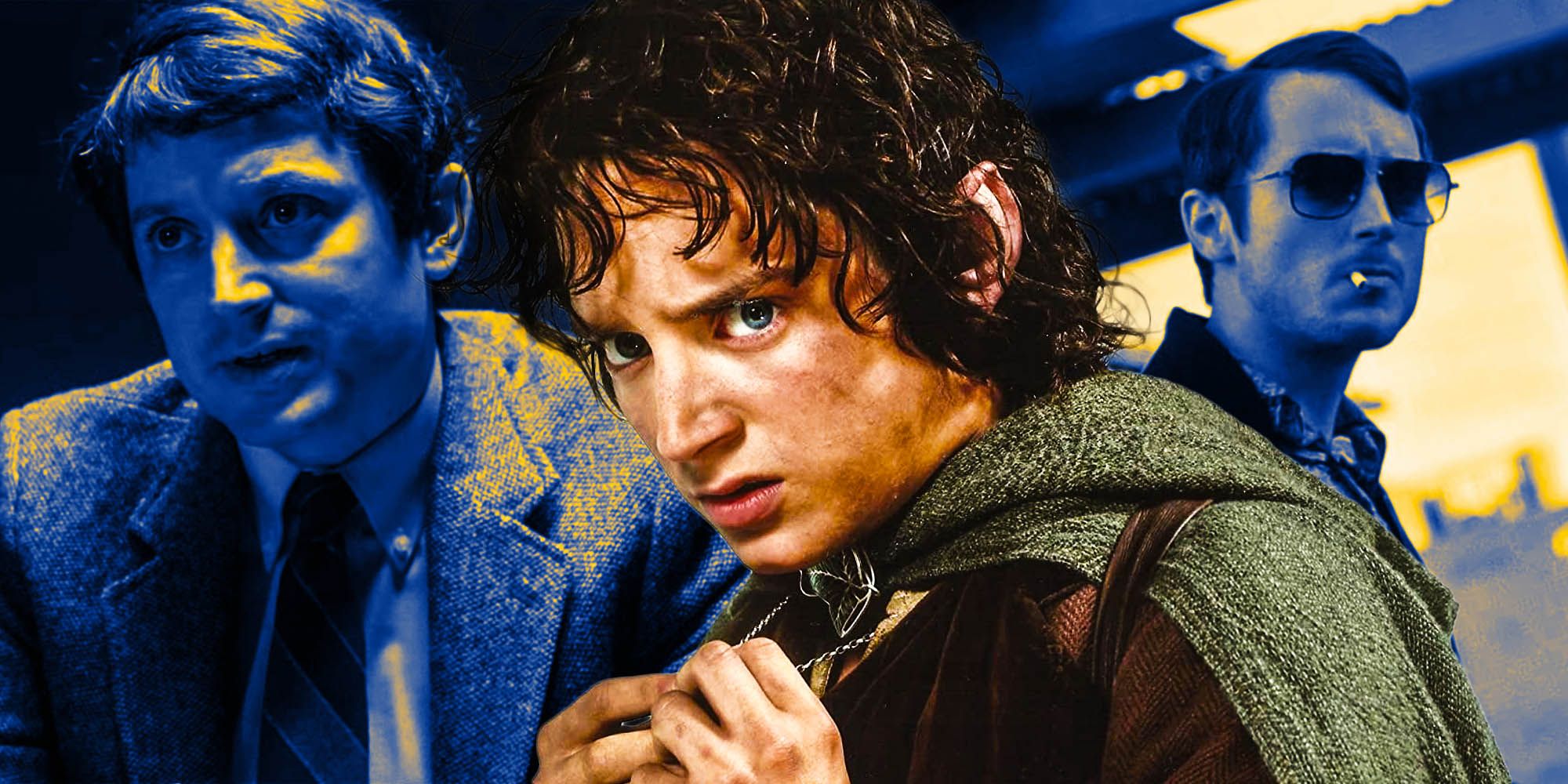 Elijah Wood has been acting for three decades, but how do his films rank from worst to best? With a bright, boyish smile and big blue eyes, Wood has stolen his way into the hearts of moviegoers in innumerable roles. From his child acting days, to his penchant for gory midnight flicks, to his iconic turn as Frodo Baggins in the Lord of the Rings trilogy, Wood has proven himself as an actor capable of taking on many diverse and intriguing projects.
Wood made his film debut in a walk-on role in 1989's Back to the Future: Part II. From there, he became a celebrated child actor, appearing in films such as Avalon, Paradise, Radio Flyer, and The Adventures of Huck Finn. His critically acclaimed performances transitioned seamlessly into more mature teenage roles, which in turn segued into landing the role of a lifetime as the hobbit Frodo in Peter Jackson's The Lord of the Rings. Such iconic status might have restricted actors, but Wood has found a way to embrace his experience in Middle-earth while parlaying it into a wide range of exciting projects post-Rings.
Related: Who Elijah Wood Could Play In The MCU: Every Possible Marvel Character
He's voiced Mumble, the penguin in Happy Feet, featured in critically acclaimed films like Everything is Illuminated and Eternal Sunshine of the Spotless Mind, and found himself in genre oddities like Cooties, Maniac, and Grand Piano. Through it all, Wood has remained a genuine and enthusiastic presence, his forever-young spirit remaining delightfully in tact. Here are his most major films, ranked from worst to best.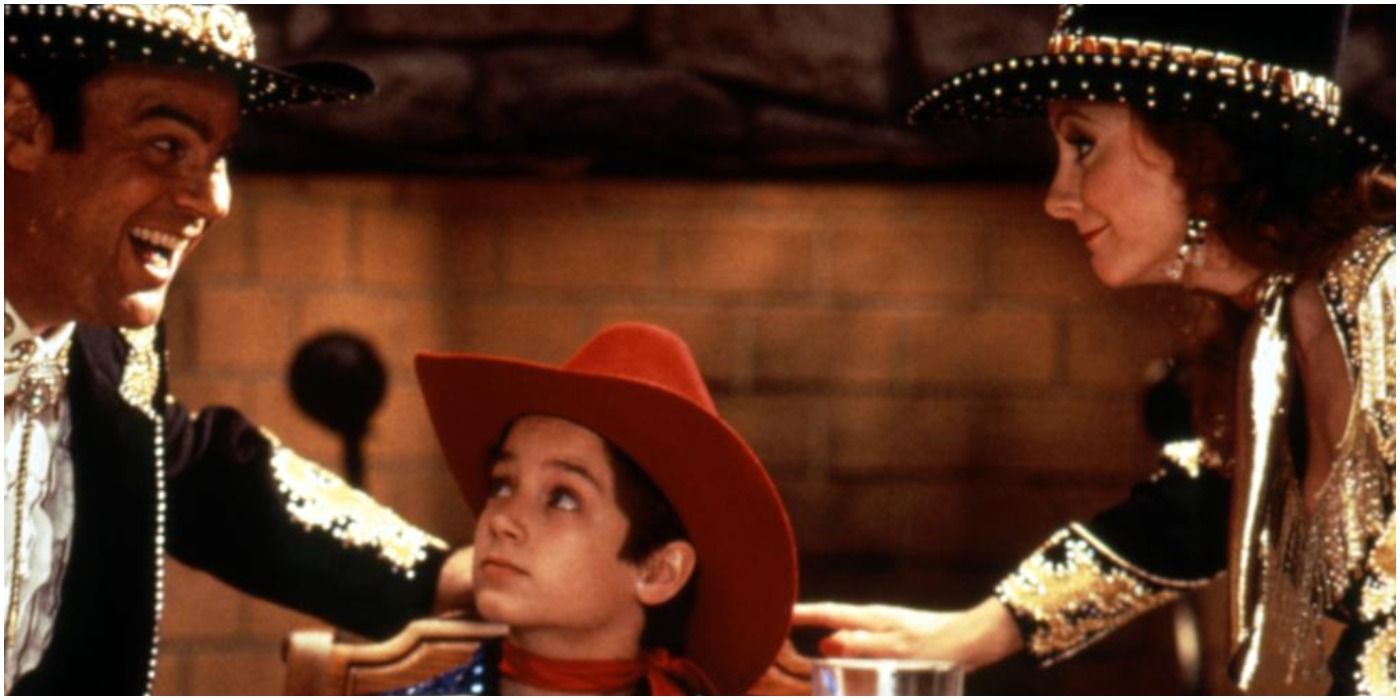 Director Rob Reiner had one of cinema's most golden miracle runs from 1984 to 1994, directing such landmark films as This is Spinal Tap, The Princess Bride, When Harry Met Sally, Misery, and A Few Good Men. That all came crashing to a halt with this critically derided stinker about a boy who divorces his parents and goes around the world searching for their replacements. None of Reiner's signature talents are present here. The film is neither funny nor heartwarming, settling for a sort of crass twee-ness that elicited a review from Roger Ebert which was far from Ebert's complimentary "two thumbs up," containing the immortal words, "I hated this movie. Hated hated hated hated hated this movie."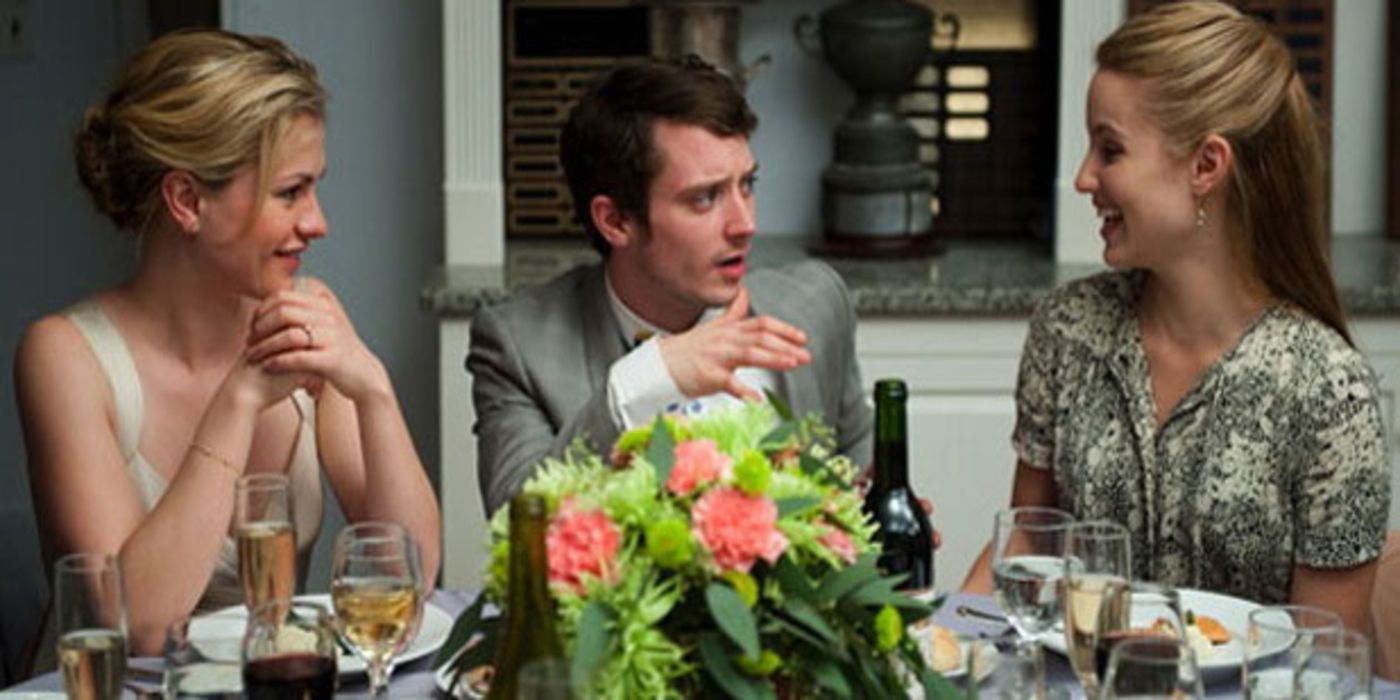 Seven college friends reunite for the wedding of two of their own, and the resulting film mostly comes off as a couple-swapping bit of fluff from writer-director Galt Niederhoffer. Katie Holmes is hardly the compelling leading lady, and most of the romance comes off flaccid and undercooked, with none of the passion that would necessitate intense viewer interest in this type of film. However, the MVP of the whole affair is undoubtedly Elijah Wood, whose performance as the bride's alcoholic younger brother radiates with a refreshingly odd watchability.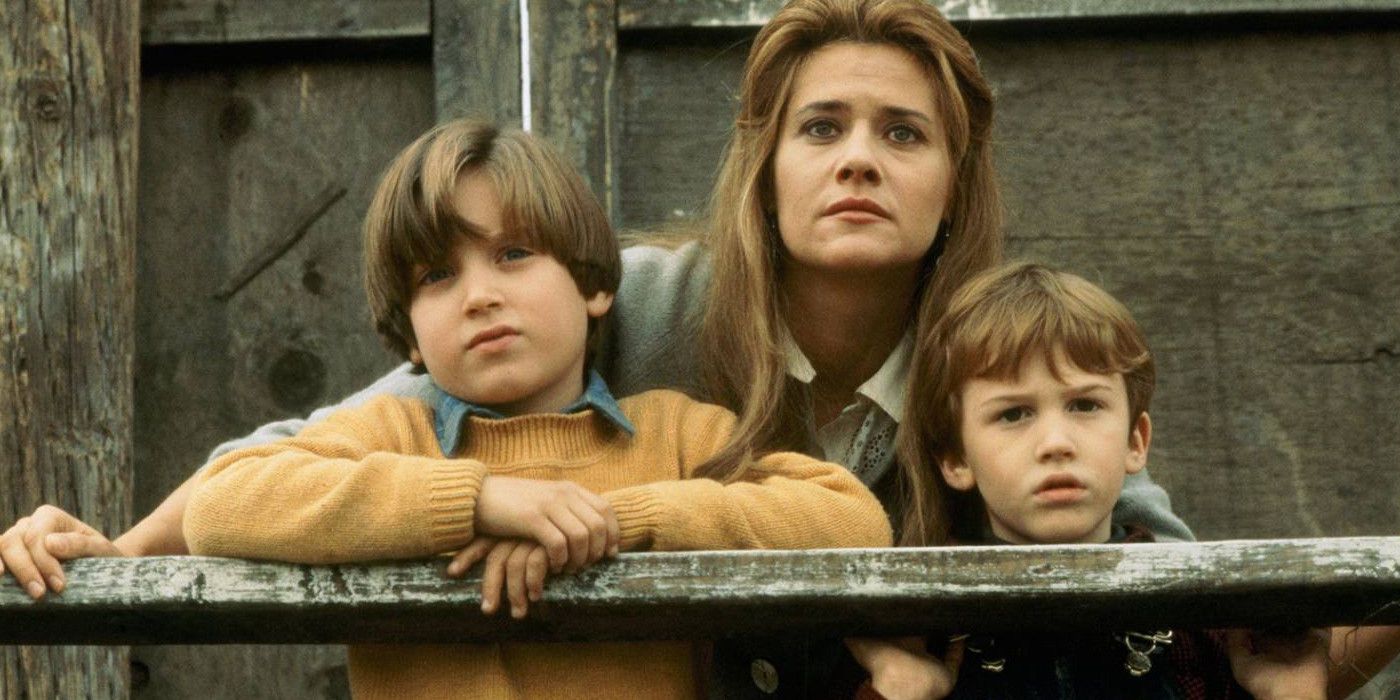 Elijah Wood plays the son of Lorraine Bracco and brother of Jurassic Park's Joseph Mazzello in this fairly reprehensible "family" movie about two young boys coping with abuse at the hands of their mom's new boyfriend. In a woefully bad choice of a screenwriting device, the children use saccharine flights of fancy as a way to escape this abuse, resulting in a ridiculous climax where Wood flies off in a radio flyer to safety. It's cringe-worthy, cloying, and just downright irresponsible from beginning to end.
Related: What Has Elijah Wood Done Since Lord of the Rings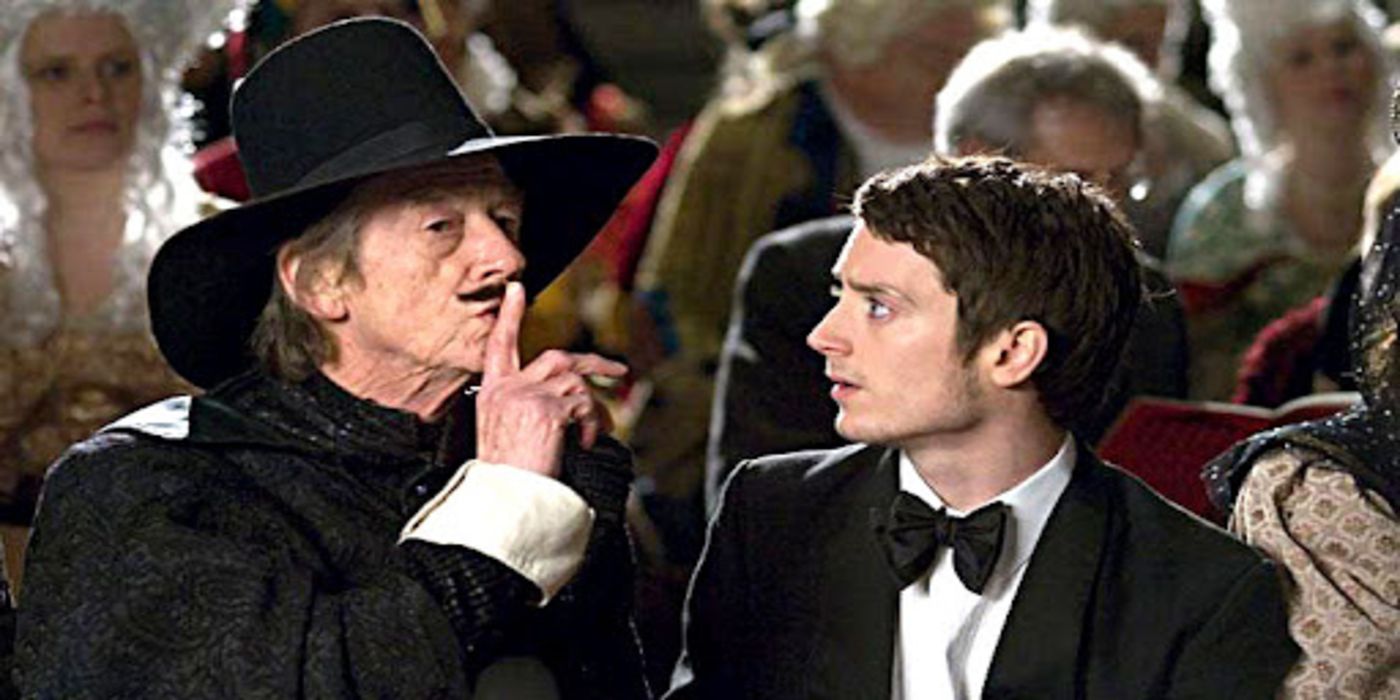 The pairing of Elijah Wood and John Hurt in a Da Vinci Code-esque whodunit should elicit a sort of goofy charm. However, Alex de la Iglesia's convoluted film about murder and mathematics neither surrenders to the inherent silliness of its plot nor creates an engaging enough mystery to hook viewers. Wood is likable as ever, but he's wasted in this corny caper, which devolves into an embarrassing, Scooby Doo-esque ending.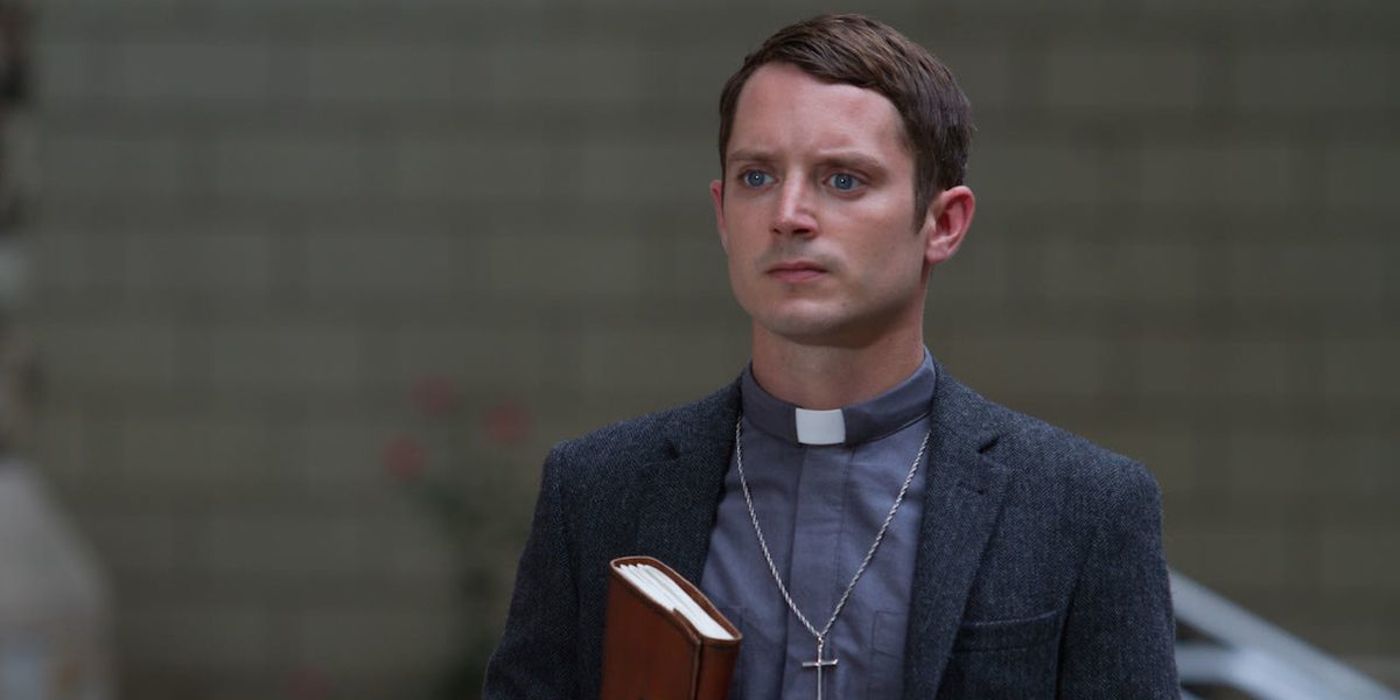 Vin Diesel has always been a movie star with a singular sort of gravitas to him, so it's no small wonder he found himself at the center of a gargantuan fantasy film inspired by Dungeons and Dragons. He's a fair amount of fun, dispensing baddies and firing off action movie quips as only he can, and it's enjoyable to see his giant stature paired with the small-framed Wood. Unfortunately, The Last Witch Hunter is really only for Vin completists or genre aficionados, with some fans clamoring for a Last Witch Hunter 2, even as it quickly devolves into a headache-inducing CGI fest that swallows its cast alive.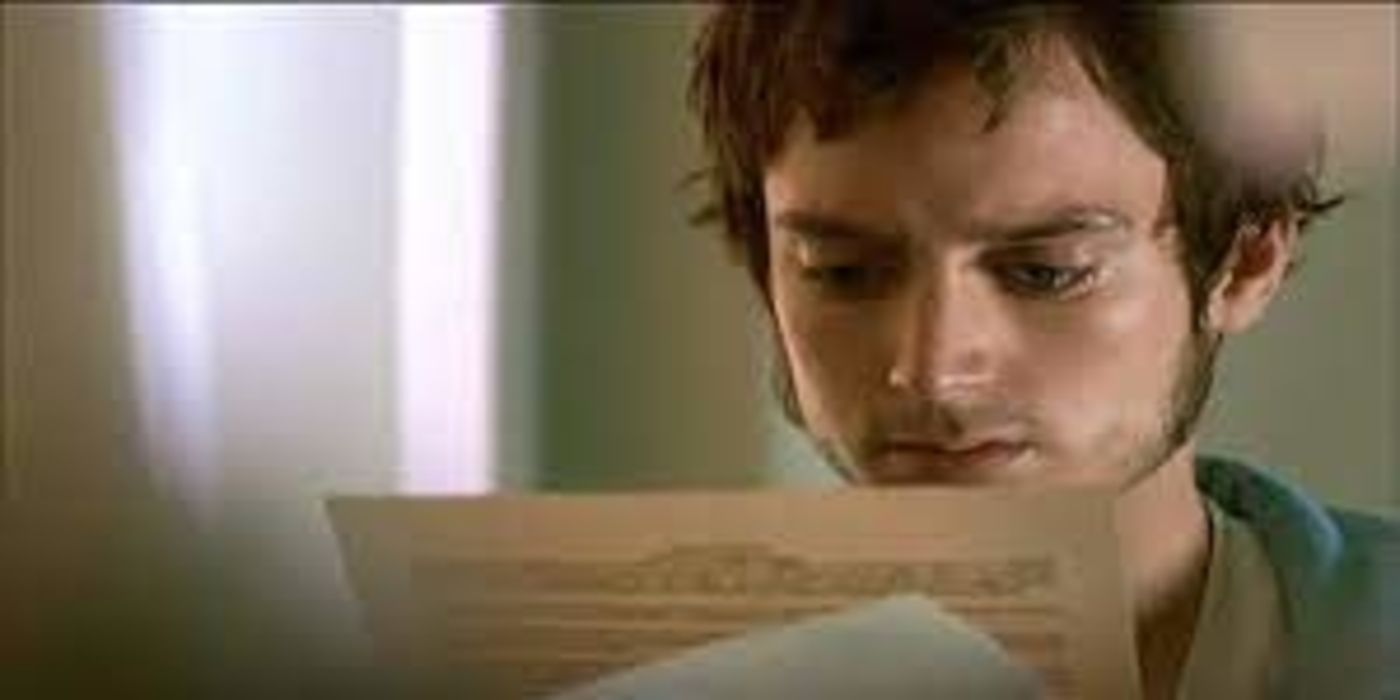 Wood co-stars with Chris Klein and Jon Bernthal in this futuristic depiction of a world so ravaged by global terrorism that America must reinstate the draft. While touching on anxieties felt by citizens in the wake of the September 11 attacks, Robert Malkani's screenplay never rises above baseline "consequences of war" fare, nor does he manage to create flesh-and-blood characters. The result is a sluggish and dull film that squanders three exceptionally talented actors.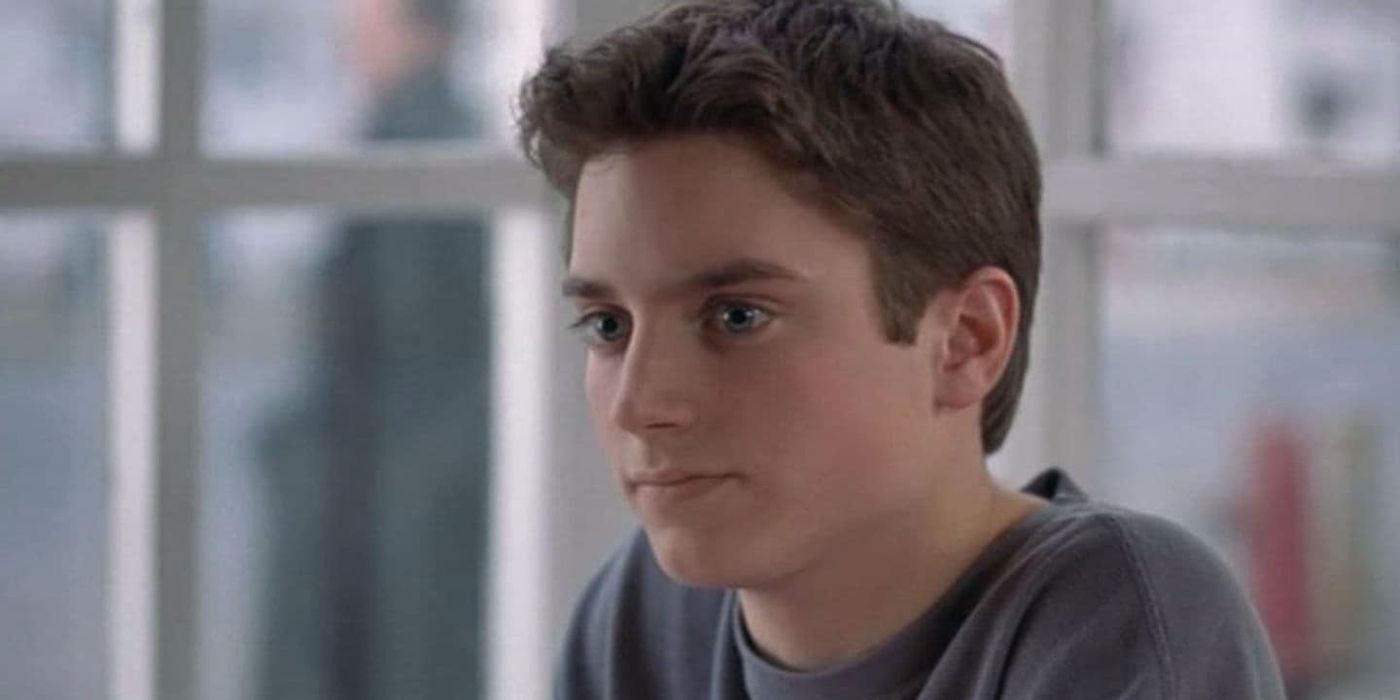 Elijah Wood is his usual wonderful, warm self in this achingly sincere but ultimately confused drama from director Martin Huffy. He plays a young man named Barney Snow, who wakes up in a hospital with no memory of why he's there. Inevitably, he befriends several other young people with terminal illnesses, which would be maudlin enough were it not for the film's eleventh hour sci-fi twist.
Related: How Tall is Elijah Wood?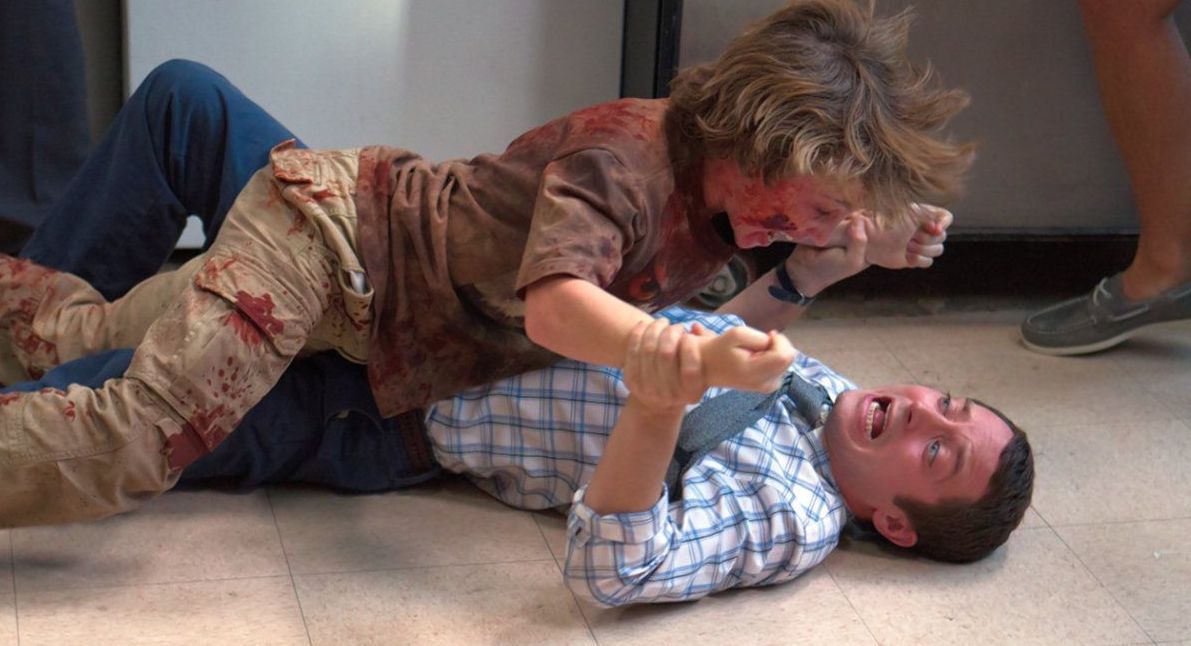 This 2014 comedy-horror film, which also stars Jack McBrayer, has a great premise: elementary school teachers have to defend themselves against a bunch of kids who turn into monsters after consuming contaminated chicken nuggets. Alas, while Wood's clean-cut look and love for all things grindhouse are a good match for the film, it never transcends its one-joke premise. There was a lot of room for midnight movie inventiveness here, but with no wit on hand Cooties just winds up settling for uber-violent ugliness.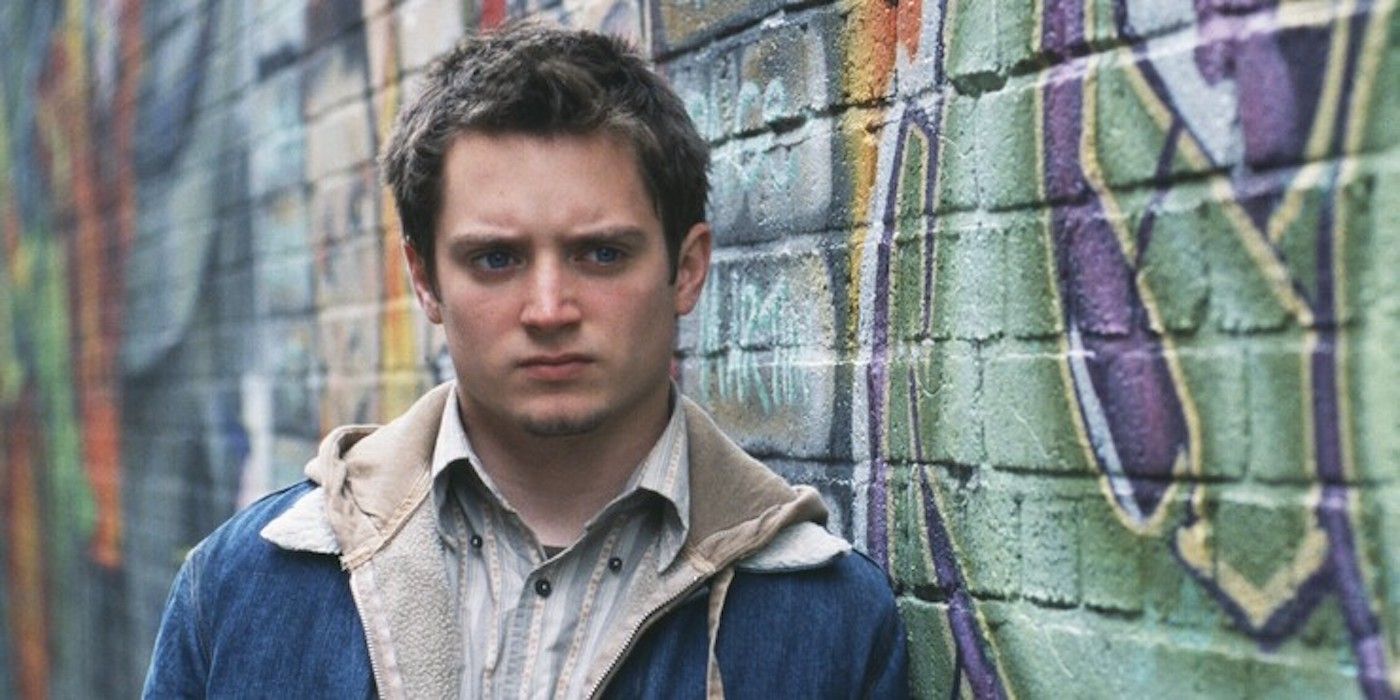 Wood is serviceable and Charlie Hunnam sinks in this thoroughly unnecessary drama about an American journalism student who falls in which a bunch of football hooligans in London. Even looking past Hunnam's cringeworthy Cockney accent, this is a Fight Club knockoff with not a satirical bone in its body.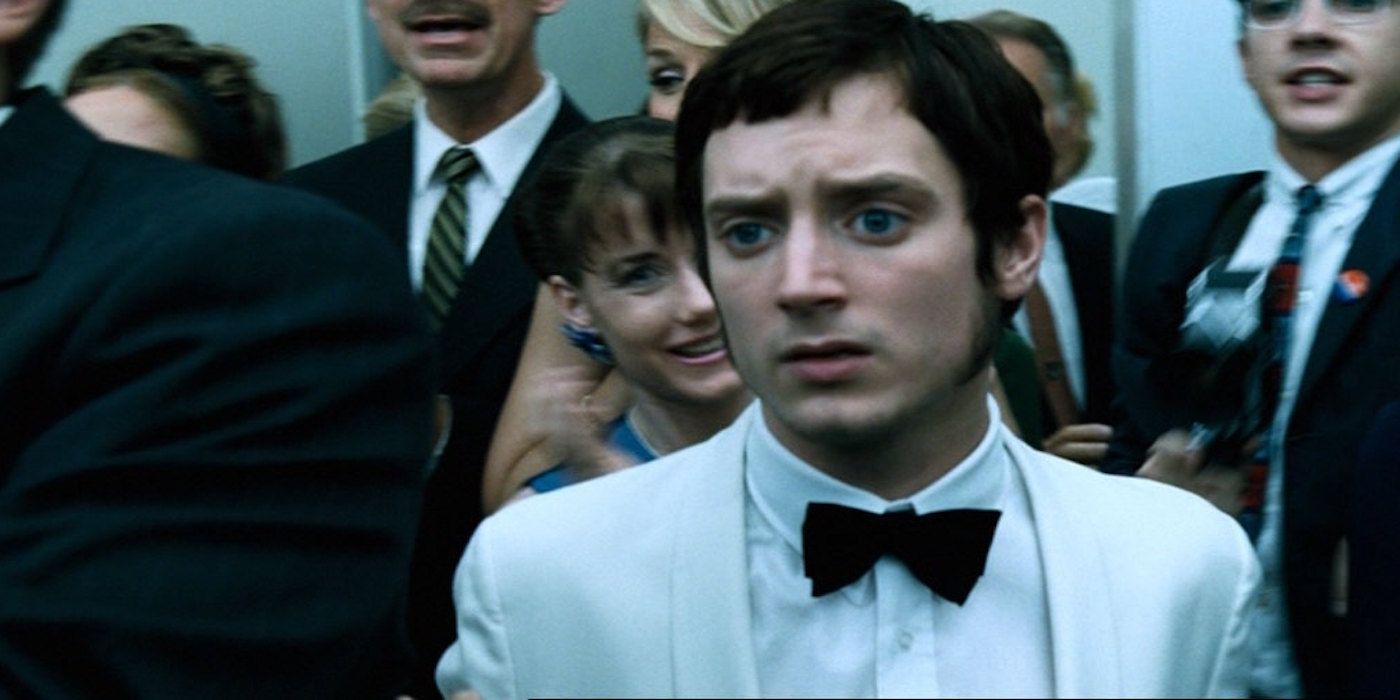 Wood is but one cog in the sprawling ensemble of this Emilio Estevez film about various interconnected lives in the wake of Robert F. Kennedy's assassination. Estevez aims for an Altman-esque epic, but despite some solid performances (a post-Hannibal Anthony Hopkins, William H. Macy, and Sharon Stone are all on hand), these characters never transcend their thinly drawn trappings, and the depiction of Bobby Kennedy as an uncomplicated messianic figure only serves to make the film duller.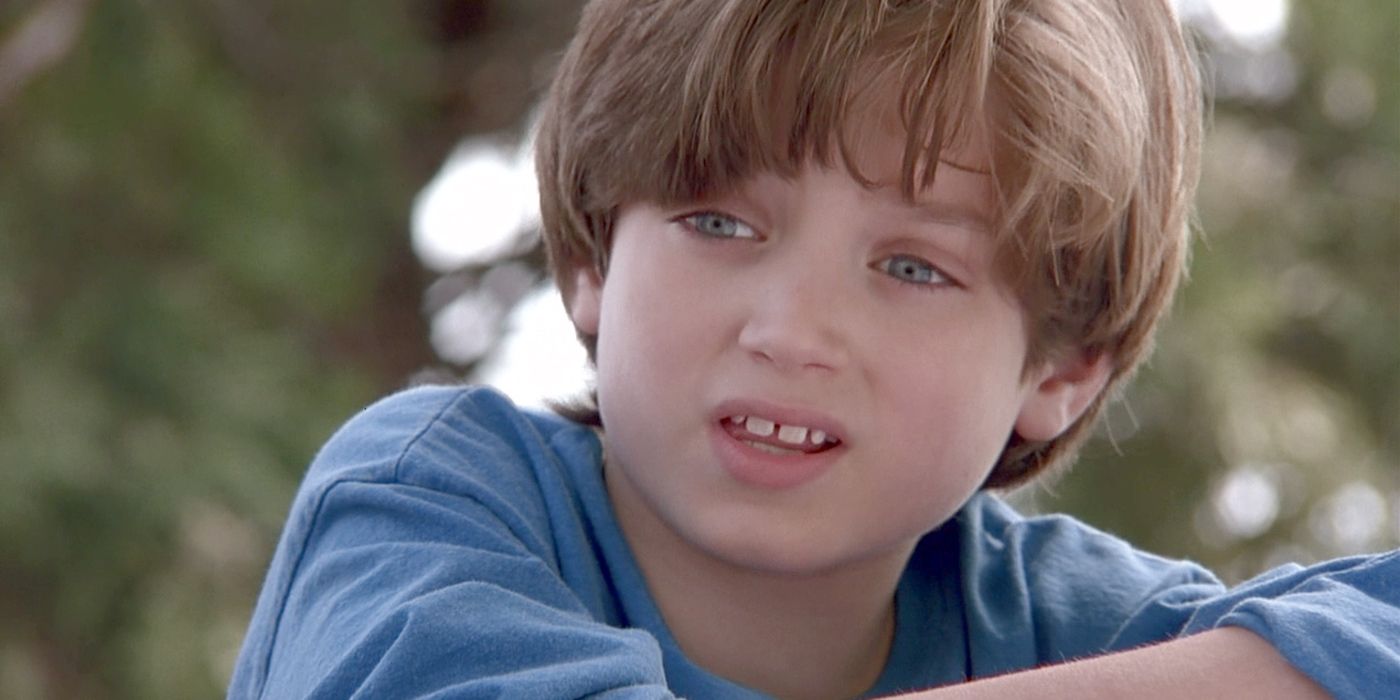 Wood plays a young boy who accidentally frees a cryogenically frozen Mel Gibson from 53 years of slumber in this damp weeper from director Steve Miner. Wood is plenty endearing, but this is The Gibson and Jamie Lee Curtis Show all the way. Without their solid performances, the film would just be a sappy bit of fluff.
Related: Elijah Wood Talks The Last Witch Hunter, Broken Age, and More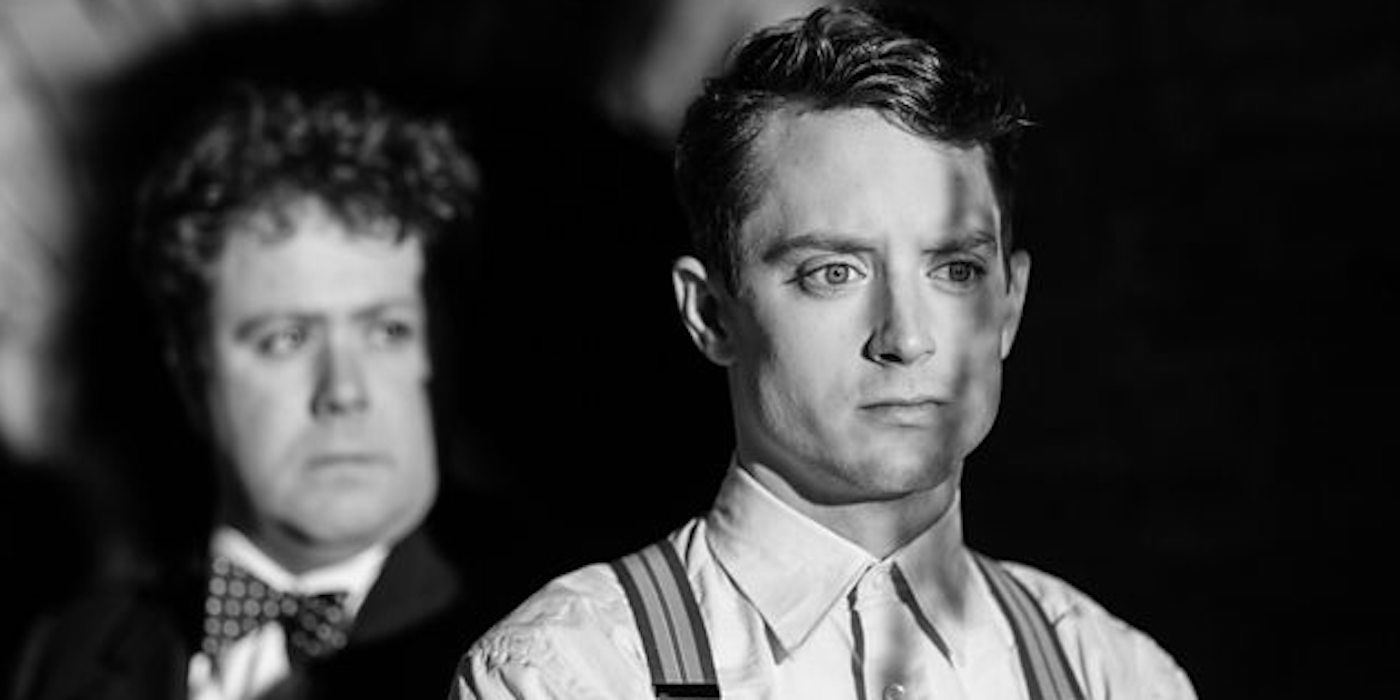 This staid biopic about poet John Brinnin's attempts to detoxify Dylan Thomas in 1950s New York and Connecticut is a largely glum affair. Wood is solid as Brinnin, but he cedes the spotlight to his costar, Celyn Jones, whose peformance as Thomas is the film's main asset.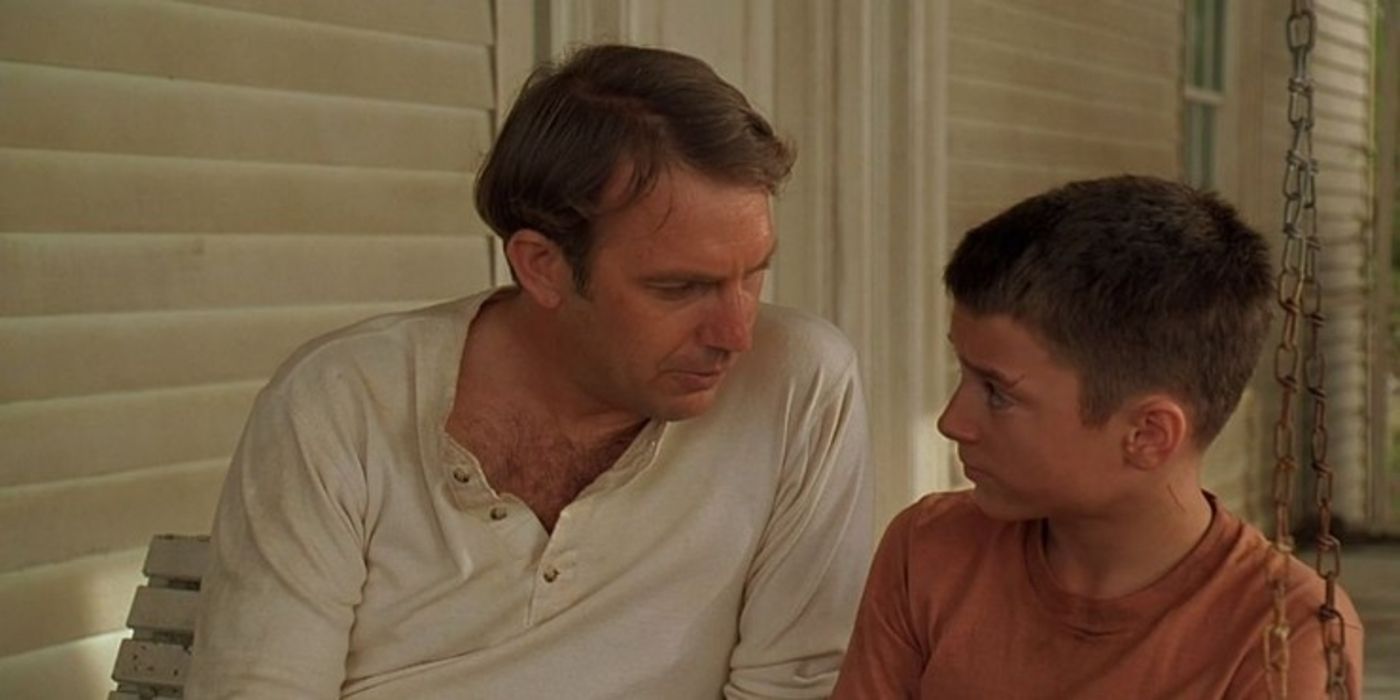 Critics weren't keen to praise The War, and for fair reason. Its most interesting element is the relationship between Yellowstone's Kevin Costner and Elijah Wood, as the father-son duo at the heart of its story. Alas, director Jon Avnet and writer Kathy McWorter pile on the subplots and schmaltz, burying a potentially interesting human story in loads of overwrought cliché. There's no denying Wood's performance, however, which cemented him as one of the most soulful young actors of his generation.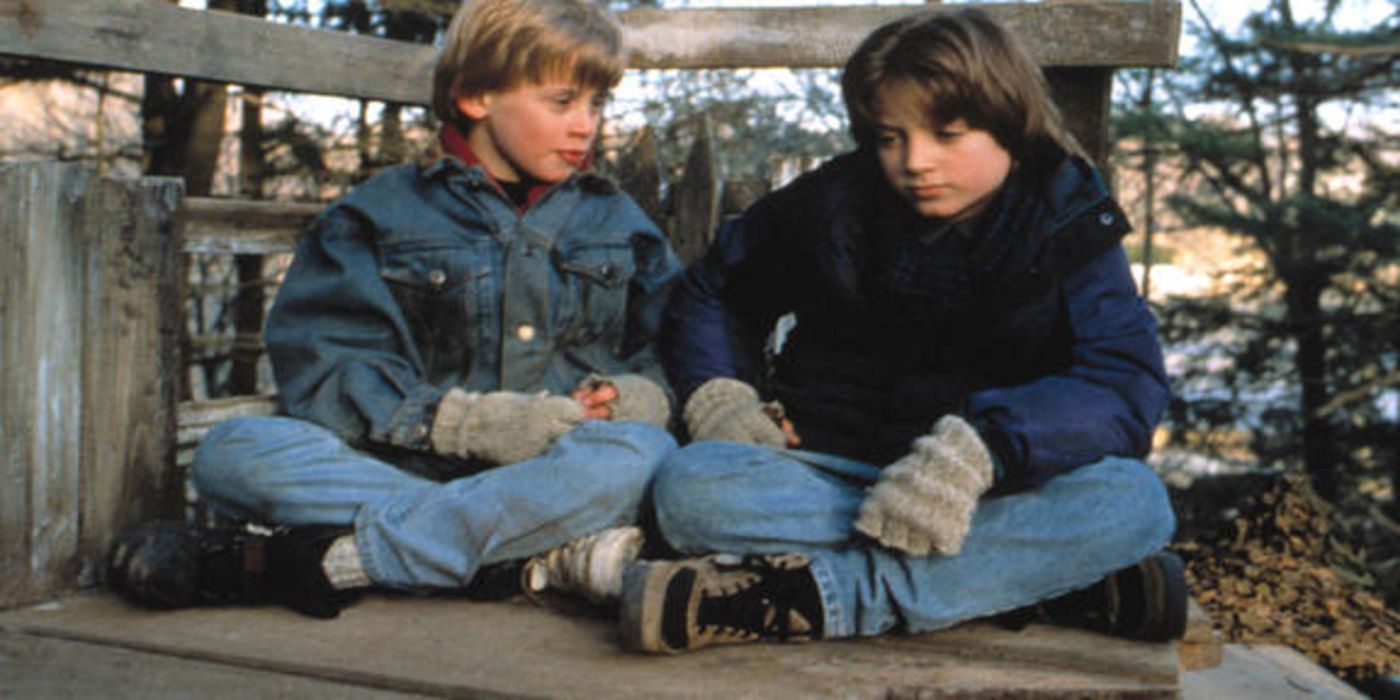 Perhaps no other film crowned Wood as a child star to watch than The Good Son, which pairs him and Macauley Culkin in a creepy gender-bent update on The Bad Seed. Culkin, coming off the success of Home Alone, gets the juicier role, as the sociopathic kid Wood has to hang out with following the death of his parents. As fantastic as Elijah is, the film would arguably be infinitely better if he and Culkin switched parts. While he's perfect on American Horror Story, at this age Macauley was unable to subvert his movie star charm into something truly frightening, and thus the film suffers.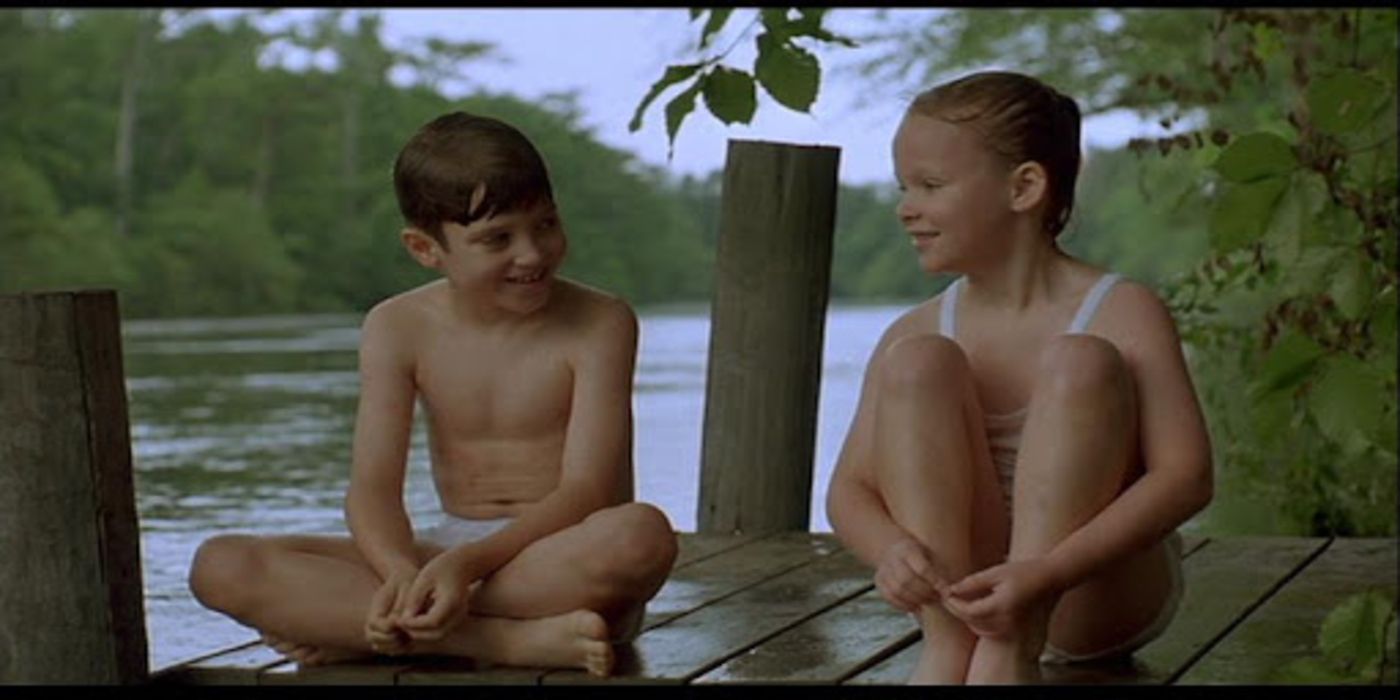 It's a running theme that, in his child star days, Wood was often the best part of some truly unmemorable films. That's certainly the case with this treacly, cloying drama about a married couple torn apart by grief. Here, he plays a young boy sent to live with the couple who ultimately helps them reconnect. However, Paradise would've been an eminently more watchable film had it focused entirely on his character, as his chemistry with Thora Birch gives the film its only true sparks.
Related: Elijah Wood & Alison Pill Talk Cooties, Goon 2 & The Last Witch Hunter 2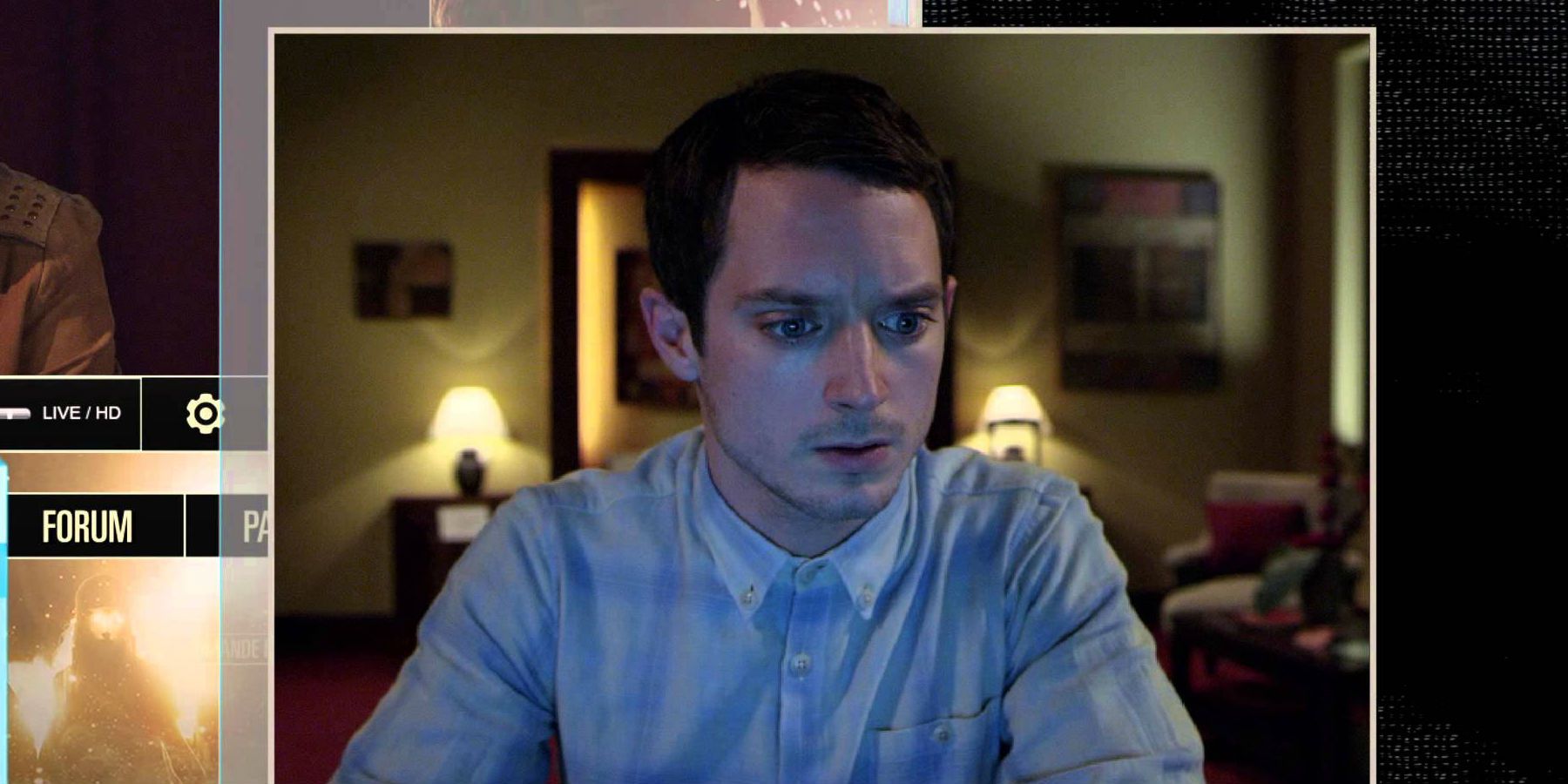 A thriller that unfolds almost entirely through the voyeuristic lens of computer screens, phones, and security cameras, Open Windows predated Searching and had every right to be a 21st century Rear Window. Elijah Wood is well-cast as a "nice guy" stalker who achieves unlimited access to his favorite actress through his computer screen. Director Nacho Vigalondo is endlessly inventive with his visual storytelling, but one wishes that his script matched the film's technical expertise. The ending spins wildly off the rails, ultimately rendering the film a failure, but an interesting one nonetheless.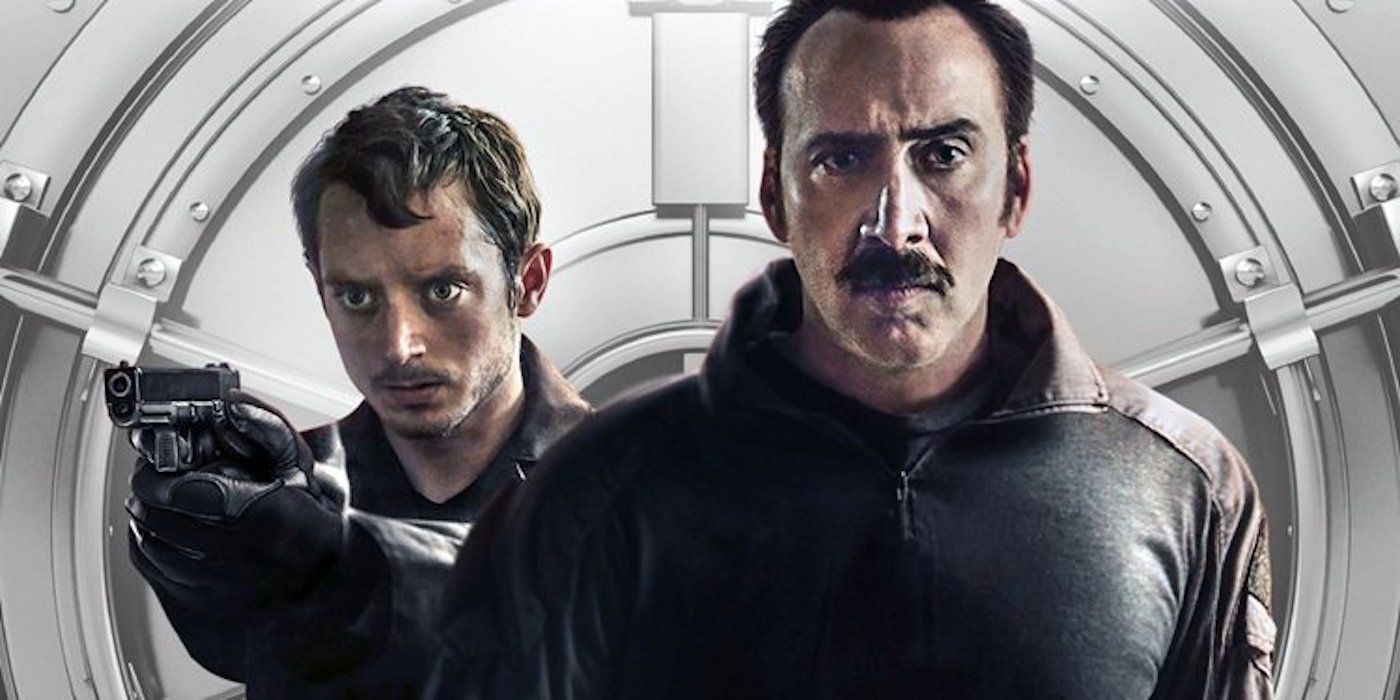 Before Elijah Wood would produce Nicolas Cage in gonzo offerings like Mandy and Color Out of Space, the two shared the screen in this rote but enjoyable heist flick. Wood may not be the most believable as a womanizer with a drug addiction, but his chemistry with Cage is plenty of fun. Cage himself is the real star here, with his outrageous intensity and singular line readings reminding audiences why there truly isn't anyone else like him.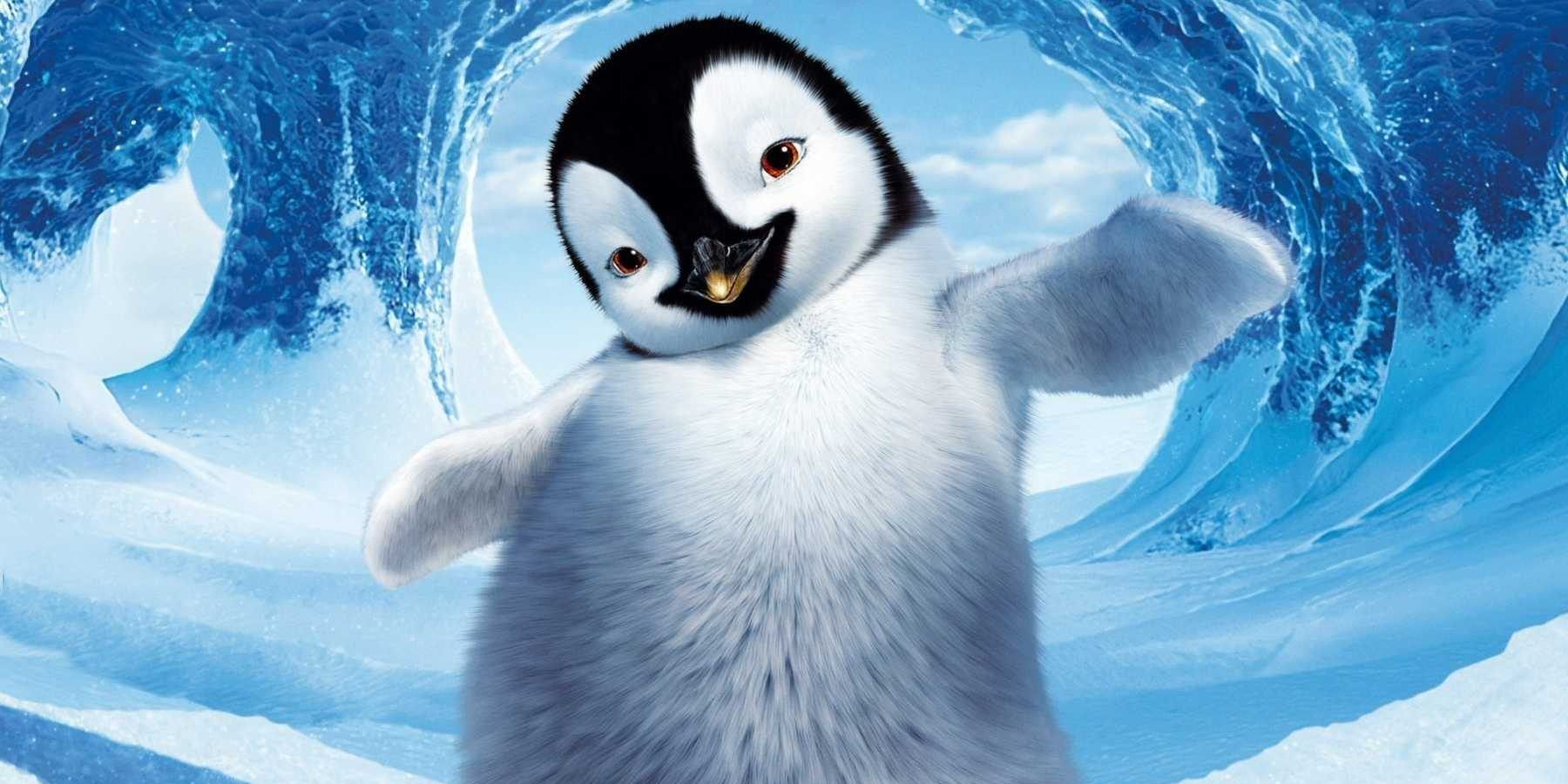 This bomb of a sequel from Mad Max helmer George Miller didn't exactly recapture the lightning-in-a-bottle phenomenon of its predecessor, which was in and of itself quite a bizarre success story. Happy Feet Two changes the focus from Mumble (Elijah Wood), now dubbed The Master of Tap, to his son Erik. There's the predictable amount of cute penguins, but less stellar production numbers and more general weirdness. Coming from Miller, who gave audiences demented masterpieces like Mad Max: Fury Road and Babe: Pig in the City, the oddness shouldn't come as a surprise.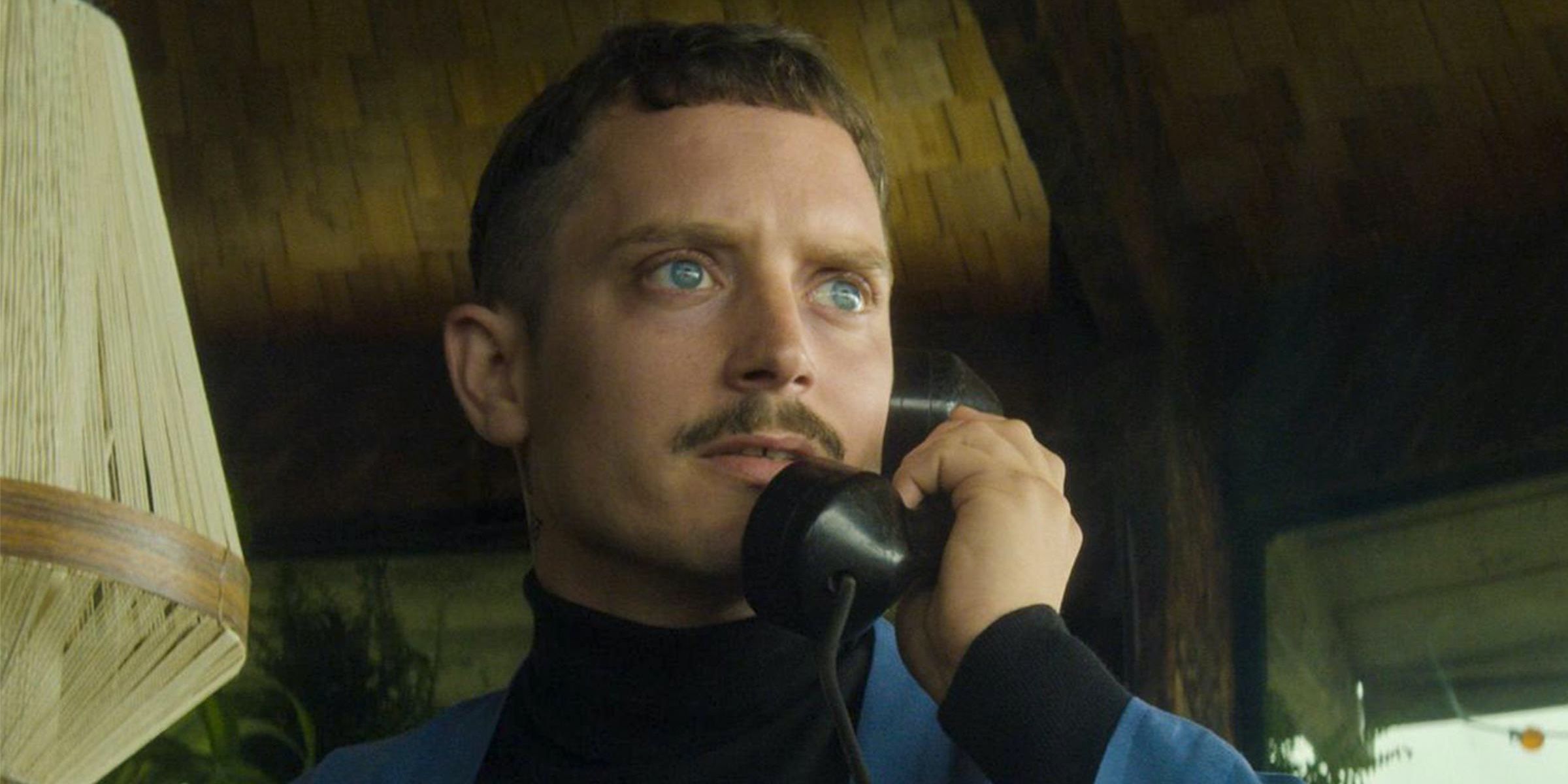 This Elijah-led bit of midnight madness begins intriguingly with Wood's privileged man-child Norval Greenwood arriving at the coastal home of his estranged father. There's tension, mystery, and a macabre sense of humor to their first exchanges. However, as questions become answered the film loses its fun and devolves into an overly violent piece of nastiness that not even Wood's centered leading performance can rescue.
Related: LOTR: Why Hobbits Weren't Fully Corrupted By The One Ring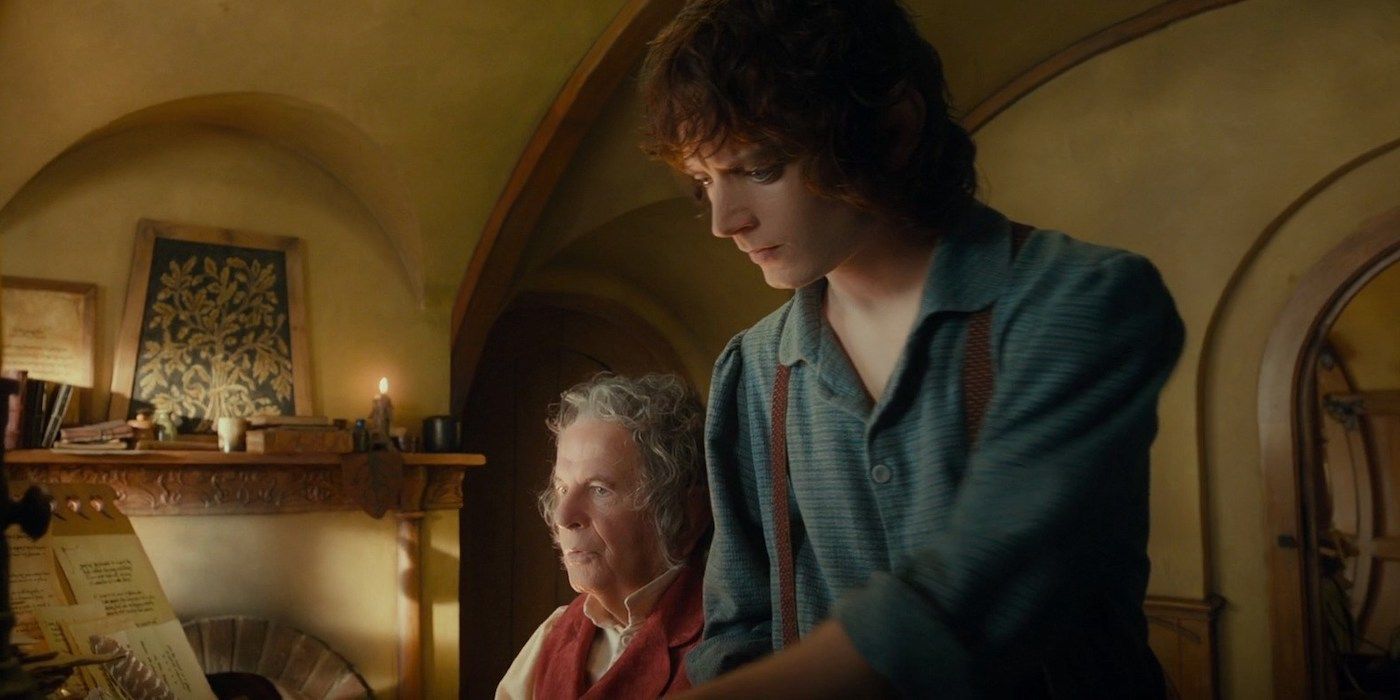 One of the first things audiences realized upon seeing the first of Peter Jackson's three Hobbit films is how Elijah Wood hasn't changed a bit. His permanent youth is on display for every second of his brief role here, and his unnecessary but welcome appearance serves as a nice bridge between the stories of Frodo and Bilbo . The Hobbit movies devolved into nonsense as they continued, but there's little of that on display in this first entry. While never reaching the heights of Jackson's original trilogy, An Unexpected Journey comes the closest to marrying the whimsical charm of the source material with the director's intent to create a proper prequel to The Lord of the Rings.
Rashida Jones fully arrived as a screen star with this warm and lovable romantic comedy, playing the lead and also co-writing the film's screenplay. Wood is solid as her work partner, Scott, but this is mostly a showcase for the pure likability of Jones and Brooklyn 99's Andy Samberg. Their chemistry brings to mind rom-com greats and strikes a perfect balance of warm fuzzy charm and keenly observed realism.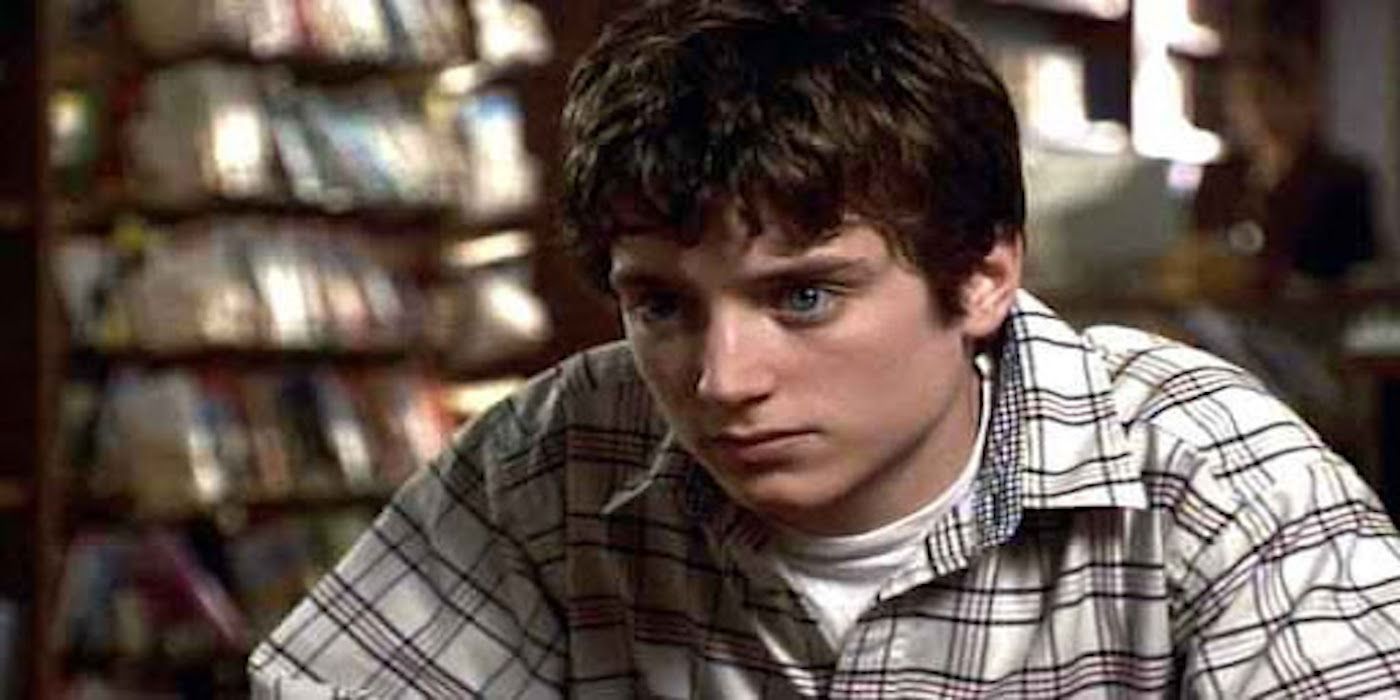 A kitschy late '90s genre offering from Robert Rodriguez, The Faculty mashes up the high school movie with a loving throwback to films like The Thing and Invasion of the Body Snatchers. Eminently watchable in its own kitschy way, the film mostly cruises on Rodriguez's zesty camerawork and the charms of its ensemble, which aside from Wood also features Josh Hartnett, Clea Duvall, and Fast and the Furious' Jordana Brewster. Not even a lackluster finale can spoil the fun.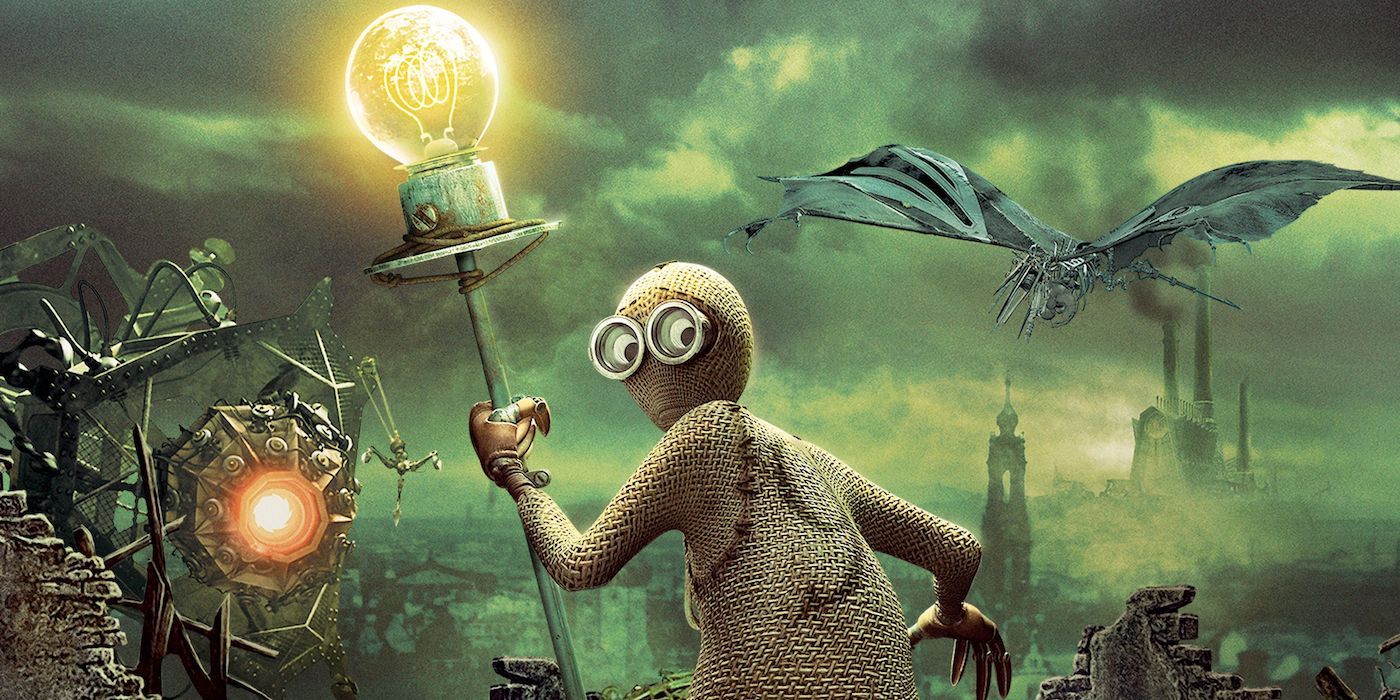 Elijah Wood lends his vocal talents to the titular role of 9, a rag doll creature who awakens in a dystopian world devoid of humans and prowling with malevolent machines. The story may be derivative, mostly of Coraline and The Matrix. It's also less textured than one might hope, but the animation, character, and world design are endlessly imaginative, making 9 a worthwhile watch for animation aficionados.
Related: What Happened Between The Hobbit & Lord of the Rings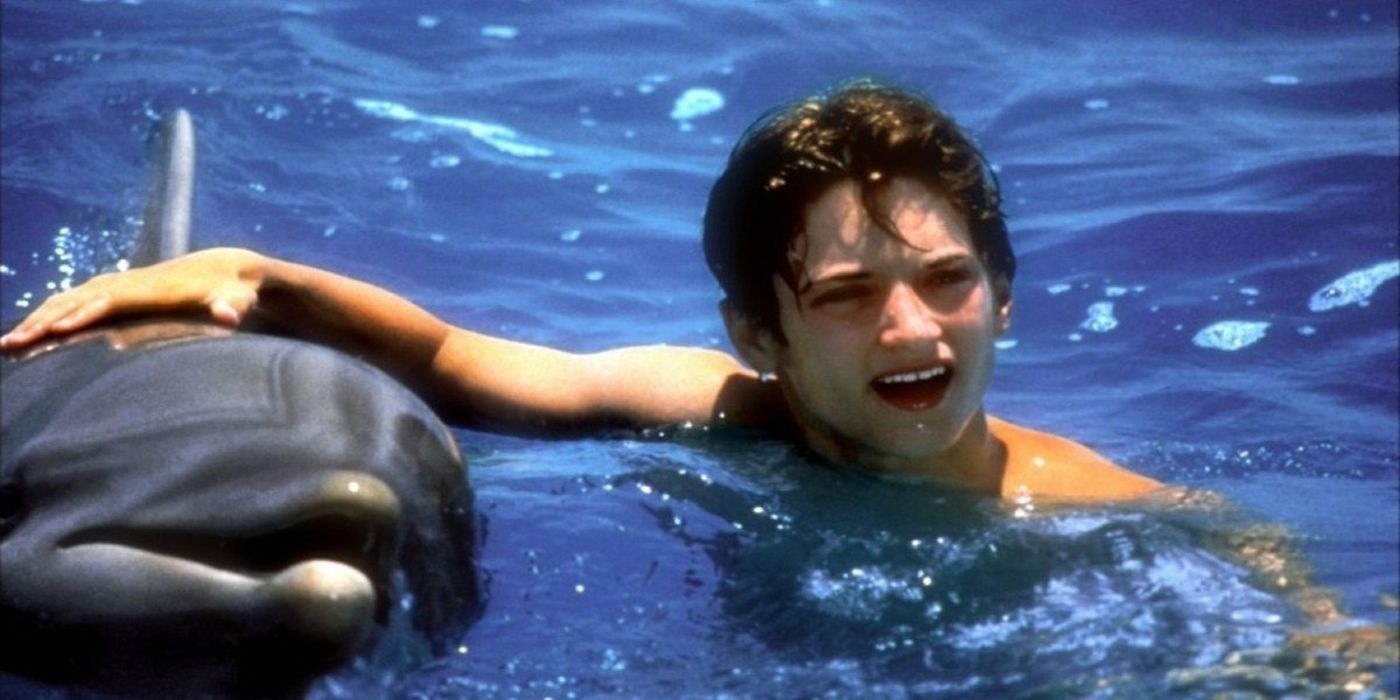 This agreeably cute family film is exactly the kind of fare '90s kids were raised on. Wood plays a young man who strikes up a powerful friendship with a dolphin when he spends the summer with his uncle in a seaside town. It's not exactly Free Willy, but it's got plenty of buoyant charm, mostly due to Wood's winning performance.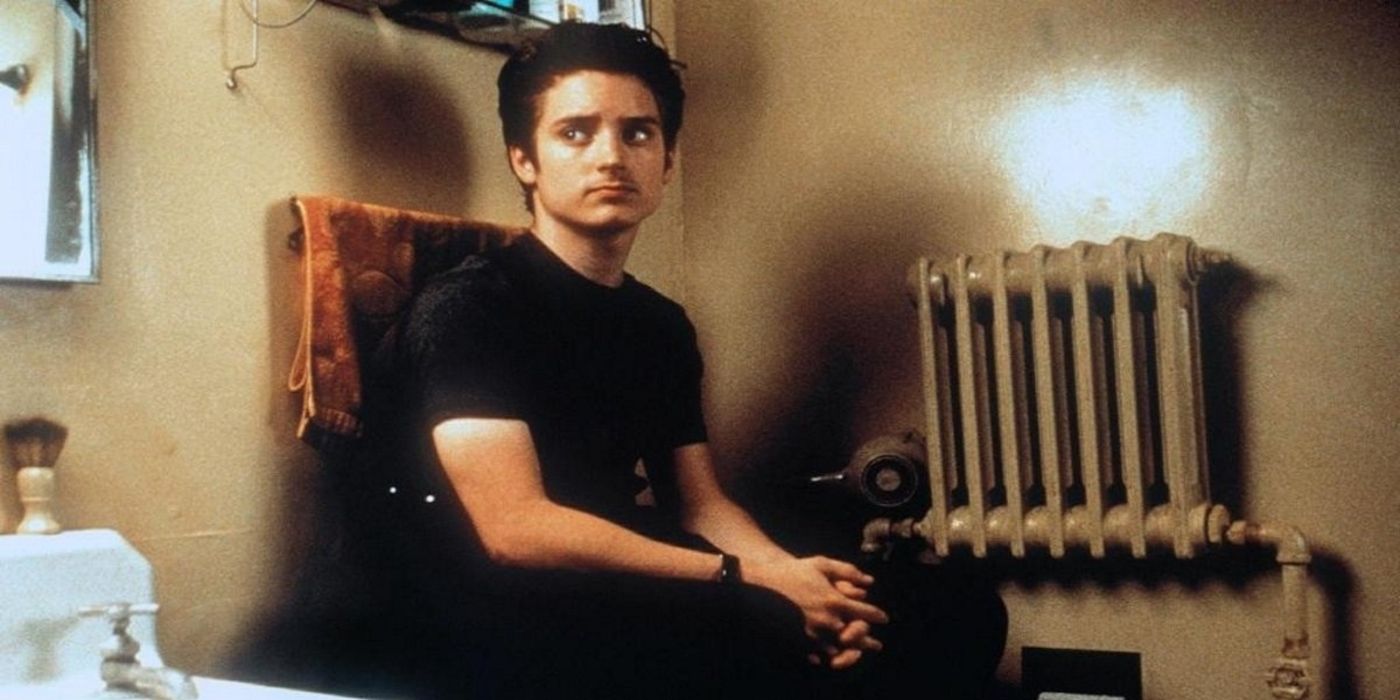 This perfectly silly indie black comedy is elevated from a bargain bin oddity to a film worth watching by Wood's performance as a 17-year-old hitman. Utterly captivating, wickedly funny, and also (in a rare turn) frightening, he singlehandedly elevates every moment he's onscreen. For Wood completists, this is a must-see.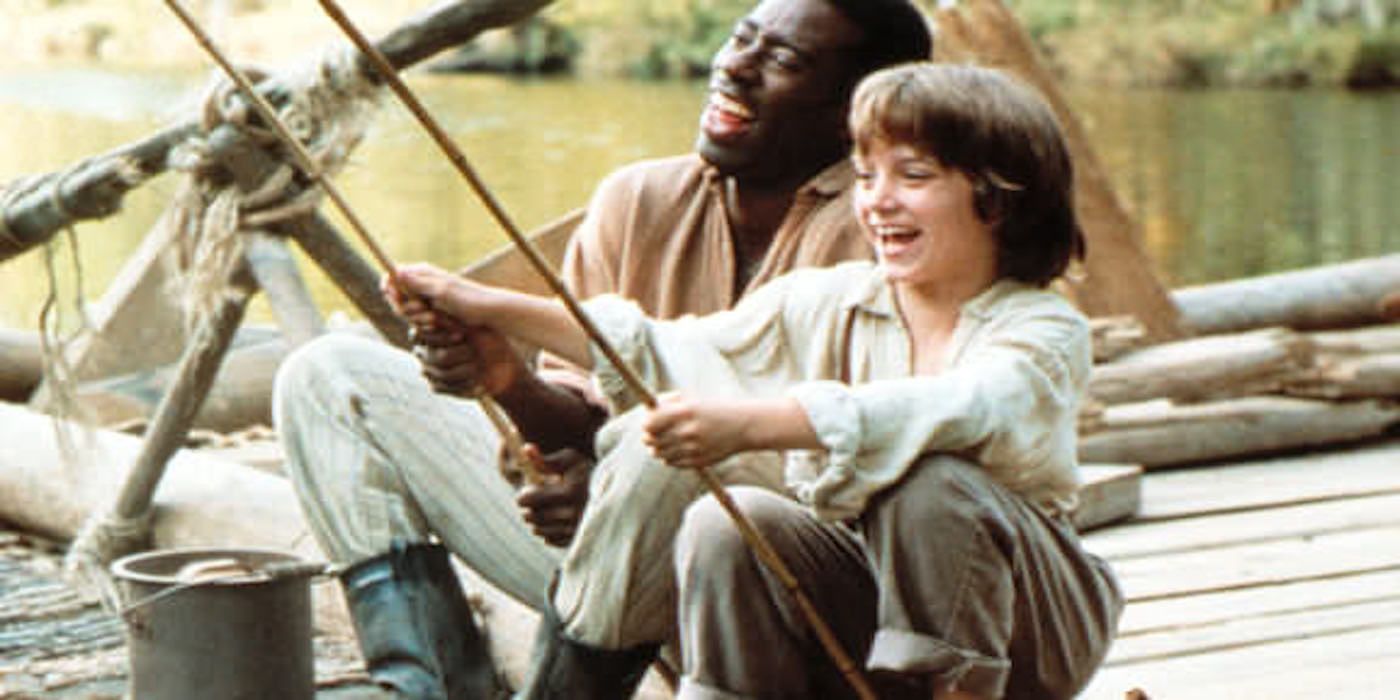 Elijah Wood was one of the most beloved child stars of the '90s, so it was only a matter of time before he played that staple of young boy literature, Huckleberry Finn himself. This is an unavoidable, yet nearly pitch-perfect Disney retelling, directed by future Mummy and Van Helsing helmer Stephen Sommers. Wood holds the film together remarkably well, never straying into cutesy territory and charting young Huck's change of heart like an old pro.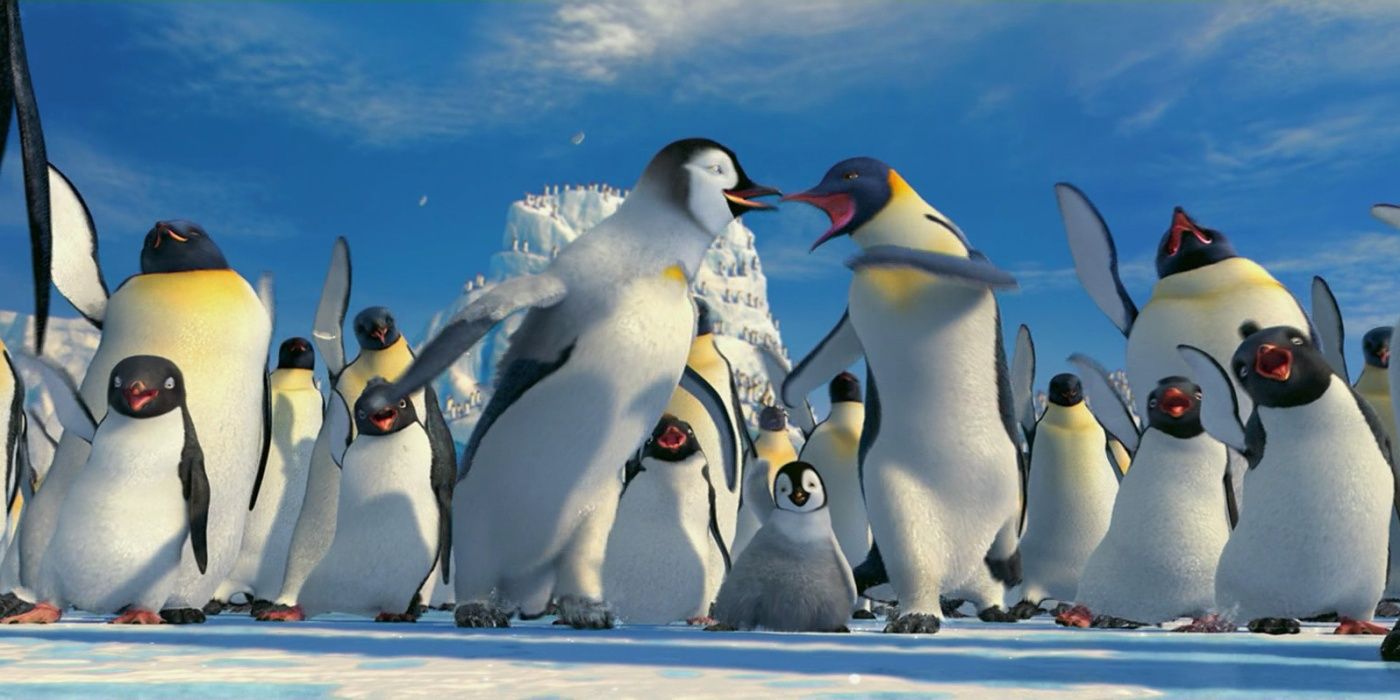 George Miller's tap dancing penguin movie is certainly a whole lot odder than its mainstream success and subsequent Oscar win for Best Animated Feature might suggest. It's a bizarre jumble of animated National Geographic special, Chosen One mythology, climate change treatise, and Glee episode. Luckily, none of the chaos diminishes the sweeping likability of Happy Feet, particularly whenever Wood's Mumble busts out the moves during some of the best production numbers in a movie of the 21st century.
Related: Lord of the Rings Series in Order (Including Hobbit, TV Show & Book)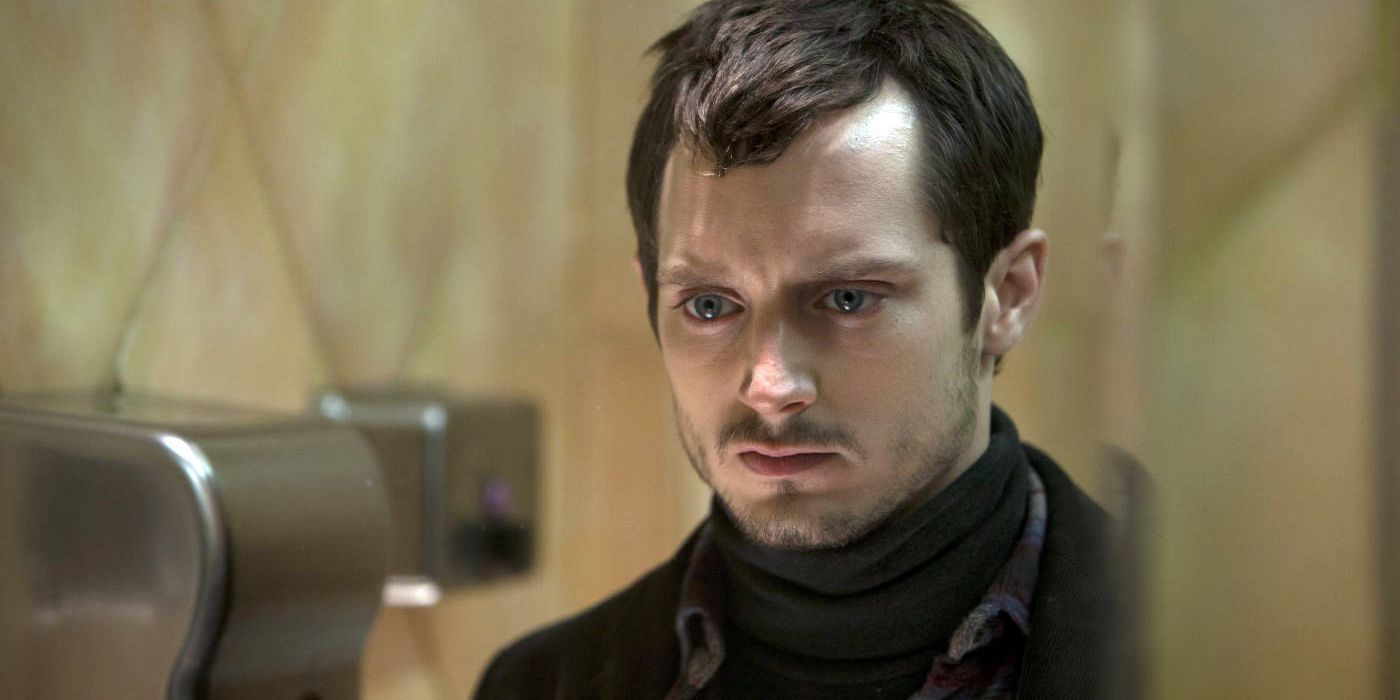 There has arguably never been a more frightening subversion of Elijah Wood's forever-young charm than in his performance as serial killer Frank Zito. Franck Khalfoun's film, itself a remake of the controversial 1980 film of the same name, is mostly shot from the perspective of the killer, with Wood's face only visible in reflections. The result is a grimier take on something like Henry: Portrait of a Serial Killer. It's certainly not for everyone, but Khalfoun's concept makes sure the film never settles for cheap brutality. On the contrary, Maniac's ability to implicate the viewer in Zito's gory murders makes for a troubling film about misogyny and and voyeurism.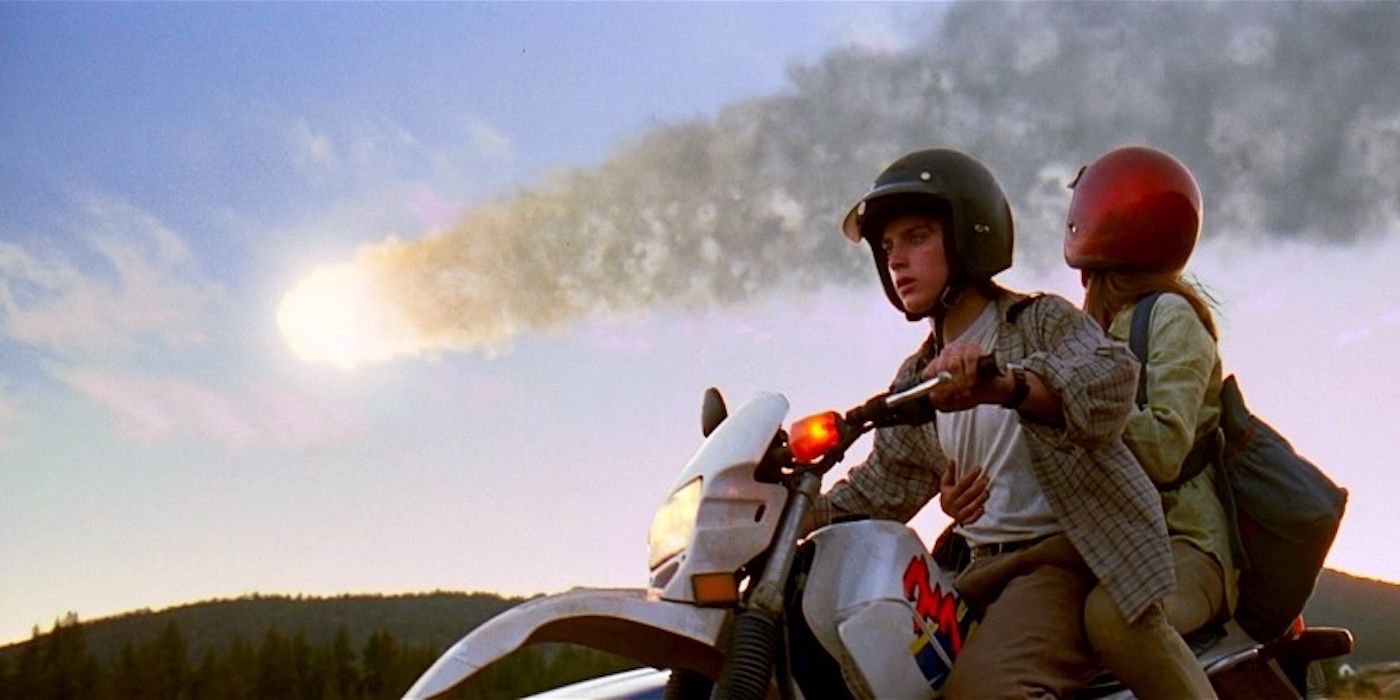 At the time of its release, Deep Impact was compared unfavorably to the phenomenon of Armageddon. The comparison isn't necessarily fair; this disaster movie about the impending doom of a comet heading to Earth is infinitely more focused on the micro than the macro, threading together a large swath of intimate, personal stories. One of the most effective is Wood's, in which he and his high school girlfriend (Leelee Sobieski) decide to leave their parents for dead and retreat to an underground bunker. Surprisingly fatalistic for a big blockbuster from the '90s, Deep Impact may have lost to Armageddon, but it's an infinitely more intriguing and human disaster flick than critics gave it credit for at the time.
Robert Rodriguez's remarkably faithful adaptation of Frank Miller's graphic novel stormed onto the scene pre-300 and really changed the game in terms of how comic books could be translated to the screen. The overwhelming style of the film, which tosses the novel nearly panel by panel up on the screen, dousing it with a neo-noir glow, is the chief appeal here. The actors are having plenty of fun, most notably Wood as mute serial killer Kevin, but this is a film which values aesthetics over character. Still, it's a pulpy good time and an interesting advancement in the journey of comic books to the big screen.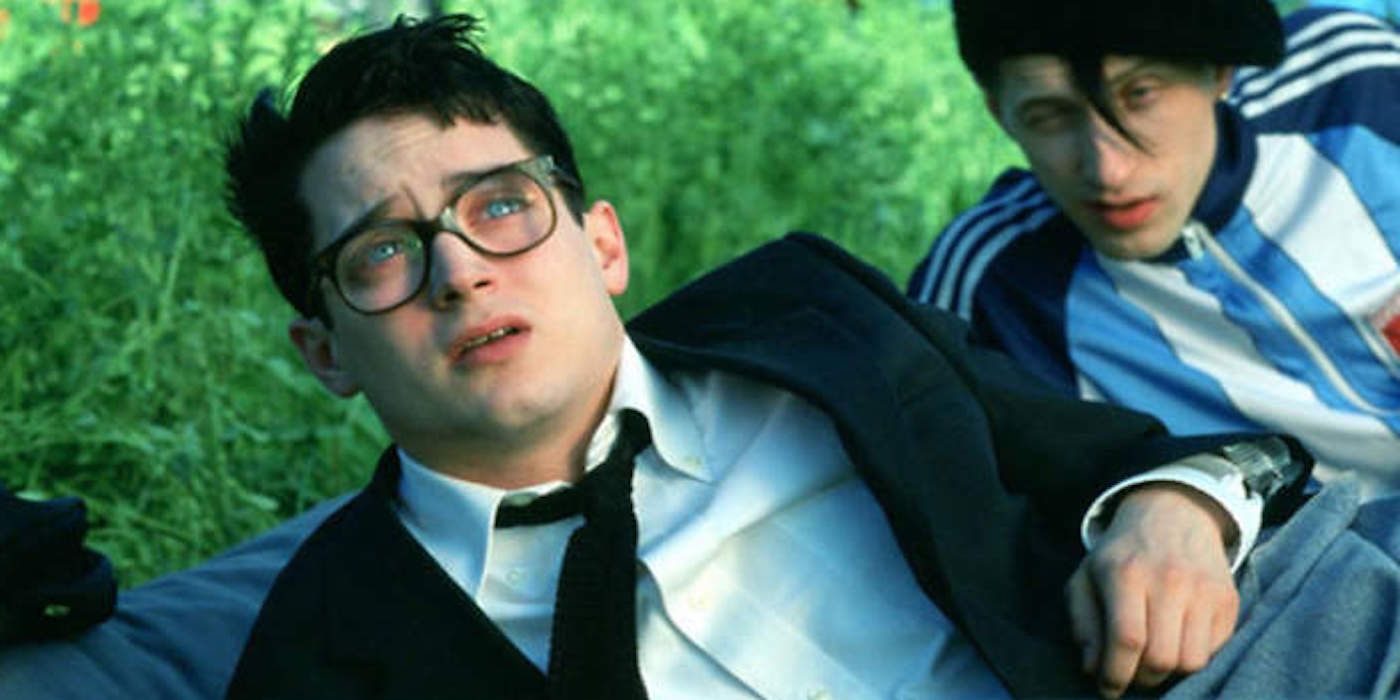 Wood's big, blue eyes have never been put to better use than as the eyes of Jonathan in this Liev Schreiber-directed adaptation of Jonathan Safran Foer's hilarious and shattering debut novel. Spotlight actor Schreiber somewhat disappointingly excises a lot of the magical realism flashbacks that give the novel a more elevated sense of scope and whimsy, choosing to focus wholeheartedly on Jonathan's journey into the Ukraine to discover secrets about what happened to his grandfather during World War II. This is ultimately the right choice, as Jonathan's companions, a rap-obsessed tour guide named Alex (hysterically played by Eugene Hutz), his surly grandfather (Boris Leskin), and a dog named Sammy Davis Jr. give the film more than enough levity. Schreiber then delicately shifts gears to a reflective final act which is overwhelming in its emotional power.
Related: Will Sin City 3 Ever Happen?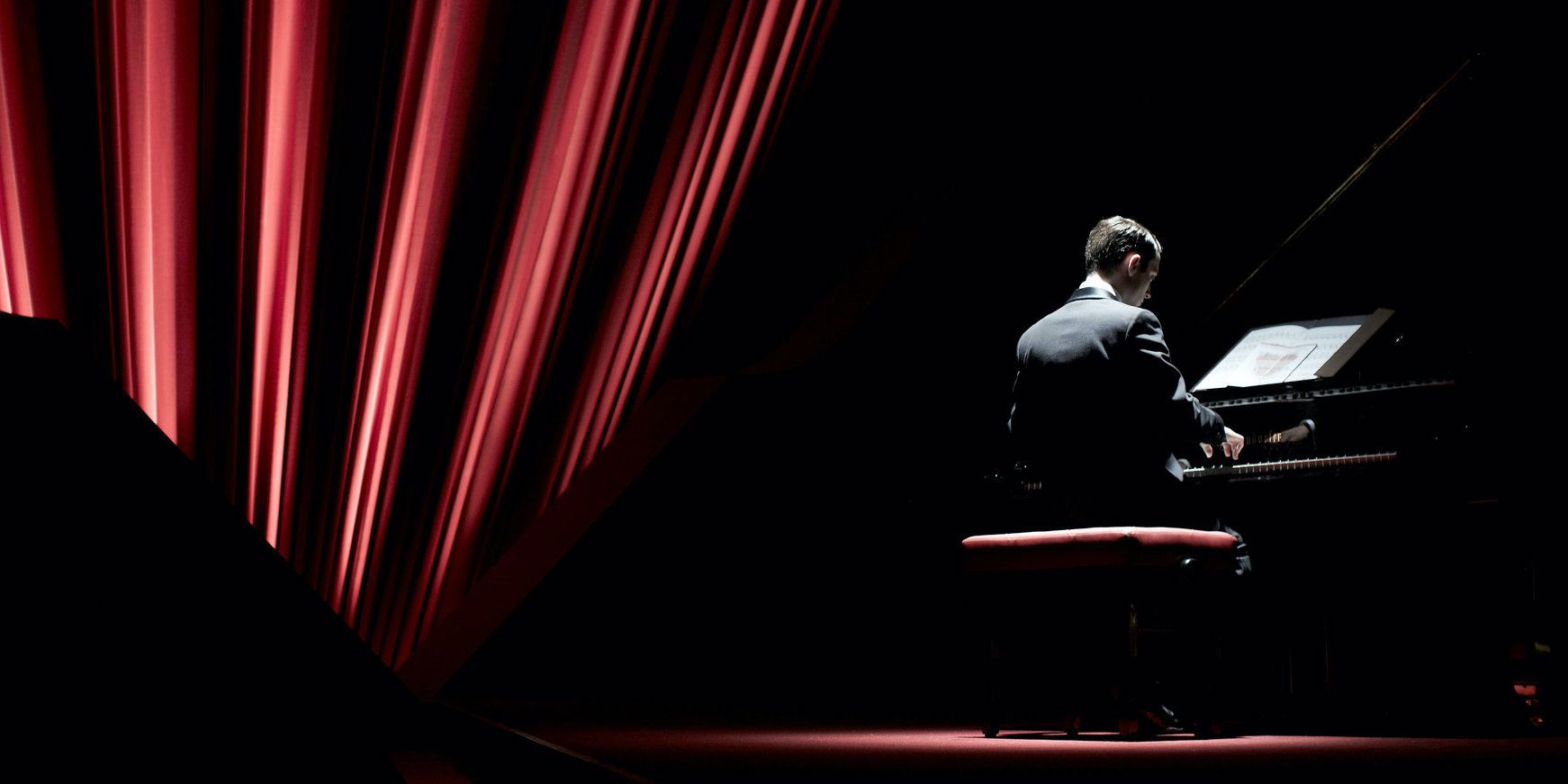 Before he stormed onto the scene with 2014's Whiplash and won Best Director for La La Land, Damien Chazelle penned this darkly enjoyable thriller about a pianist returning for a comeback performance, only to be targeted by a sniper who will kill him if he plays one wrong note. Director Eugenio Mira brings just the right amount of operatic swagger to the proceedings, transforming the film into a gleefully sick marriage of pulp and high art. Wood is committed at every turn to the film's potentially goofy plot, and together with co-stars John Cusack (as the sniper) and Bill and Ted's Alex Winter (as his assistant), they elevate schlock into a tense dance between predator and would-be prey.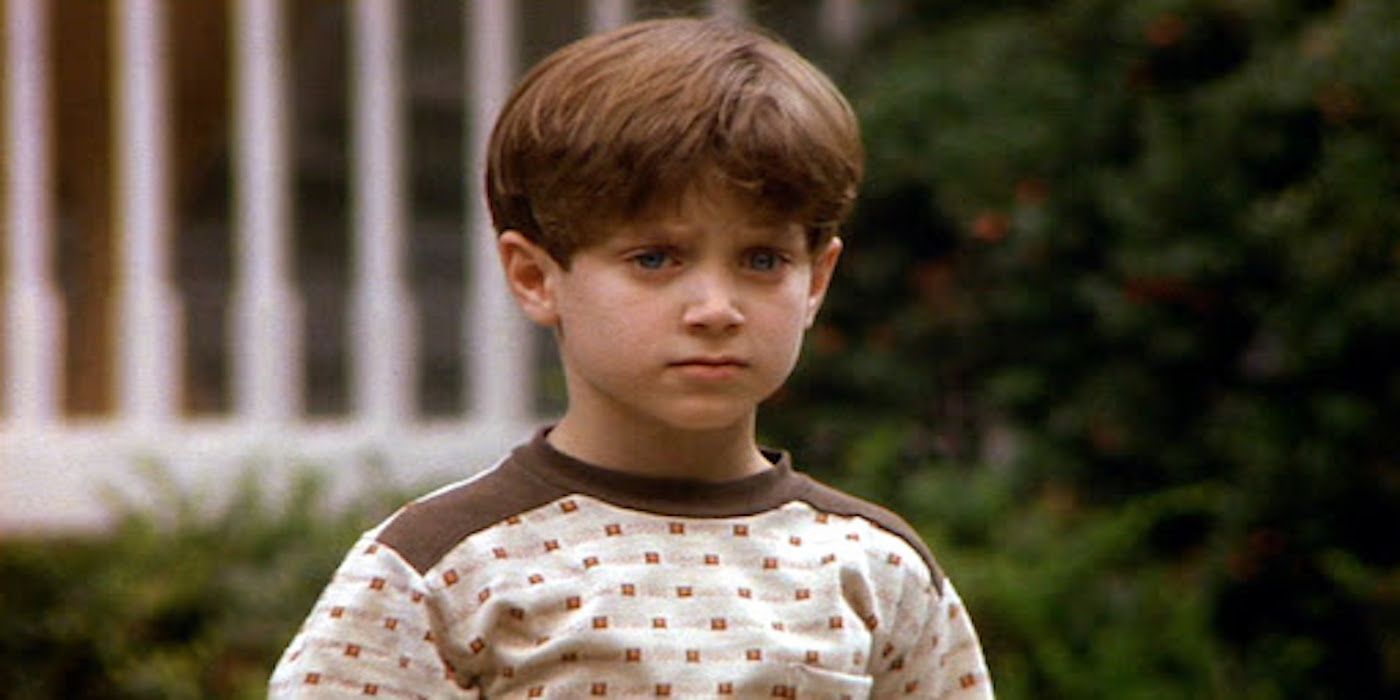 Wood essentially plays a young Barry Levinson in the third (and most emotionally affecting) of the writer-director's odes to his Baltimore youth. The plot essentially concerns Levinson's Russian immigrant family in the 1940s and '50s, and the culture clash between the older and younger generations. There are career-best performances here from Elizabeth Perkins, Joan Plowright, and Aidan Quinn. However, the true beating heart of Avalon rests in the relationship between Wood's Michael and Armin Mueller-Stahl as his grandfather Sam.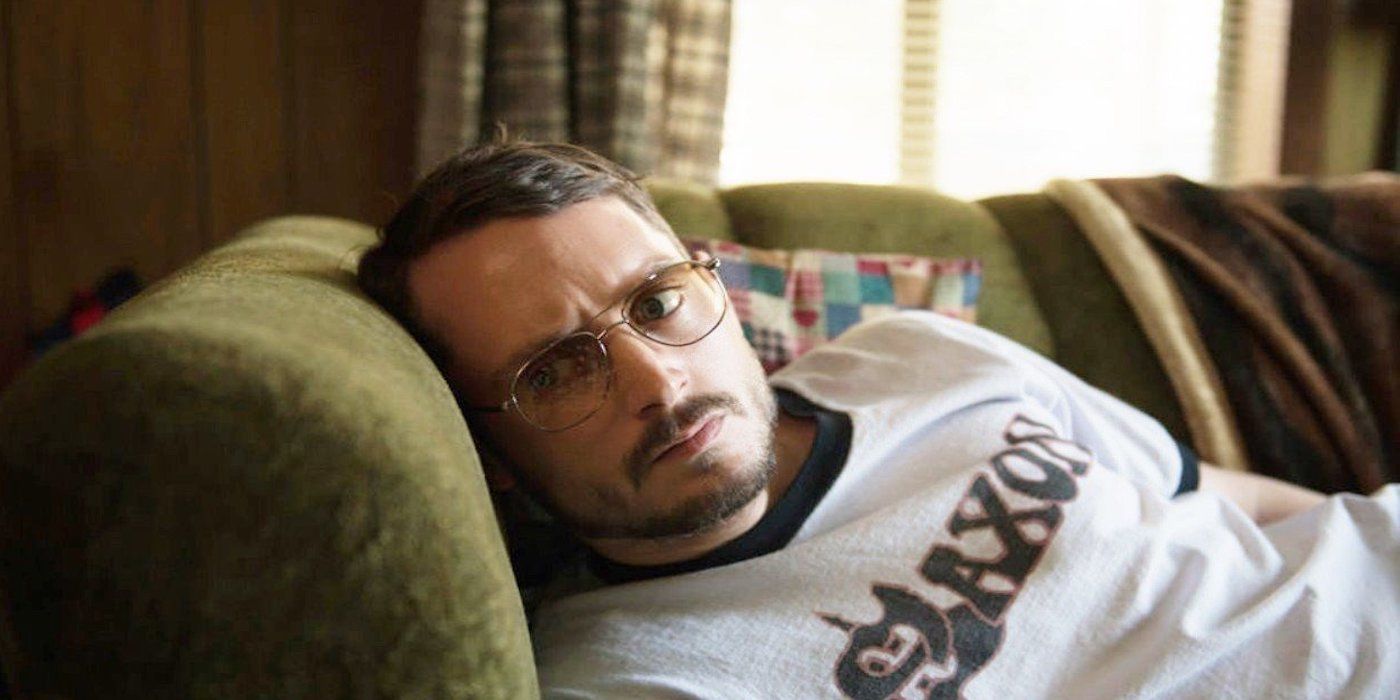 Jeremy Saulnier's (Blue Ruin, Green Room) muse Macon Blair made his directorial debut with this backwoods indie comedy about a woman (Melanie Lynskey) who becomes so disillusioned with the selfish cruelty of humanity that she becomes her own anti-a**hole vigilante. Her team-up with Wood's Tony, who sports a rat-tail hairdo and loves martial arts and heavy metal, gives the film most of its fun. Wood is wonderfully weird, and even though the film stumbles a bit in the homestretch, his chemistry with Lynskey grounds a movie that, at its best, combines elements of a dark thriller with some amusing social commentary.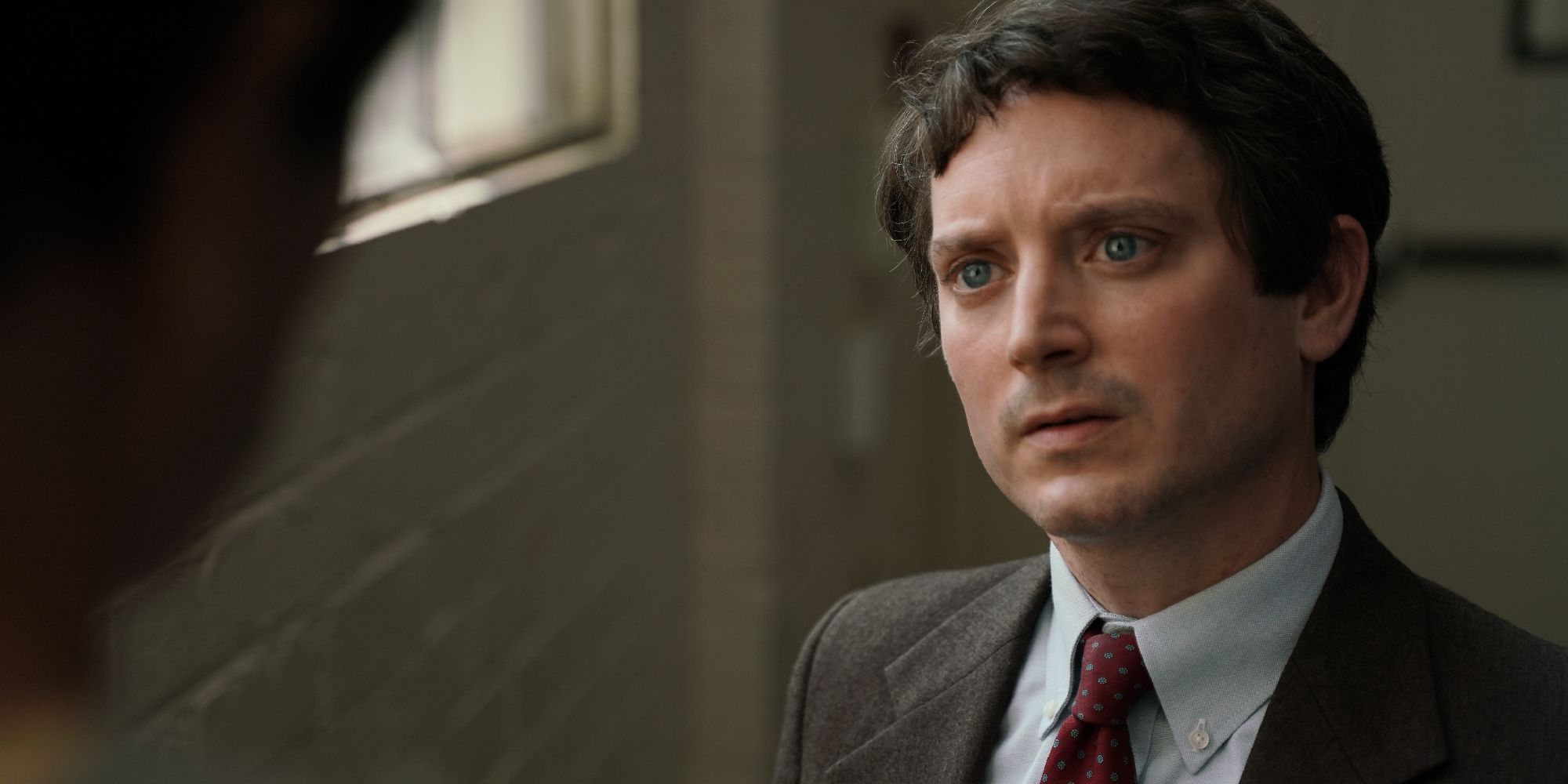 Elijah Wood's latest is one of the best performances of his career. Based on real life transcripts from conversations between FBI analyst Bill Hagmaier and serial killer Ted Bundy, No Man of God is one of the most chillingly disturbing ventures into the mind of a murderer since The Silence of the Lambs. Director Amber Sealey keeps things incredibly spare, but Kit Lesser's razor-sharp screenplay, combined with Wood's performance as Hagmaier and Luke Kirby's awards-worthy turn as Bundy, doesn't need much extra flair to make an impact. The true horror of the film is the transformation of Hagmaier's and Bundy's conversations into something resembling a normal friendship, a transformation that becomes sickeningly reversed when, in one of the most visceral scenes of the year, Bundy gives Hagmaier a window into his madness.
Related: No Man of God Ending Explained: What It Says About Ted Bundy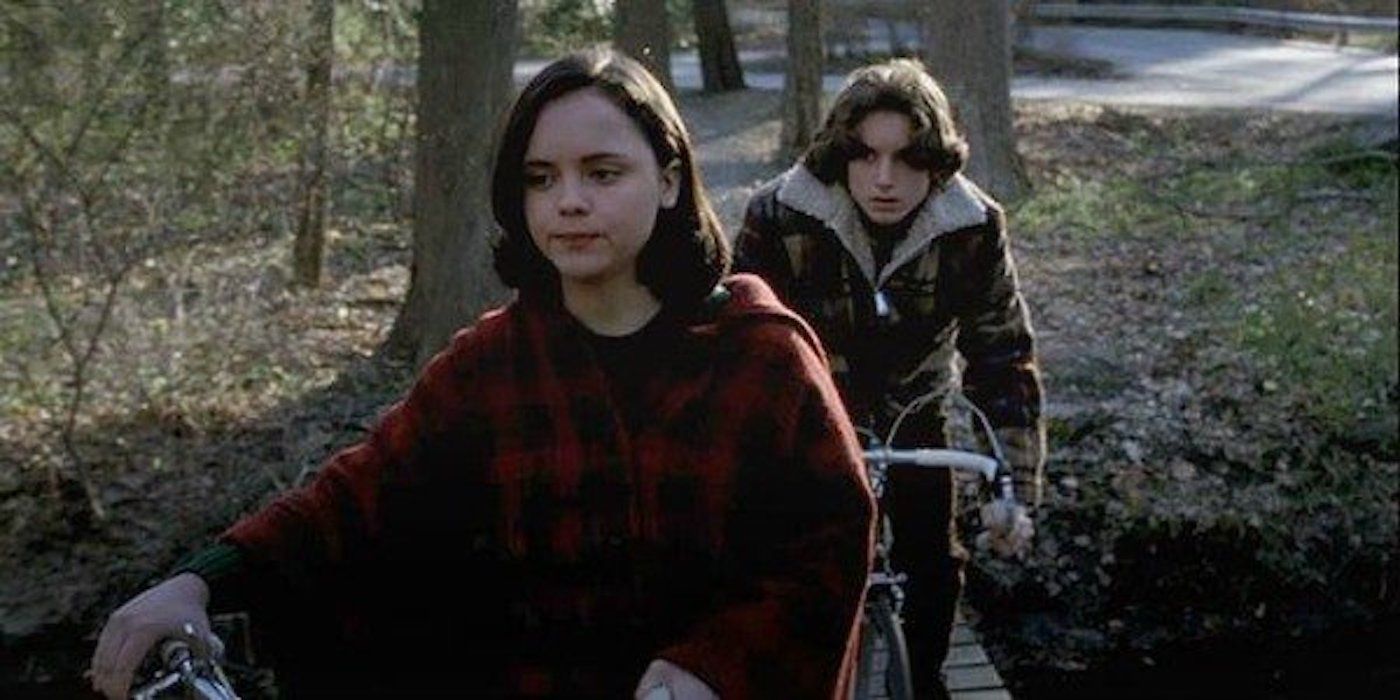 This refreshingly gripping adult drama movie from Ang Lee chronicles the dysfunctions of a seemingly wholesome family and how they come to a head during one dramatic Thanksgiving break in the 1970s. Kevin Kline plays Ben, a disillusioned man who cheats on his wife (Joan Allen) with his neighbor Janey (Sigourney Weaver, in one of her most underrated performances). This exploration soon trickles down to Ben's daughter, Wendy (Christina Ricci), who begins to experiment with Janey's son Mikey (Wood). The scenes between Ricci and Wood, Nixon mask and all, rank as some of the most true-to-life depictions of the awkwardness of teenage sexuality and discovery.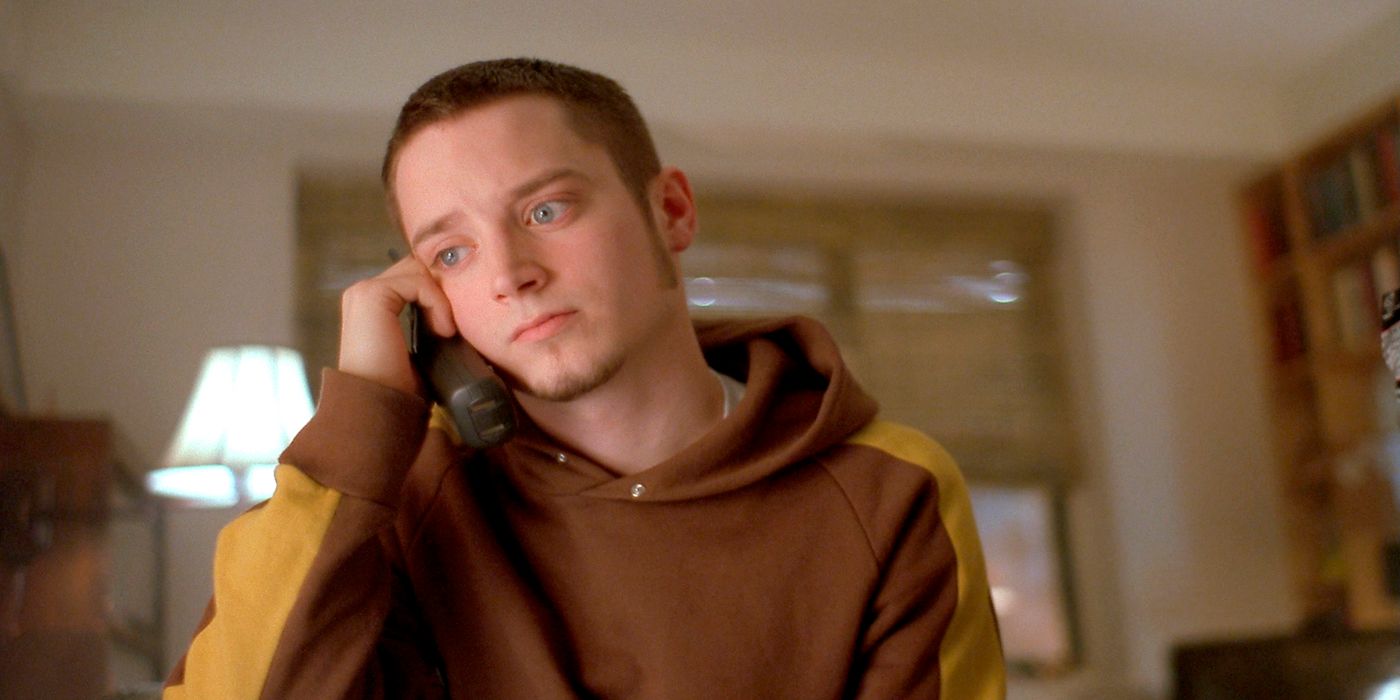 Elijah Wood plays a small but important role in Eternal Sunshine of the Spotless Mind, simply put one of the best films of the 21st century. Its Oscar-winning screenplay from Charlie Kaufman concerns a couple (Jim Carrey and Kate Winslet) who enlist the help of an experimental procedure to wipe each other from their respective memories in the wake of an ugly breakup. Director Michel Gondry dives headfirst into the quirkiness of the material with a series of elaborate set pieces brimming with practical effects and admirably complicated camera setups, but he also proves a perfect match for what is ultimately Kaufman's most emotionally devastating and affecting work. Bolstered by career-best performances from Carrey and Winslet, with a sublime under-celebrated turn from Kirsten Dunst, this is first and foremost a deeply true exploration of the pain of romance, an extraordinary paean to the truism that it is better to have loved and lost than to have never loved at all.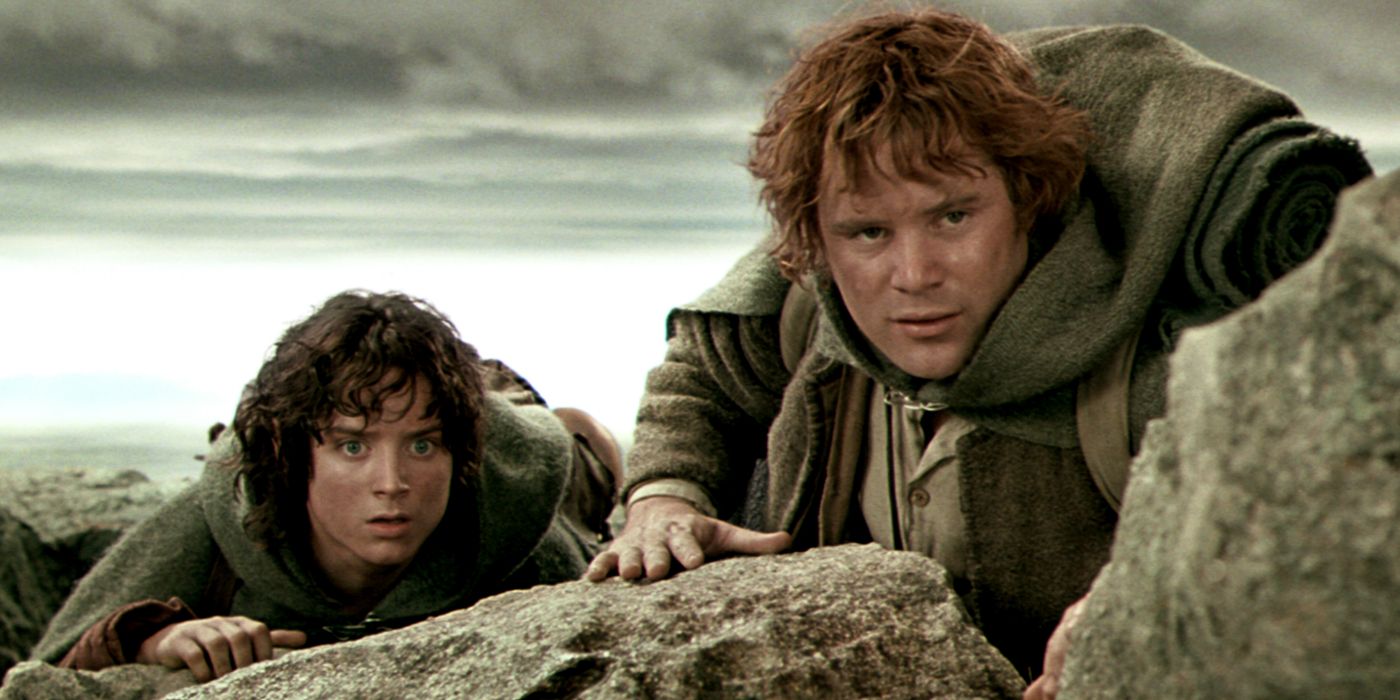 Choosing between the Lord of the Rings films is an all but impossible task. Suffice it to say, they all rank as some of the most extraordinary achievements in cinematic history, modern masterpieces that have staked their place alongside classic Hollywood epics like Ben-Hur and Lawrence of Arabia. The Two Towers has the least Frodo and Sam, which might be a relief to some but also dulls the film's emotional spine for much of its running time. With the Fellowship severed, all of our heroes off on their own adventures, and with no proper beginning or ending, Peter Jackson and his co-writers Fran Walsh and Philippa Boyens had their work cut out for them in order to fashion this middle chapter into its own satisfying film. Wisely, they focused their efforts on converging all paths to Helm's Deep, the site of not only the best battle in The Lord of the Rings, but arguably of all of cinema. It's a superbly executed set piece with a Biblical finale that would be the perfect cap to a stellar sequel were it not immediately transcended by an emotional gut-punch of a final speech by Sean Astin's Sam. As second installments of trilogies go, The Two Towers is hard to beat.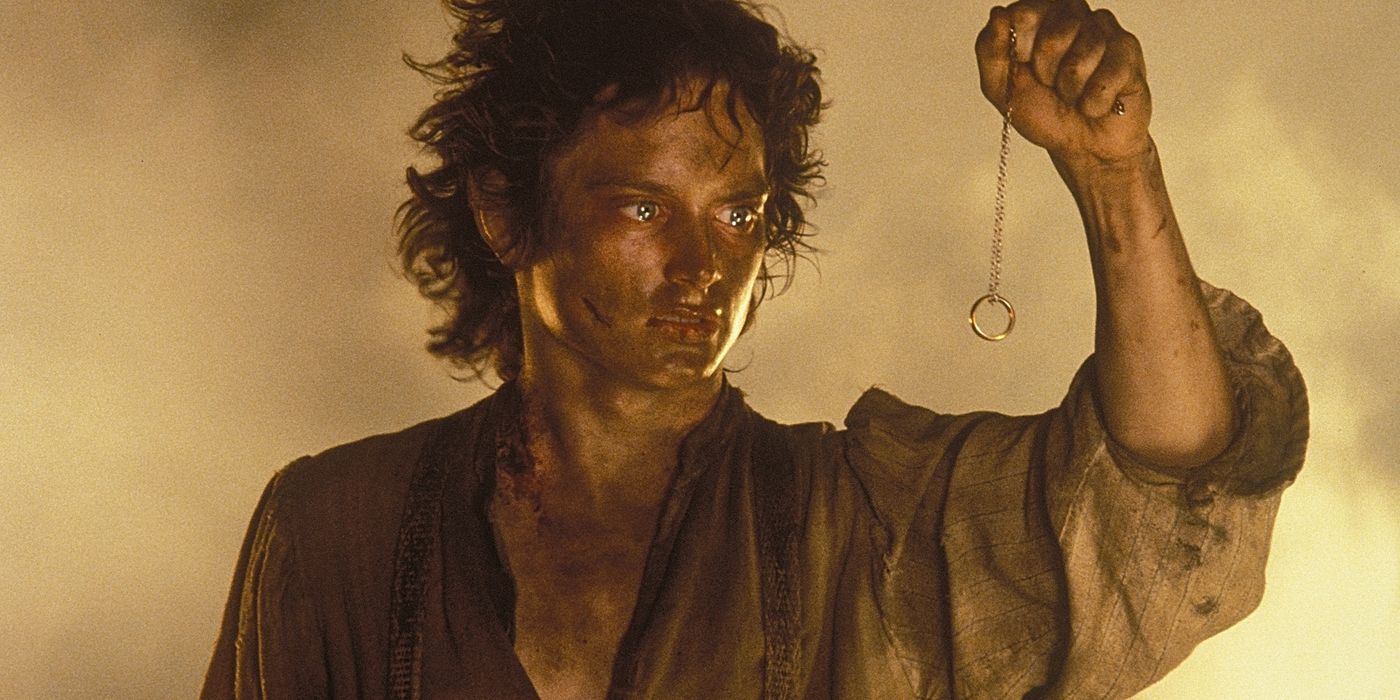 There's arguably not been as red-blooded a Hollywood epic since The Return of the King saw the Lord of the Rings trilogy safely home in 2003, and made Oscar history in the process. From beginning to end, Peter Jackson's last swing for the fences is gargantuan, with a sweeping scope seldom seen before or since. At times, this grand finale can feel like the goofiest of the three films, with its ghost army and Mumakil stunts. However, all that is swept under the rug by a final hour and a half which ranks as one of the most superbly executed climaxes ever filmed. Frodo and Sam's final climb to the peak of Mount Doom and Aragorn's defiant last stand at the Black Gate represent a culmination of not only this masterful trilogy, but also of the sheer technical virtuosity of the films' elements of craft. As Frodo stares down into the Crack of Doom, effects, sound, score, and editing coalesce into that rarest of things: a climax that delivers. Haters of the film's "multiple" endings need not complain; it's there that Elijah Wood does some of the best work of his career. For as much visual excess as Return of the King possesses, there's still nothing as emotional as Frodo's loving last look at his friends before sailing off into the west.
Related: Lord of the Rings: Why The Two Towers Book & Movie End Differently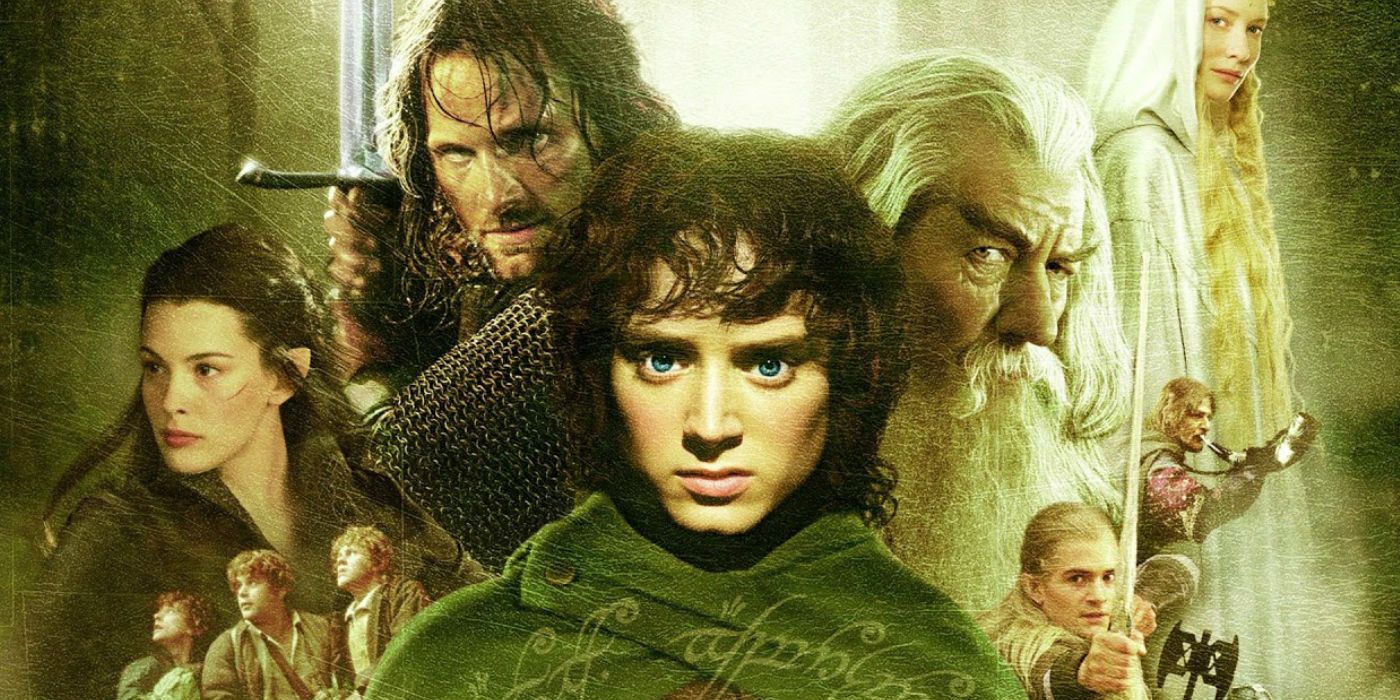 Twenty years on from its release, The Fellowship of the Ring feels as permanent a fixture as the tattoos each of its actors got to commemorate the shooting experience. It's still the gold standard for epic cinematic storytelling. An instant classic that has held its ground just as surely as Gandalf did against the dreaded Balrog, Peter Jackson's entry into the world of Middle-earth is as immediately transporting as it was upon first viewing. Perfectly casted, superbly designed, and adapted with love, economy, and supreme emotion by Jackson, Walsh, and Boyens, Fellowship is a master-class in the introduction of a world, characters, and story. Nearly every moment of it has become iconic, from Gandalf's long-awaited return to the Shire underscored by Howard Shore's Celtic Hobbit theme, to Aragorn's standoff with the Ringwraiths on Weathertop, to the much-memed line "You shall not pass." Fellowship has long since claimed status as one of the best films ever made, but none of it would've worked without a perfectly cast Frodo. Elijah Wood's unwavering purity and goodness give the audience something to care about, and the Fellowship something to protect. At only 18 years old upon the beginning of production, the young actor must have felt a burden akin to carrying the Ring itself. Luckily, no one could have handled it like Wood.
Next: How Gandalf Can Appear In Amazon's Lord of the Rings (But Not Ian McKellen)
Every Elijah Wood Movie Ranked From Worst to Best | Screen Rant
from https://ift.tt/3noyNcz