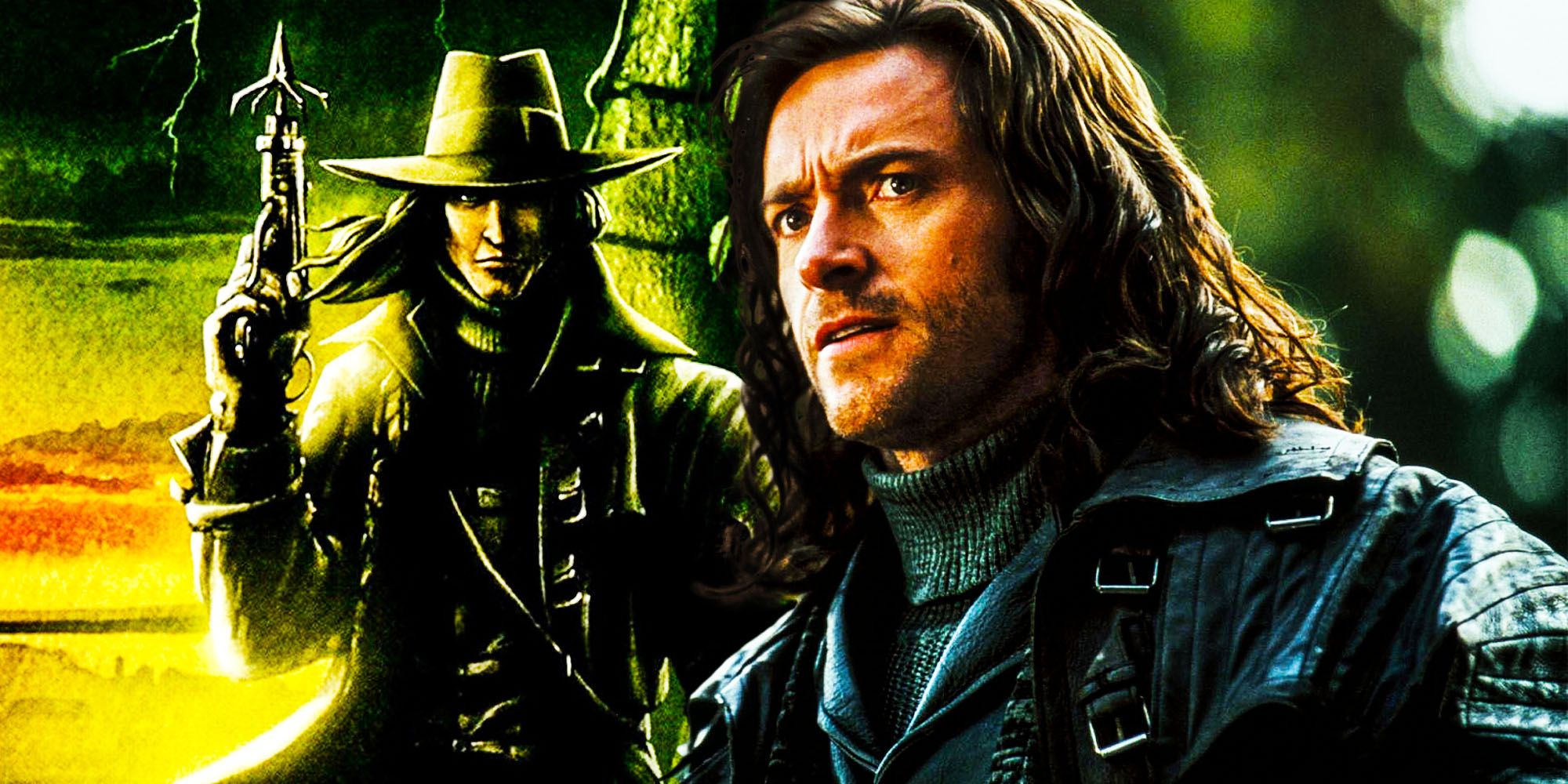 The Hugh Jackman-starring Van Helsing failed to make a lasting impact, but a forgotten anime prequel is considerably better than the movie. Released in 2004, Universal's action-horror movie was an early attempt to connect its roster of classic monsters. Written and directed by Stephen Sommers, who successfully updated The Mummy in 1999, the movie failed to strike the correct balance between action spectacle and cheesy homage to old-fashioned monster mashups like 1943's Frankenstein Meets the Wolfman.
The Mummy successfully honored the classic monster of 1932 while delivering an Indiana Jones-style adventure. Sommers failed to achieve the same feat in Van Helsing, which doubled down on action and CGI instead of a gripping narrative or character development. Van Helsing follows Jackman's gung-ho monster hunter traveling to 1800s Transylvania, tasked by the Vatican to destroy Dracula (Richard Roxburgh) and protect the survivor of a Romanian family (Kate Beckinsale). His mission involves vampire brides, werewolves, and Frankenstein's monster (Shuler Hensley), but before all this, Sommers' film opens with Helsing battling Mr. Hyde (Robbie Coltrane) atop Notre-Dame.
Related: Van Helsing: Dracula's Brides Are The Movie's Best Villains
The events preceding this event were detailed in a little-seen animated short film released the same year, titled Van Helsing: The London Assignment. The 30-minute story features Helsing (voiced by Jackman) and his sidekick, Friar Carl (David Wenham), pursuing Dr. Jekyll (Dwight Schultz) and his alter ego, Hyde, through the streets of London, all the way to Buckingham Palace. Although primarily intended to promote the live-action film, the prequel is a more streamlined and entertaining adventure that isn't weighed down by its commitment to portraying many of Universal's Classic Monsters. In fact, The London Assignment suggests the entire endeavor would have been better served as an animated TV show.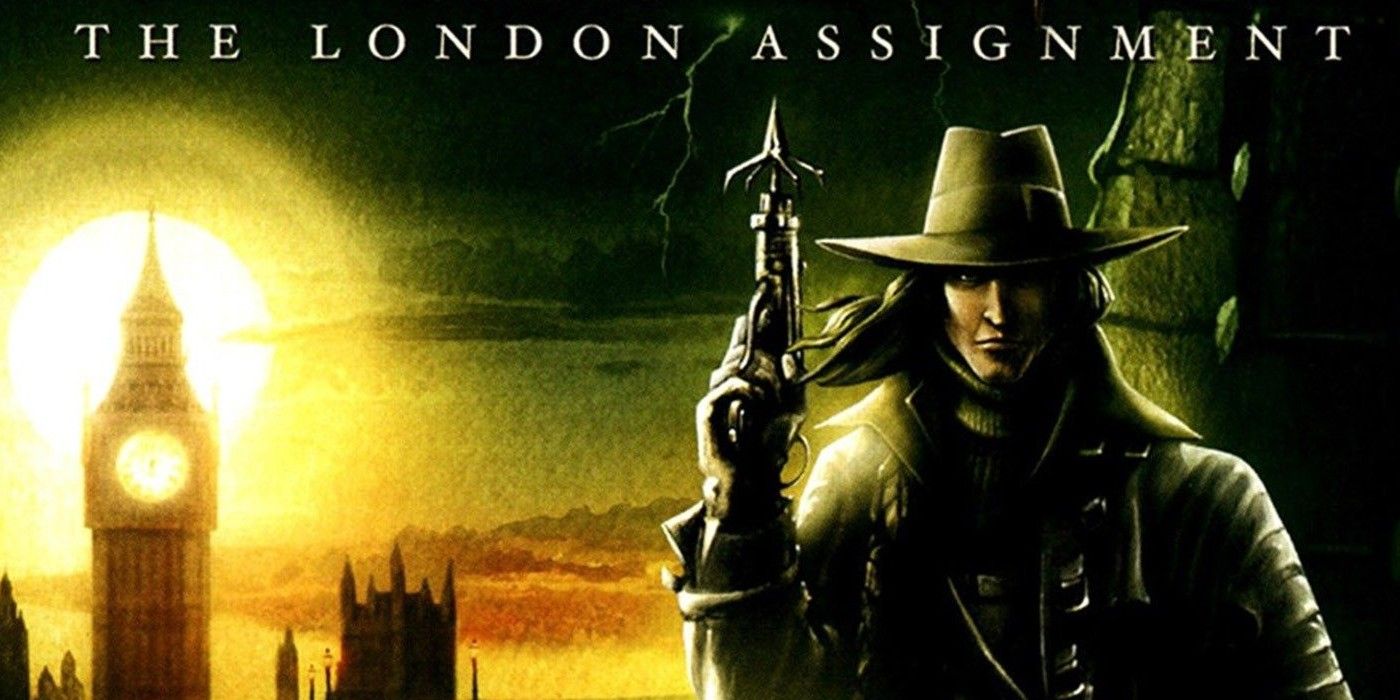 The animation doesn't shy away from some violent imagery. The opening sets a grotesque, Gothic tone visually reminiscent of the Jack the Ripper murders, recalling 2001's From Hell. Sharon Bridgeman's direction suitably echoes the energy of Sommers, but the relative simplicity of Jekyll and Hyde's rampage provides a more cohesive story than Van Helsing's desire to throw every monster on the screen to conceal gaping holes in its script. The prequel begins as horror, succinctly establishing Hyde as an intimidating presence as opposed to his live-action counterpart. Sommers' film crammed too many villains into one story, none of them appearing much of a threat amidst ghastly jokes and an inability to decide which monster was to be most feared. Jekyll and Hyde's solo outing generally fixes this problem, also giving him his own "romantic" motive in common with classic monster films.
The story then transitions into a fantasy adventure, inserting steampunk gadgets and an engaging fight atop a speeding train in the London Underground that evokes the thrilling silliness of the bus chase in 2001's The Mummy Returns. In fact, the animation bears a stronger resemblance to Sommers' earlier work than his own efforts, incorporating various wacky set-pieces including a showdown atop Tower Bridge. It demonstrates how the monster-hunting adventures of Van Helsing would have been well-suited as an animated show, in which its fantasy elements wouldn't be hindered by contemporary visual effects, unlike Sommers' previous creations, including Dwayne Johnson's Scorpion King. The long format of a series would allow more time for character development while introducing a diverse gallery of monsters in various scenarios.
With several of the film's actors reprising their roles, the animated short is a superficial but lively piece of entertainment that improves on the dour sensibilities of the live-action disaster. It doesn't boast stellar writing, and its story may prove too eccentric for some. However, the animated steampunk action of Hugh Jackman's hero captures a greater sense of fun than the demoralizing advertisement for Universal's Classic Monsters prevalent in the live-action Van Helsing.
Next: How To Make The Van Helsing Reboot A Proper Horror Movie
Hugh Jackman's Forgotten Van Helsing Anime Prequel Is Better Than The Movie
from https://ift.tt/3kYmoJs