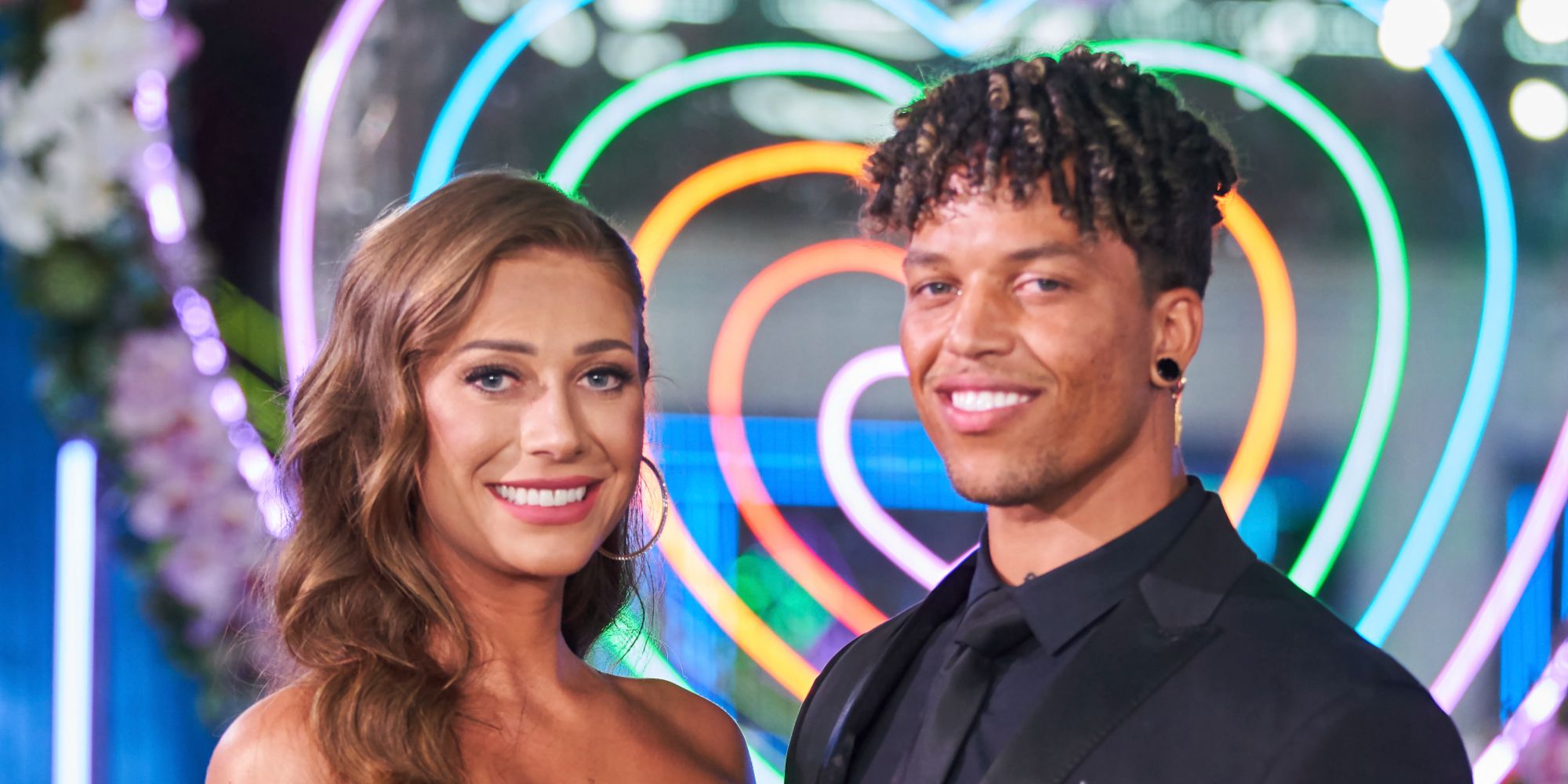 Love Island USA season 3 winners Olivia Kaiser and Korey Gandy are currently living together at Olivia's place in Scottsdale, Arizona. Despite meeting on the very first day inside the Love Island villa, Olivia and Korey didn't hit it off for quite a bit of time on the show. Instead, Olivia was coupled up with Javonny Vega for most of the season, whereas Korey coupled up with several girls throughout his time on the show.
While competing on Love Island USA, Korey coupled up with Kyra Lizama, Trina Njoroge, Florita Diaz, Cashay Proudfoot, and Leslie Golden before finding a connection with Olivia, who had been right in front of his face the entire time. Nonetheless, Korey and Olivia made it to the grand finale and were picked to win the $100,000 grand prize on the show. Since then, they've been together and have reunited a few times during different trips.
Related: Love Island USA Season 3 Stars On Cameo & How Much Money They Charge
Not only are Olivia and Korey still together post-Love Island USA season 3, but they are now officially living together. During an interview with Whoa It's Ryan! (full video below), Korey casually revealed that he bought a one-way ticket to Scottsdale, Arizona, which is where Olivia resides. Olivia joked that she "basically forced him to move in" with her in Scottsdale, adding that Korey will be living with her "until further notice." Later, Olivia revealed that her best friend, Kyleen Irvine, who ran her social media accounts while she filmed Love Island USA, is now also a close friend to Korey. Olivia credits Kyleen as being her current manager, and it seems like Korey is now very close to her as well.
Overall, Olivia and Korey appear to be setting up a squad of their own outside the villa. The couple was criticized by certain fans who questioned how much time they were actually spending together since the show ended, but Olivia and Korey insisted on taking things one day at a time and moving at a slower speed. In any case, Korey and Olivia still appear to be together, despite the criticism they received from a portion of the fandom. Now that Korey is seemingly living with Olivia in Arizona, it is even harder for any naysayers to question their current relationship.
Love Island USA season 3 was a wild ride for both Olivia and Korey, but they still won the $100,000 grand prize in the end and seem to be stronger than ever right now. At least so far, it appears that viewers voted for the right couple to win the show in 2021. Hopefully, these two will find a lot of happiness together.
More: Love Island USA: Why Fans Think Jeremy & Florita Are Now Together
Source: Whoa It's Ryan!
Love Island USA: Korey Gandy & Olivia Kayser Currently Living Together
from https://ift.tt/3AvyHnt