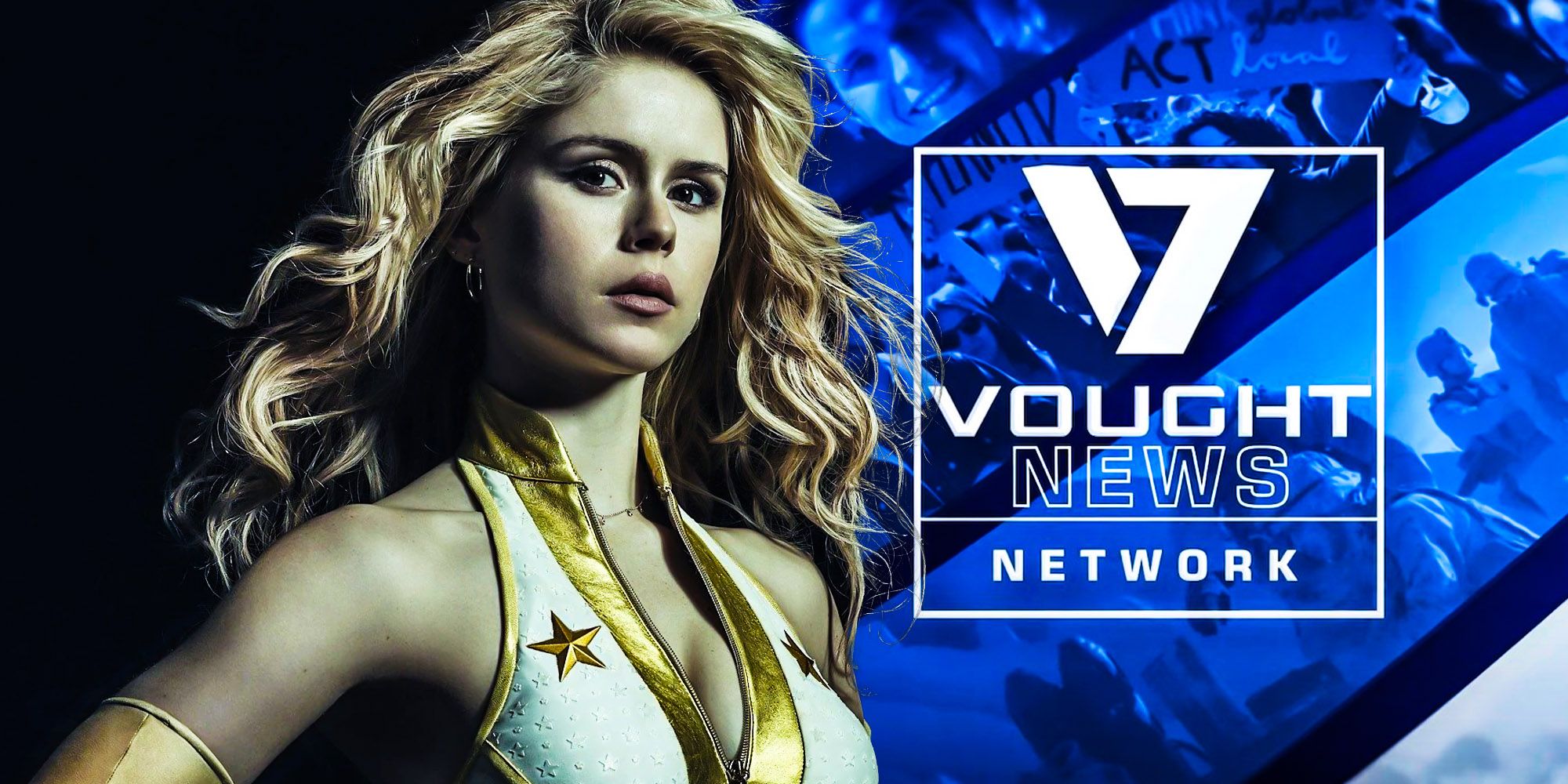 Starlight is the biggest threat Vought is facing going into The Boys season 3. The girl-next-door hero Annie January, aka Starlight (played by Erin Moriarty), had humble beginnings as "The Defender of Des Moines" before joining The Seven in season 1. Since then, she has fallen from grace at Vought due to her association with Hughie and the titular "Boys," but publicly, she remains a proud and shining icon for the Vought family. Although Starlight's made enemies at the superhero corporation, Stormfront's downfall in The Boys season 2 finale — and Homelander's very public relationship with the now-disgraced Supe — puts Vought in a very vulnerable position.
With the culmination of season 2's over-arching plot with the villainous Stormfront, Amazon Prime's The Boys is now in uncharted territory, having departed significantly from the events in the source material, Garth Ennis and Darick Robertson's comic book. Now that the Amazon Prime original has proven itself as a streaming success, fidelity to its source material is not a strict necessity. Anything is fair game for the hit superhero satire, making anticipation for the next installment higher than ever. Showrunner Eric Kripke has been fuelling the flames with various cryptic social media posts and hints, and the marketing for The Boys season 3 has dropped several hints at what fans can expect. This includes the "Vought International" YouTube channel, which released two teasers for The Boys season 3: fictional Vought-produced news segments called "Seven on 7 with Cameron Coleman."
Related: The Boys: Season 3 Features Black Noir Homelander Twist - Theory Explained
The fictional "VNN" news segments indicated that Starlight's popularity in-universe is higher than ever. The two videos currently on the channel that are not news segments are music videos, one of which is even Starlight's own in commemoration of Translucent's death, the song "Never Truly Vanish", something viewers got only a glimpse of in The Boys. This admission of her popularity poises Starlight to be Vought's biggest threat in the coming season 3, even in comparison to incoming characters like Soldier Boy, whose current relationship with Vought is unknown.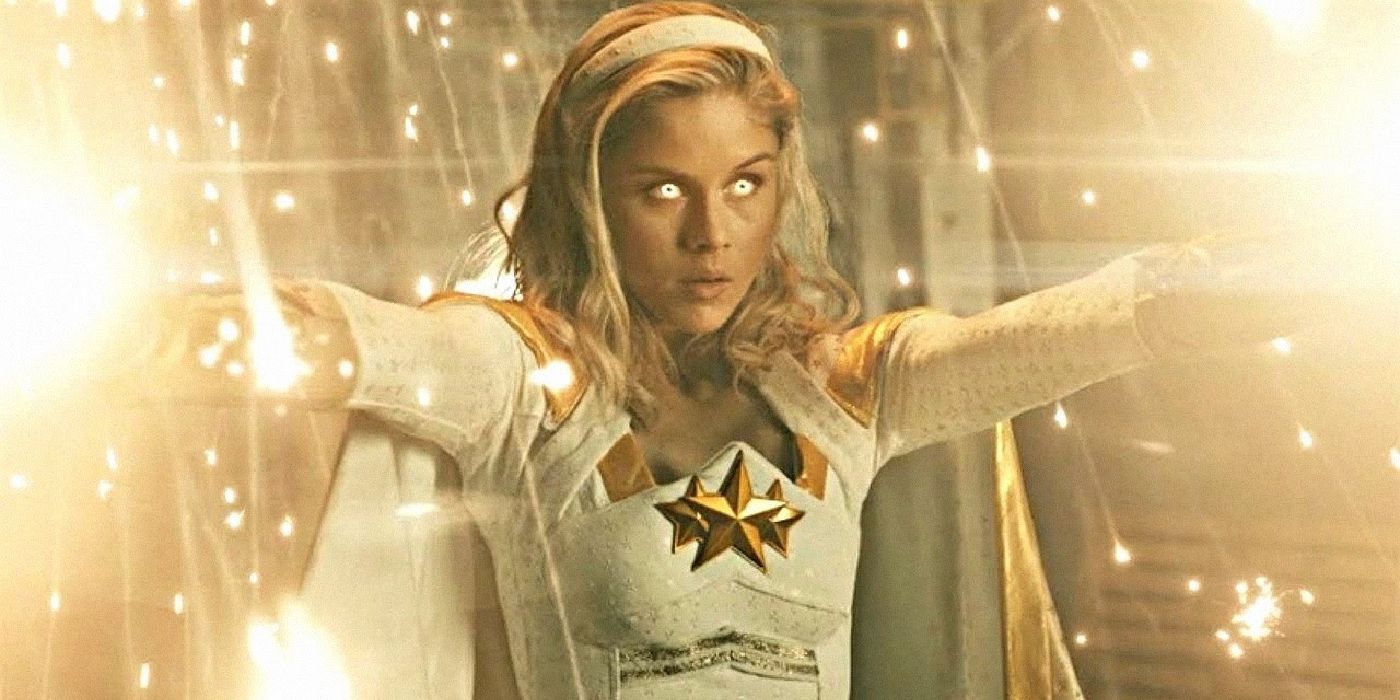 Starlight has been openly critical of Vought's activities in the past, but she's become so popular that Vought can no longer discreetly make her disappear. According to the "Seven on 7 with Cameron Coleman" teasers released in July and August 2021 (via YouTube), Vought has placed Starlight at the forefront of Vought's public image. "Never Truly Vanish" was described on Vought's own news network as being a major hit, and the host vehemently sang her praises and decried any detractors. As Cameron Coleman put it: "that girl is truly getting it done."
Vought International had its hands full last season, dealing with the aftermath of Translucent's season 1 death, and A-Train and the Deep's continued spiraling. Its most important superhero team, The Seven, has largely been reduced to three, with only Starlight, Queen Maeve, and A-Train still active. Black Noir was put in a coma when he was force-fed peanuts in season 2, and Stormfront, who was at the forefront of Vought's previous branding, has been publicly blamed for the Congressional attack. Homelander was traditionally the golden boy of the Vought company, but his image has been hurt by his associations and support of Stormfront. He may be in good enough standing with Vought to be a part of The Seven and to make public statements on their behalf; however, the image of him painted by "Seven on 7 with Cameron Coleman" suggests he is no longer bankable.
If Vought chose to remove Starlight, they would lose the most popular member of The Seven — and with all of the controversies in The Boys season 2, Vought International desperately needs good press. Since Starlight has already been imprisoned by Vought once (which they later blamed on Stormfront's treachery) and then absolved, reversing that decision would make the company look like it can't control its own assets. This puts Starlight in a powerful position in The Boys season 3 — and no doubt Vought International will be scheming new ways to get control over the situation once again.
Next: The Boys: What Starlight's Boyfriend Reveal Means For Season 3
The Boys: Why Starlight Is The Biggest Threat To Vought
from https://ift.tt/3jT3Gnh