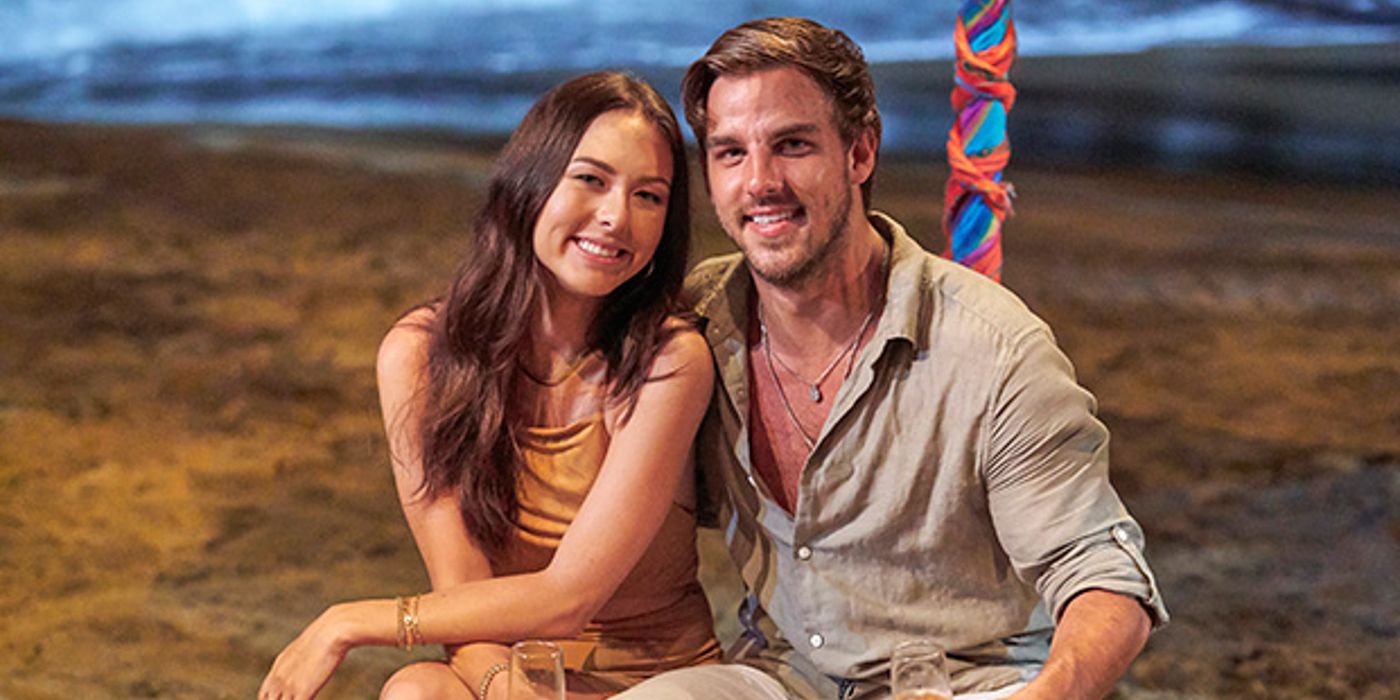 It looks like Abigail Heringer and Noah Erb have possibly decided to continue their relationship after their time on Bachelor In Paradise because the two were spotted together on Friday. This outing follows recent rumors circulating that Abigail and Dale Moss had hooked up while he and former Bachelorette Clare Crawley were on a break earlier this year. Clare shared an Instagram post after her breakup with Dale on September 30 and tagged Abigail in the post, leading some fans to believe the rumors were true.
Abigail and Noah hit it off the first day they entered Paradise and many fans thought they would go the distance. The two received a one-on-one date during the season premiere, where Noah made it clear to Abigail that he wanted to pursue a relationship with her. Things seemed to be smooth sailing between the couple. But just like any relationship, there were a few things they had to work through. During season 7 episode 5, Abigail confronted Noah with her concerns that their relationship wasn't progressing at the same speed as the other couples on the beach. Noah was taken back and argued that he felt as if he was the only one expressing his growing feelings and wasn't receiving any validation in return. After talking it through, they were back on track up until episode 10. Noah revealed to Abigail that he was falling in love with her, only for her to not respond. Once they were crowned "Most Likely To Live Happily Ever After" at prom, Abigail was planning on revealing her feelings to Noah. However, he later told Abigail that she "was not his person" which led her to lock herself in a bathroom and cry.
Related: Bachelor In Paradise: Brendan Morais & Pieper James Officially Break Up
Amidst a week of their potential breakup on Bachelor In Paradise and rumors regarding Clare and Dale, the BIP couple were spotted together on October 1. The official Bachelor Nation spoiler, Reality Steve, posted a picture on Twitter of Abigail and Noah together at a coffee shop. According to the post, they were at a place called "Coffee House" in Noah's hometown of Tulsa, Oklahoma. Although most Twitter users seemed to be confused about why they were together in the comments, some supported the two being together. "I don't know everyone is so negative in these comments. Anyway, I'm happy to see them hanging out or together. Hope they stay together. Love wins," a Twitter commenter wrote.
Even though this was the first time Abigail and the travel nurse were spotted together after Bachelor In Paradise, there is a big chance they were together a week before at the Governor's Ball festival in New York City. Alongside most of the BIP cast, the two both posted pictures on their Instagram accounts of themselves at the festival. Bachelor In Paradise star Ivan Hall posted a group photo on Instagram with Noah, Riley Christian and Demar Jackson at the festival and included a live photo where people from Abigail's group were seen. Of course, there was no picture evidence, but it is a big possibility that Abigail and Noah spent that weekend together.
Sometimes hard situations make two people grow closer together and it seems like that is what's happening with Noah and Abigail. The season finale of Bachelor In Paradise is next week, so it won't be long until a lot of fans' questions are answered regarding the couple's relationship update. Not everyone can thrive in a relationship on national television, so perhaps dating in the real world is what could possibly make the two work.
Next: Bachelor In Paradise: Aaron Apologizes For His Recent 'Crazy Antics'
Source: Reality Steve, Ivan Hall
Bachelor In Paradise: Noah & Abigail Spotted Together After The Show
from https://ift.tt/3F4LTlT