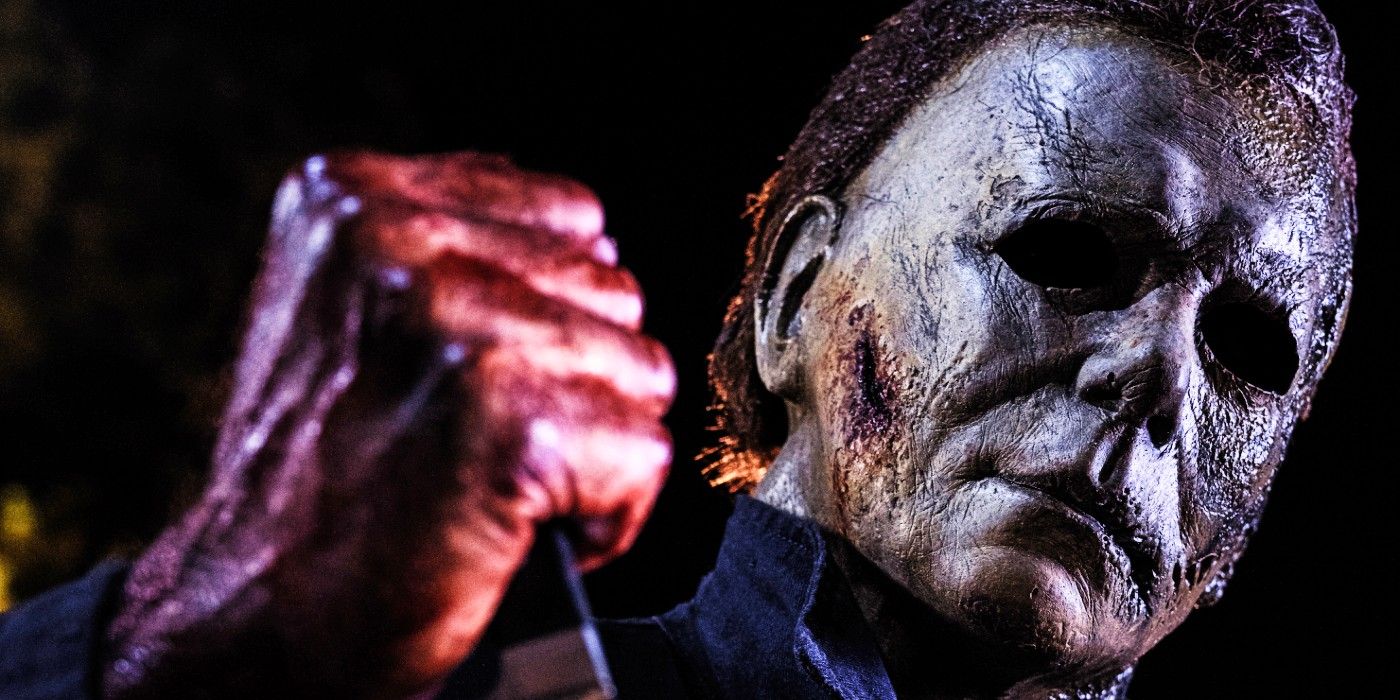 Jamie Lee Curtis and the cast of Halloween Kills promise recently explained what sets the upcoming movie apart from the others in the long-running horror franchise. Spanning over four decades, the original Halloween created by John Carpenter and Debra Hill was a runaway success that would truly set the bar for all the slasher horror franchises that would come to follow. Following the story of the masked killer Michael Myers, over the years, the series has been reinvented and rebooted several times, including a fresh reboot in 2007 helmed by heavy metal singer and filmmaker, Rob Zombie.
In 2018, Pineapple Express director, David Gordon Green, helmed another reinvention of the franchise, this time ignoring all previous films except for John Carpenter's original 1978 horror masterpiece. Luring original cast members Curtis (Laurie Strode) and Nick Castle (Michael Myers) back to reprise their respective roles, Green's take on the franchise was an unequivocal success grossing over $255 million in worldwide box office and was praised for remaining faithful to the spirit of Carpenter's original film. After the film's massive opening weekend, work on a sequel was announced to be in the early stages of development, and by July the following year, it was revealed that two sequels, Halloween Kills and Halloween Ends, would each be released a year apart from one another.
Related: Halloween Kills Will Tie A Special Friday The 13th Record
Recently, Universal Pictures released a behind-the-scenes sneak peek on their YouTube channel for expectant fans ahead of Halloween Kills' October 15th release. With Green promising fans a "bigger, badder, nastier, crazier version," the director says the sequel will live up to its title. Following directly on from the events of the 2018 film, it "explores the after-effects of violence and how it affected Haddonfield," with the rampant fear evoked by Michael's actions provoking a "mob mentality" amongst the town's residents. Check out the video below:
In the four decades that Michael Myers has terrified audiences and helped define modern horror, it is fascinating to see how different filmmakers have each approached his character and put their own unique spin on the franchise. With Green's 2018 film essentially serving as a love letter to Carpenter's original film, it will be interesting to see which direction he now chooses to take the franchise in. With Curtis suggesting that this sequel is "the town's film," and even more 1978 cast members like Kyle Richards and Charles Cyphers returning to reprise their original roles, the scope of this sequel certainly promises to be "bigger" and "badder" than its predecessor.
The good news for fans of the Halloween franchise is that not only do they have this film to look forward to when it gets released simultaneously in theaters and on Peacock next week, but they'll also have the final film in this new trilogy, Halloween Ends, planned for release exactly one year later. With the spooky season currently getting into full swing, the return of Michael Myers is exactly what audiences who love a good scare will be looking forward to. With the cast and crew promising "non-stop action and blood," Halloween Kills is sure to delight and terrify.
Next: Halloween Kills: Why Laurie Needs To Unmask Michael In Order To Kill Him
Source: Universal Pictures
Halloween Kills Cast Explains What Sets The Movie Apart In BTS Video
from https://ift.tt/3uRM2UR