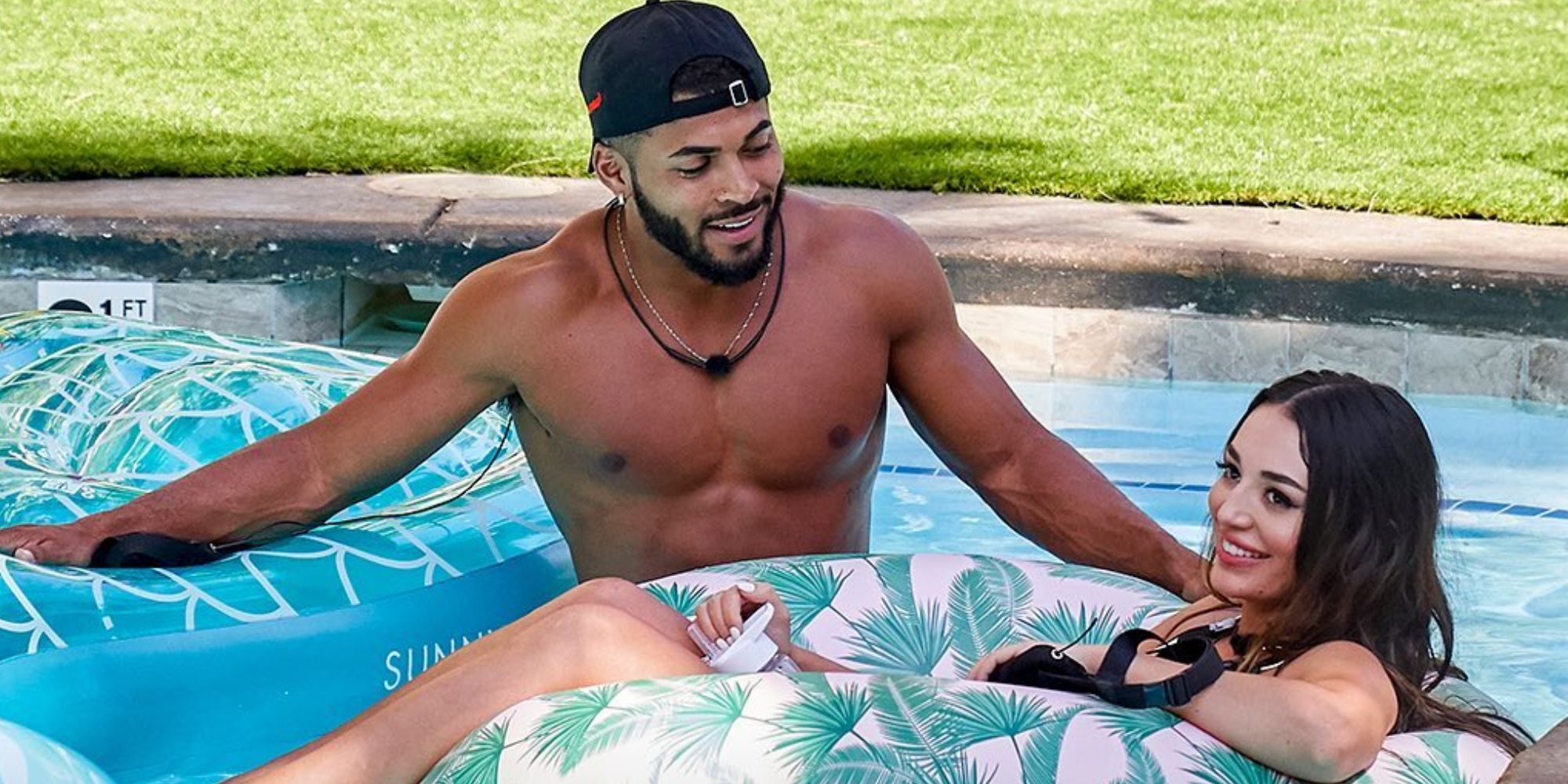 Love Island USA season 2 stars Johnny Middlebrooks and Mercades Danielle Schell were recently spotted together while doing a brand-new photoshoot. After meeting Cely Vazquez on day one of Love Island USA season 2, Johnny was immediately attracted to her energy and loved the chemistry they clearly had together. Since coupling up on that very first day, Johnny and Cely remained inseparable over the course of the entire season and made it to the grand finale.
However, as some Love Island USA viewers might remember, Johnny's run on the show wasn't entirely spotless. Despite the fact that Johnny and Cely's coupling was considered the most solid relationship in the villa, Johnny unfortunately went all-out as soon as he arrived at Casa Amor and met the group of new women. Specifically, Johnny took a liking to Mercades and didn't waste any time kissing her a few times. Johnny still came back to the main villa to be with Cely, but many fans didn't forgive his Casa Amor mistake.
Related: Love Island USA: Josh Gets Tattoo Honoring Late Sister Lindsey Beth
Now, Johnny and Mercades are apparently comfortable with working on projects and posing in photoshoots together. He is no longer with Cely, so there are certainly no relationship ties coming in between Johnny and Mercades working or hanging out as a duo. With that said, Johnny and Mercades played a very intense "blame game" after Love Island USA came to an end, with Johnny claiming that Mercades was trying to get people's attention and Mercades calling Johnny a "super fake" person. As such, it's a noteworthy update that they are now seemingly leaving that bad blood in the past. Mercades' new photo with Johnny is the third picture in the slide below.
Of course, it isn't surprising that Johnny and Mercades are choosing to forgive and forget their previous drama. Whatever they did at Casa Amor only affected Cely, who hasn't been in Johnny's life for a very long time now. It is also likely that Johnny and Mercades have a lot of similar connections and projects stemming out of their appearances on Love Island USA season 2. It's pretty important for reality stars to show that they are willing to work with different kinds of people regardless of circumstances, so it's not in Johnny's nor Mercades' best interests to block each other out of their professional lives.
It should also be noted that a project or photoshoot involving Johnny and Mercades will immediately get the attention of Love Island USA fans, which could be great for all the people involved. At the end of the day, Johnny and Mercades probably don't care anymore about anything that was said a year ago. They do have a weird history together, but a new chapter could be starting between them.
More: Love Island: Cash & Cinco Appear Together, Shut Down Breakup Rumors
Source: Mercades Danielle Schell/Instagram
Love Island USA: Johnny & Mercades Reunite For New Photoshoot
from https://ift.tt/3FKCVKD