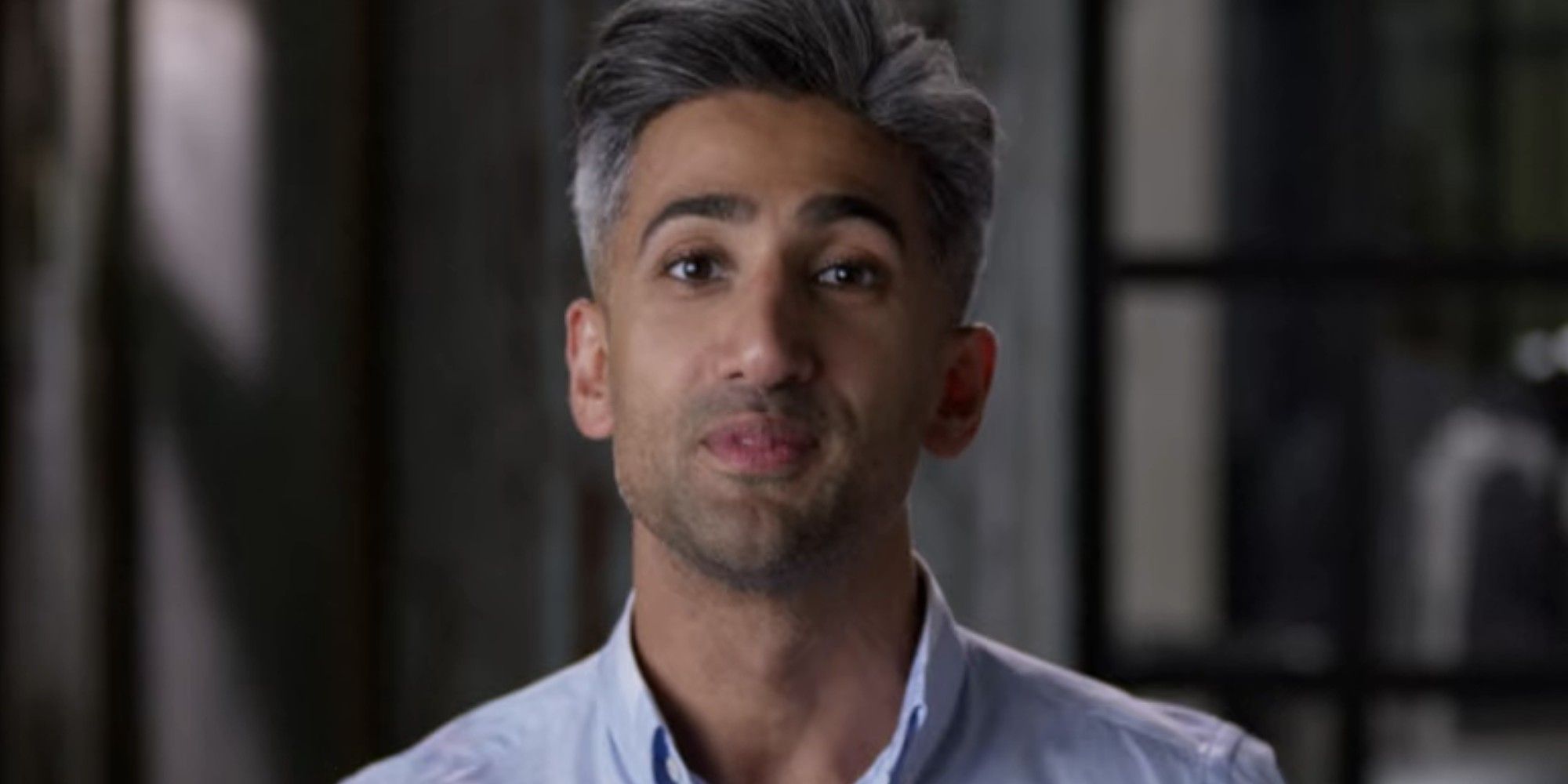 Queer Eye's Tan France is speaking out against trolls who are shaming him for feeding his son formula. The 38-year-old fashion expert and husband Rob France welcomed Ismail, via surrogate on July 10. Though the new fathers have been married for over 10 years, this is their first child. Since then, Rob and Tan have been sharing the dad life on social media allowing fans to get an inside look at their son's funny and sentimental moments.
While best known for his role on the Netflix show, Tan has diversified his appearances throughout the years. Appearing on Netflix's Next In Fashion, taking Queer Eye to Japan, and even writing his own memoir, Tan has used his platform to become an LGBTQ+ role model. Whether it be fashion, writing or diversifying reality television, Tan has helped Netflix become more inclusive, relatable and wholesome throughout the years. Now that Tan is a father, he joined formula company Bobbie's August campaign to change the conversation on feeding newborns. In honor of National Breastfeeding Awareness month, Tan hoped to share and support every parent's feeding journey. "No one should ever feel guilty for feeding their baby formula," Tan said in the ad, noting parents should ask how feeding is going rather than how breast feeding is going. Tan notes the only thing that is important is that the baby is fed and happy.
Related: Queer Eye: Jonathan Van Ness Becomes An Instructor For Self-Care Class
Now that the advertisement has been out for a few months, Tan told Parents Magazine that he received 17,000 direct messages after he posted his ad. Many of the messages were hateful as Tan feels they misunderstood his message. The Netflix star recalled that "almost every one was filled with such venom." Tan meant to make a point that there shouldn't be shame surrounding formula, as that may be the only option for some parents. Using his own experience as an example, Tan explained that his surrogate wasn't able to pump for their baby, nor did the couple want to use donor milk after doing further research. "I want to make it clear to everyone listening: I 100 percent believe that breastmilk is the gold standard, so does [Rob]. We all understand that. If I could breastfeed my child, 100 percent I would," Tan said. "I can't. Therefore, I need to not be shamed for that." 
Though he typically expects to see trolls on his posts, Tan admits there was light on the other side of the tunnel. "There was absolutely a lot of hate. It didn't bother me, because there was also so much love between women, between moms on these comments," Tan said, adding that many also felt guilt for learning on formula. The reality star also loved seeing the support moms would give other moms who were struggling in the comments of his post. Tan later found comfort in talking to the more positive mothers in his DMs and called their bond "beautiful."
Tan is a beautiful example of how the conversation around parenting needs to change with the times. We are living in a world where a baby can grow up with two moms, two dads, a mom and a dad, or just one parent. At the end of the day, the only thing that is important is that the child is happy and healthy. After Tan's latest speech, it might be time to help some new fathers on the next season of Queer Eye.
Next: Queer Eye's Fab 5 Get LEGO Set Featuring The Loft & Bruley The Dog
Source: Parent Magazine
Queer Eye: Tan France Trolled For Formula-Feeding Son
from https://ift.tt/3lBgFLn