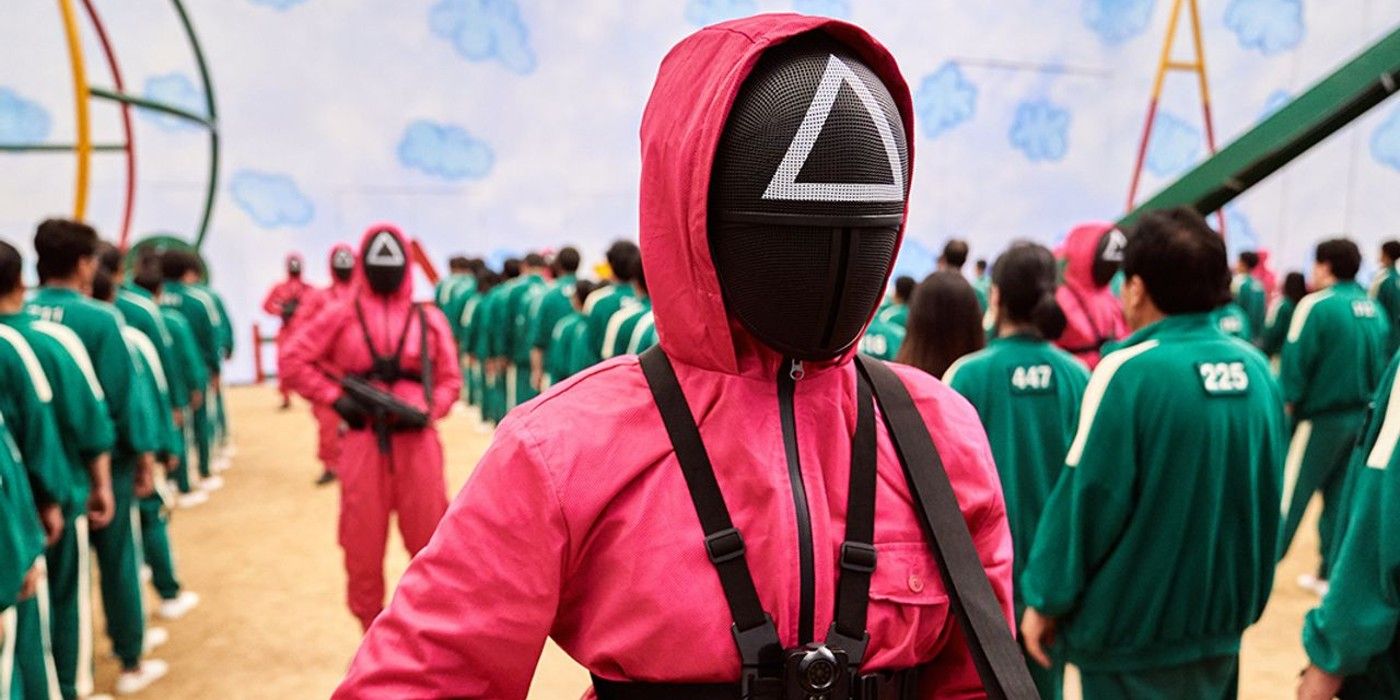 Less than a month out from its initial release, Squid Game has overtaken Bridgerton as Netflix's biggest original series of all time. Netflix co-CEO Ted Sarandos speculated that Squid Game would become the streamer's most-viewed show, and now his prediction has come to fruition. Ever since its release, the series has managed to maintain its No. 1 spot in Netflix's "Top 10" category, including in the U.S. – the first South Korean production to ever do so. The show's incisive social commentaries and its cleverly written characters have proven to be a hit with audiences worldwide.
The series follows a down-on-his-luck protagonist named Seong Gi-hun (Lee Jung-jae) as he competes in a series of games to win the grand prize total of ₩45.6 billion KRW (approximately $38.7 million USD). The various challenges featured throughout the show are inspired by childhood games that are popular in South Korea, such as red light, green-light (or "Mugunghwa kkochi pieotsumnida" – "the mugunghwa flower has bloomed" – in the original Korean context). Contestants who fail to complete the challenges are eliminated by death in a similar vein to survival thriller movies such as Battle Royale and The Hunger Games. The series quickly became a pop culture phenomenon overnight, spawning countless memes and even affecting Halloween costume sales from those who wish to dress up as their favorite Squid Game characters.
Related: Squid Game: How Every Major Player's Death Was Foreshadowed
In a recent report from CNN (via The Wrap), Squid Game has reportedly dethroned Bridgerton as the most-watched original show on Netflix. Bridgerton amassed views from 82 million accounts in the first 28 days from its initial release; meanwhile, Squid Game has just crossed over 111 million views in its first 25 days. Check out the full excerpt below:
Netflix said it would happen and now it finally has. "Squid Game" has become the biggest TV series in the streaming service's history, and it frankly wasn't even a close race.

The South Korean-produced thriller has been viewed by 111 million accounts since its Sept. 17 launch. To put that in perspective, the previous record holder was Shonda Rhimes' "Bridgerton," which notched views from 82 million accounts within its first 28 days. "Squid Game" is Netflix's first to reach 100 million viewers within its premiere window.

It should be noted that Netflix counts a view as someone who watched at least two minutes, so we don't know how many of those 111 million accounts finished the series. But it's a hit for Netflix nonetheless.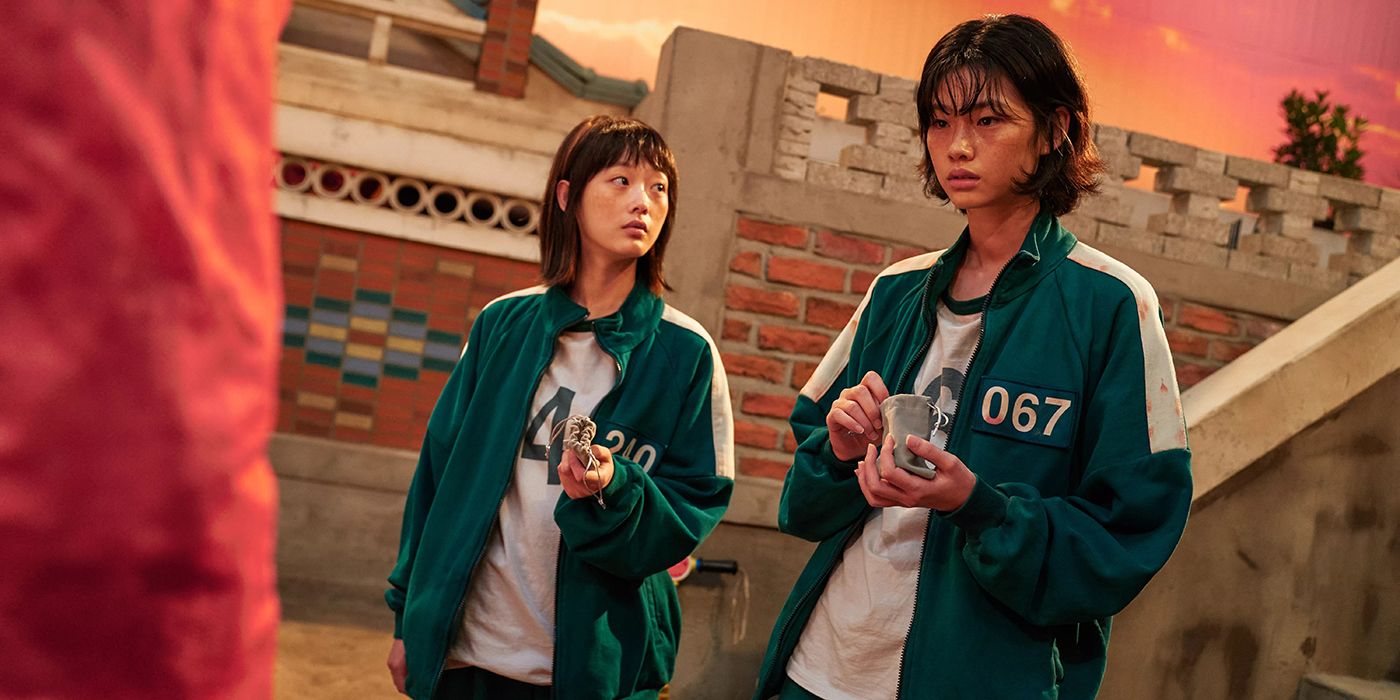 Squid Game's meteoric success with international audiences comes as a surprise, especially considering the fact that it is a totally original IP with an almost entirely Korean-speaking cast. Moreover, Netflix didn't particularly pour copious amounts of resources into promoting the series – at least in the lead-up to the series premiere and shortly thereafter. As such, it can be surmised that Squid Game's current popularity is almost entirely propped up by word-of-mouth from fans who watched and enjoyed the series enough to talk about it long after the final credits rolled.
Recent years have seen an influx of South Korean shows and films attaining breakout international success, arguably coming to a head with Bong Joon-ho's Parasite winning Best Picture at the 2020 Academy Awards. With streaming quickly becoming the primary medium for media consumption in the 21st century, audiences have a global catalogue of entertainment at their fingertips. Hopefully Squid Game's success will motivate streaming services to invest in riskier projects that don't necessarily adhere to the standard Hollywood mold.
More: How The 1988 Seoul Olympics Influenced Squid Game
Squid Game Beats Bridgerton As Netflix's Biggest Original Series
from https://ift.tt/3lyExix