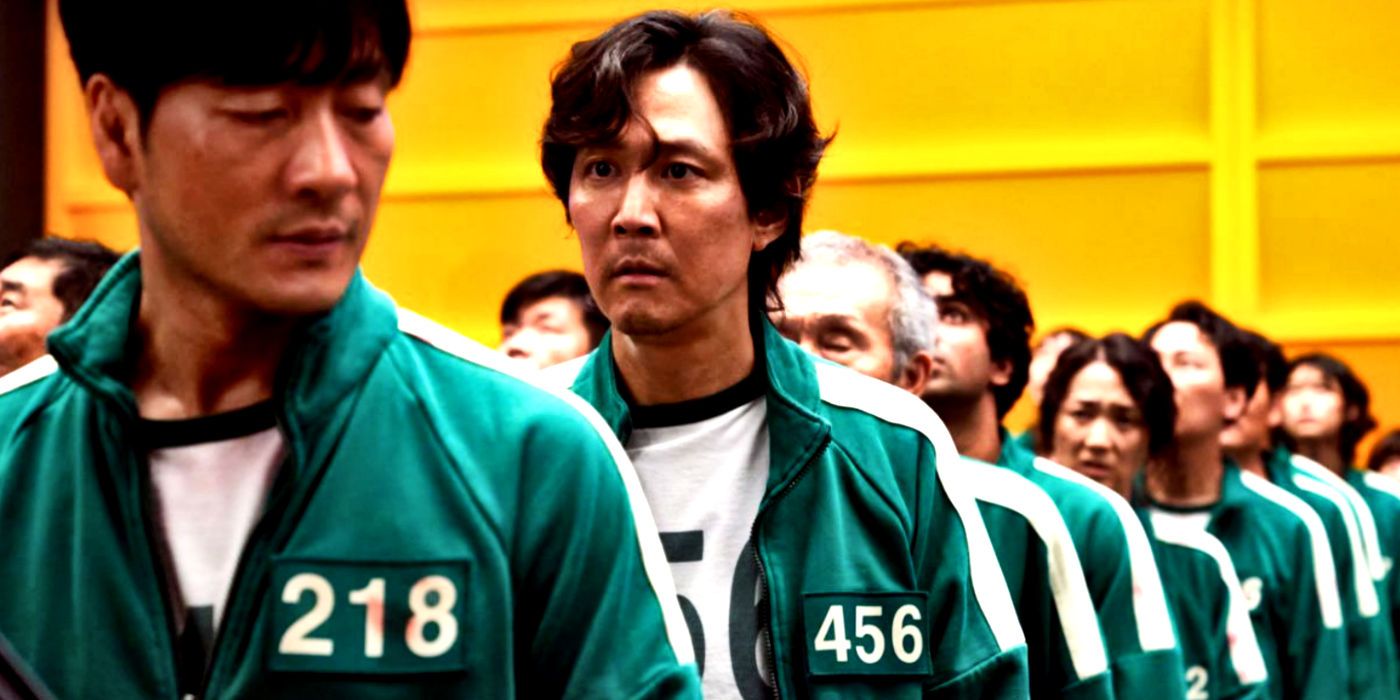 Squid Game creator, Hwang Dong-hyuk, reveals that the show's characters are named after his childhood friends. Officially announced as Netflix's most-viewed original show ever, Squid Game has exceeded all projected expectations of success. The South Korean survival drama follows struggling Seong Gi-hun, whom, after having amassed debt upon debt, signs up to a money making competition that he knows nothing about. 456 people in a similar financial situation join Seong Gi-hun, being promised a prize of 45.6 billion S. Korean won if they play and win all six games in the competition. Very quickly taking a dark turn, participants of the competition find out that losing a game comes with a deadly consequence.
Hwang Dong-hyuk, mastermind behind the entire show, actually had a completed script in 2008, but would not see the project come into fruition for over 10 years until Netflix gave it the green light in 2018. Filmed over a five month span in 2020 and released last month, Squid Game is something of a global phenomenon, thrusting its talented cast members into the spotlight. The hit show stars, amongst many others, actors Lee Jung-jae as Seong Gi-hun, Park Hae-soo as Cho Sang-woo, O Yeong-su as Oh Il-nam, and model HoYeon Jung in her first ever acting role as Kang Sae-byeok. Shining a light on the wealth disparity in South Korea, Squid Game tugs at viewers' heartstrings as they get to know the characters over nine episodes, and watch them play the once-innocent childhood games that the competition is based around.
Related: Squid Game: How Every Major Player's Death Was Foreshadowed
In a recent interview with THR, creator Hwang Dong-hyuk has shared that he actually drew on many aspects of his own life for Squid Game, admitting that some of the characters are named after people he actually knows. Seong Gi-hun, Cho Sang-woo and Il-nam are all friends of Hwang Dong-hyuk, and police officer Hwang Jun-ho, as well as the competition's Front Man, Hwang In-ho, are actually the names of brothers known by the Squid Game creator in real life. It also appears that these people didn't necessarily know their names were being used in the show until it came out. See Hwang Dong-hyuk's full comment below:
The names of the characters Seong Gi-hun (Squid Game's lead, played by Lee Jung-jae), Cho Sang-woo (the lead's childhood friend who left the neighborhood to study at the acclaimed Seoul National University, played by Park Hae-soo) and Il-nam (the elderly competitor at the heart of the story, played by O Yeong-su), are all the names of my friends. Cho Sang-woo is a childhood friend of mine, who I used to play with in the alleyways. There are several more too — Hwang Jun-ho (the police officer, played by Wi Ha-joon, who sneaks into Squid Game to search for his brother) and Hwang In-ho (the missing brother, aka The Front Man, played by Korean superstar Lee Byung-hun) — these are the names of real people from my life too. Hwang Jun-ho is my friend and Hwang In-ho is his actual older brother, just like in the movie. [...] they kept calling me like, "Oh my god, you used my name! [Laughs] Hwang Jun-ho said, "You even used my brother's name!" His older brother is living in the States and he suddenly called him after seeing the show. Like the two characters, they were not really talking to each other that often, and his brother wasn't coming home to visit their mother. So that is why I intentionally used those two names. It was like an inside joke between me and my friends — to get In-ho to finally call his brother and apologize for being out of touch. And it worked — it actually happened!" When he called, In-ho apologized to his brother for being out of contact for so long.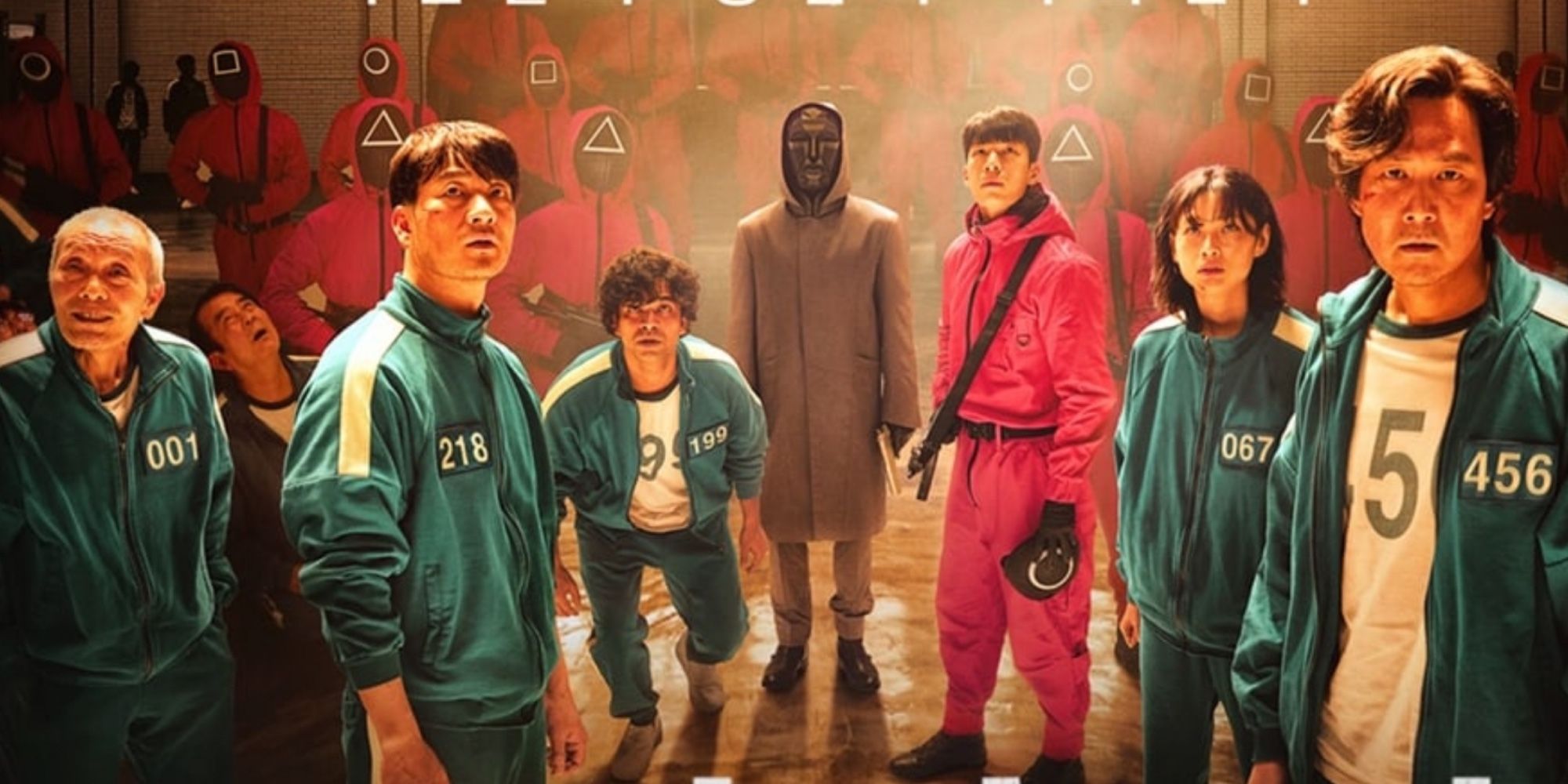 There is something almost eerie about Hwang Dong-hyuk using the names of his childhood friends in a show where the characters have to play gruesome versions of childhood games, but perhaps this link is what helped Hwang create the emotion in these scenes. Despite its dystopian premise, it is clear that Squid Game is inspired by real life narratives, with the question of "how far would you go for money?" at the forefront of the story. Hwang also explained that he had experienced financial struggles in his life, and that this was one of the things that first got him thinking about the show.
After some shocking revelations (and some questionable red hair) in the final episode, fans of Squid Game are eager to see the show return for season 2, prompting Hwang for the answer to "what happens next?" With such support for the story to continue, viewers are hopeful that Netflix will grant their wishes. The personal connection to Hwang's own life enriches the story even more, highlighting that the themes in the show aren't purely fictional. Perhaps the people whom the characters are named after will consider which personality traits of theirs Hwang also borrowed, while the other people in his life wait to find out if their names will be used in the next round of Squid Game. 
More: Squid Game's Front Man Twist Creates A Timeline Plot Hole
Source: THR
Squid Game Characters Are Named After Creator's Childhood Friends
from https://ift.tt/3mPzp9o