After an excitement-generating initial announcement, a delay from its initial release date, and a successful open beta period, Back 4 Blood has finally launched in full, with a few notable problems, like not being able to test card decks in its practice firing range. The co-op zombie survival shooter is attempting to fill the niche left partially empty by Left 4 Dead, but is bringing some novel new mechanics to the formula. Back 4 Blood attempts to inject limited variety into its zombie-shooting formula through the use of card decks, and while players so far have had mixed reactions to the deck system on the whole, making the cards usable in Back 4 Blood's firing range could help players better acclimate to it.
Back 4 Blood's card system attempts to incrementally add variables to all of the game's modes. Both the campaign, as well as the PvP Swarm mode, make use of the card decks. Players can build different decks from the main hub, Fort Hope, which consist of cards with a variety of different buffs for both the player and the team. Some are as simple as increasing ammo, health, or stamina, while others have more intricate effects. Players will select more cards randomly drawn from their deck as a match progresses, such as every time a safe house is reached in the campaign, or between each round in Swarm.
Related: Why Back 4 Blood Isn't Called Left 4 Dead 3
Inside Fort Hope, which is essentially a glorified, explorable main menu, Back 4 Blood does a good job of showing the player all the tools at their disposal. Players can browse the cards they own, and build decks out of them, or go to a firing range and test out every gun, melee weapon, and throwable the game has to offer. One major oversight in Fort Hope, though, is the inability to test cards on the firing range. This isn't a game-breaking concern, but letting players mess with different card combinations before jumping into a game would be helpful.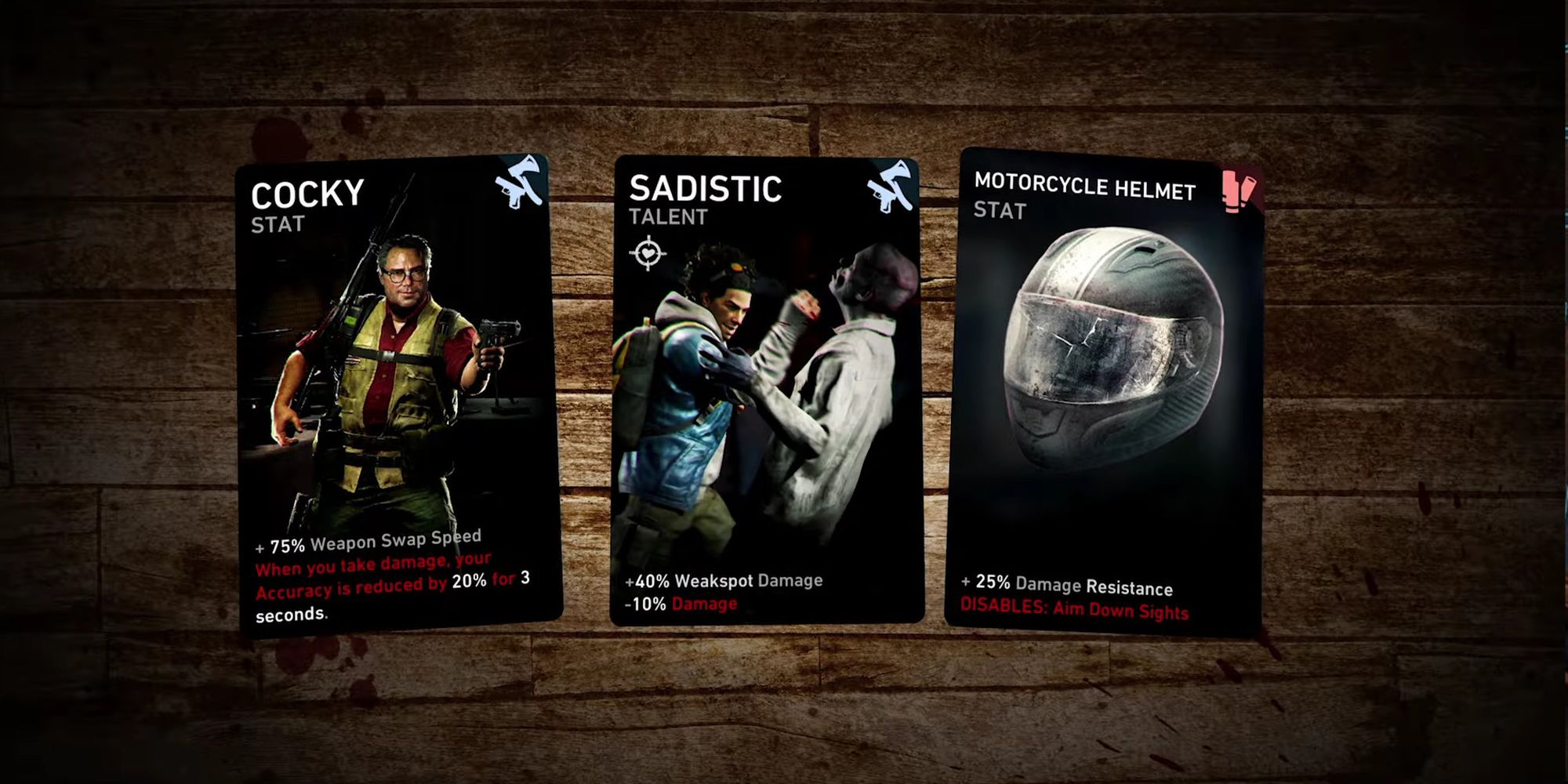 For the most part, the cards in Back 4 Blood aren't particularly complicated. However, their effects and how they interact with each other seem nebulous when first starting out. The only way to see how effective a card is going to be is to use it in a game, where choosing said card might not be the best strategy, and could lead to less desirable outcomes or cause players to overlook how their cards are working during heated gameplay. Making the entire array of cards available in the firing range could give new players a chance to familiarize themselves with the system, saving the potential headache of having to figure out the best way to use them on the fly.
Letting players test out entire decks even before unlocking new cards through Supply Lines and other methods would also help them grasp the strategies that are meant to be formed. On Back 4 Blood's lowest difficulty, the cards are arguably negligible, where pure FPS skill will carry one through a campaign. There will clearly be strategies to deck building, though, and letting players mess around with different combinations could help them grasp the larger concepts going on behind the scenes. Back 4 Blood will likely grow quite a bit following its launch - provided it finds some success - and adding the cards to the firing range would be a wonderful quality-of-life improvement that would get new players into the game's groove more quickly.
Next: Back 4 Blood's Swarm Mode Needs Big Improvements
Why Back 4 Blood Should Let Players Try Out Cards In The Practice Range
from https://ift.tt/3az701I