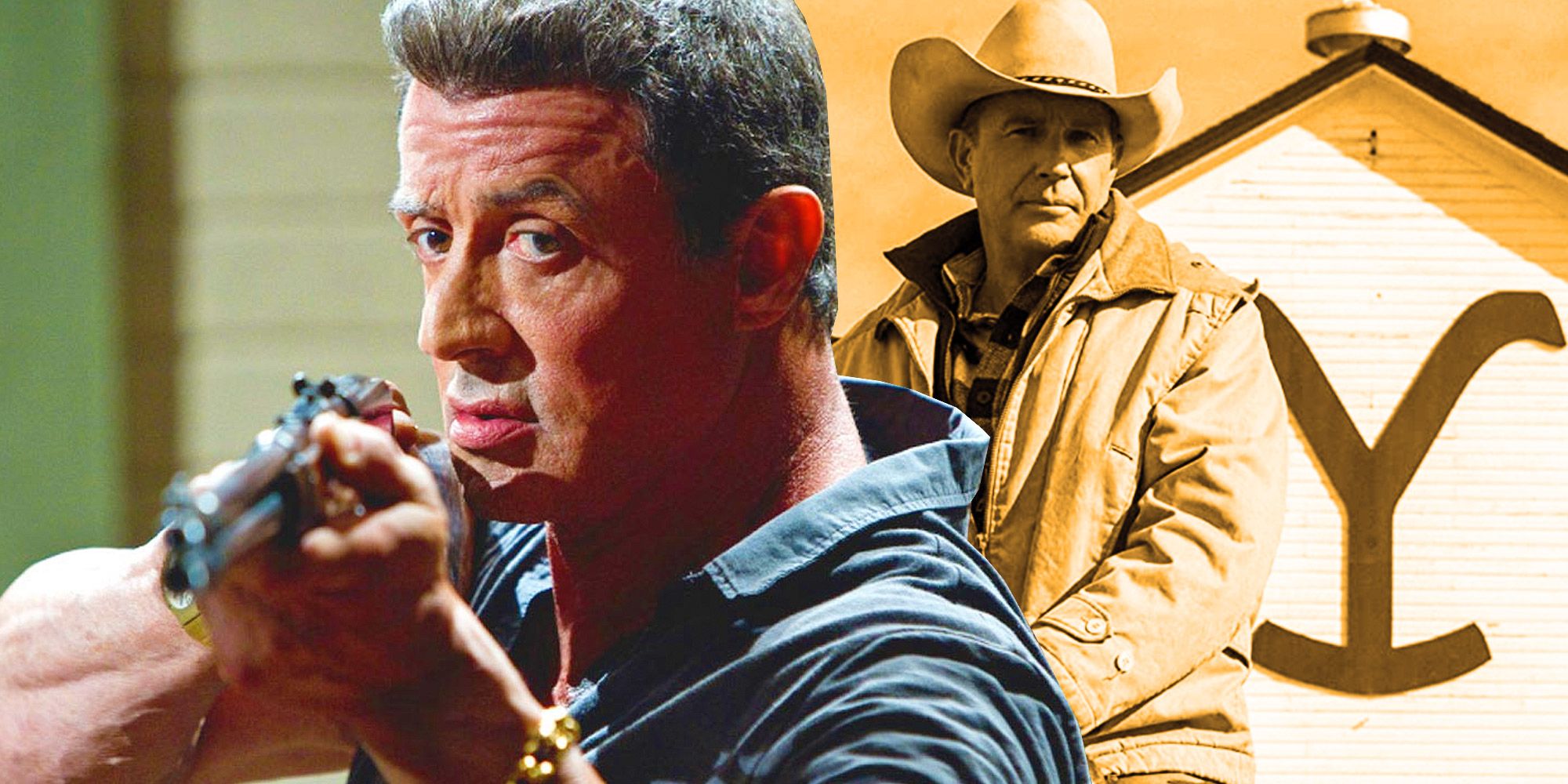 Sylvester Stallone is set to star in Yellowstone and Boardwalk Empire creators' new show, Kansas City, for Paramount Plus. Stallone, a Hollywood icon, has starred in a number of high-profile franchises throughout his career, including Rocky and Rambo, as well as a stable of action hits from the last three decades, from Cobra to Cliffhanger to Cop Land to Escape Plan. He's also the creator and figurehead of The Expendables franchise, which is currently filming a fourth movie in that series for release next year.
Taylor Sheridan is the creator of Yellowstone, which is currently in its fourth season and stands as the highest-rated show for Paramount Plus and a major hit for the streamer. Sheridan is also the writer of Denis Villeneuve's Sicario (and the sequel, Sicario: Day of the Soldado), and also directed the thrillers Wind River with Jeremy Renner, and Those Who Wish Me Dead with Angelina Jolie. His Yellowstone prequel series, 1883, is set to debut this month. Terence Winter is the prolific writer of The Sopranos and Boardwalk Empire, both of which earned 41 Emmy wins combined.
Related: A Rambo Miniseries Is The Perfect End To Sylvester Stallone's Run
According to Variety, Stallone is set to star in the series Kansas City for both Sheridan and Winter, which will be produced for Paramount Plus. Stallone will play a legendary New York mob boss named Sal who attempts to reestablish his mafia family in modern-day Kansas City, Missouri. Sal's journey is fraught with challenges as he "encounters surprising and unsuspecting characters who follow him along his unconventional path to power." This is the first-ever lead role in a TV series for Stallone, a true milestone for the 75-year-old actor.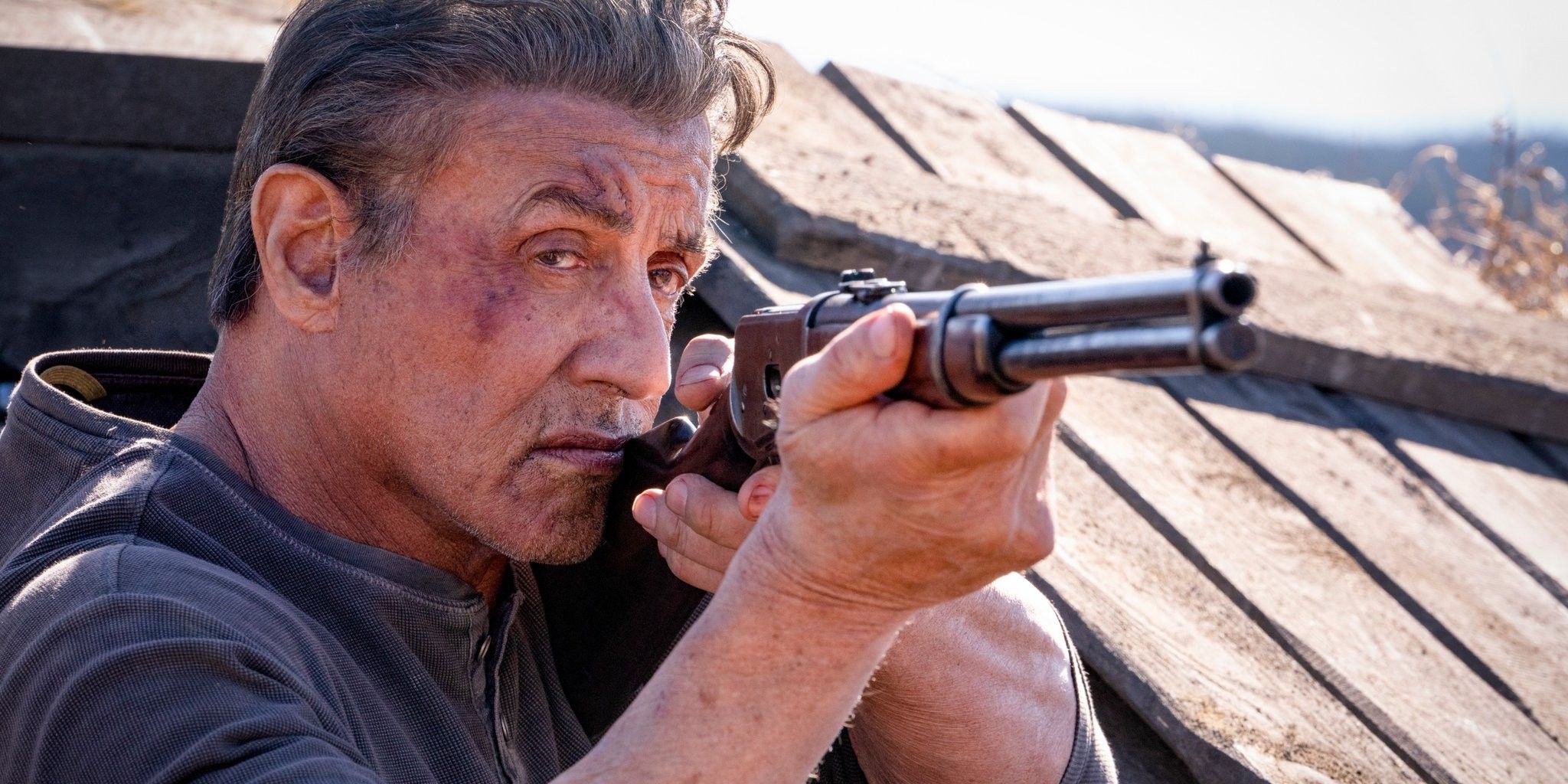 Stallone hasn't slowed down a bit since beginning his Hollywood career, constantly returning to the well of his most popular franchises, while taking risks with other endeavors along the way. Recently, the writer/actor/director released his recut version of Rocky IV and provided the voice of King Shark in James Gunn's The Suicide Squad. His next role is as a superhero in next year's Samaritan, as well as a return to Guardians of the Galaxy Vol. 3 as Stakar Ogord.
It's almost incomprehensible that Stallone has yet to have led a TV series in his decades-long career thus far, but playing an Italian mob boss for Sheridan and Winter feels like the perfect role for the legendary actor. While best-known for his onscreen action exploits, Stallone has shown his talent for drama many times over, both in the Rocky and Creed films, as well as James Mangold's underlooked 1997 cop drama, Cop Land. Kansas City sounds like a project that will allow Stallone to dig into his experience as an actor and create a new memorable character to add to his repertoire. With Sheridan and Winter guiding Stallone, Kansas City could be the next big thing for Paramount Plus.
Next: How Rocky (& Creed) Would Be Different If Stallone Didn't Kill Apollo
Source: Variety
Sylvester Stallone Starring In Show From Yellowstone, Boardwalk Empire Creators
from https://ift.tt/31ynAOb