For a show about wealthy housewives across America (and soon the globe when Bravo's The Real Housewives of Dubai premiers), The Real Housewives has an element of darkness to it. Scandals within the group are common, which can create enemies amongst the cast members - sometimes even turning friends into foes.
RELATED: 10 Fights On The Real Housewives That Went Way Too Far
Some enemies (like Denise Richards and Lisa Rinna of The Real Housewives of Beverly Hills) get over their petty arguments and continue being friends, but other enemies become each other's arch-nemesis, making reconciliation far from possible.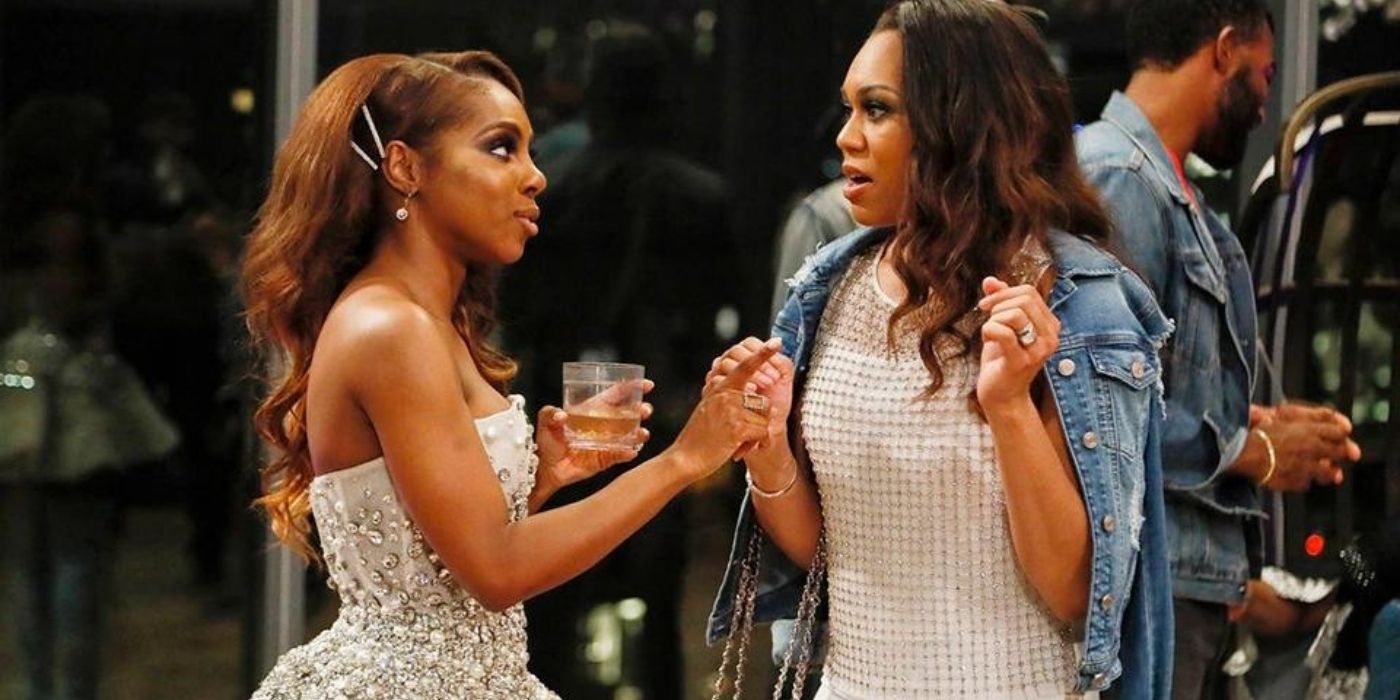 The Real Housewives of Potomac's Monique Samuels and Candiace Dilliard didn't start out as enemies, but everything changed when an argument between Candiace and former housewife Charrisse Jackson broke out, and Candiace felt like Monique was playing both sides.
Things for the two former friends continued to get worse over the seasons. After simmering for a long while, the rivalry finally reached its boiling point at the end of season 5 in one of the many Real Housewives scenes that fans love to rewatch. The women got into a fight that became physical and left both women scarred - physically and mentally. There was no going back to the friendship they once had after the altercation. In season 6, Monique did not return. Candiace and Monique are one of the worst enemy duos in Real Housewives because they once shared such a close friendship.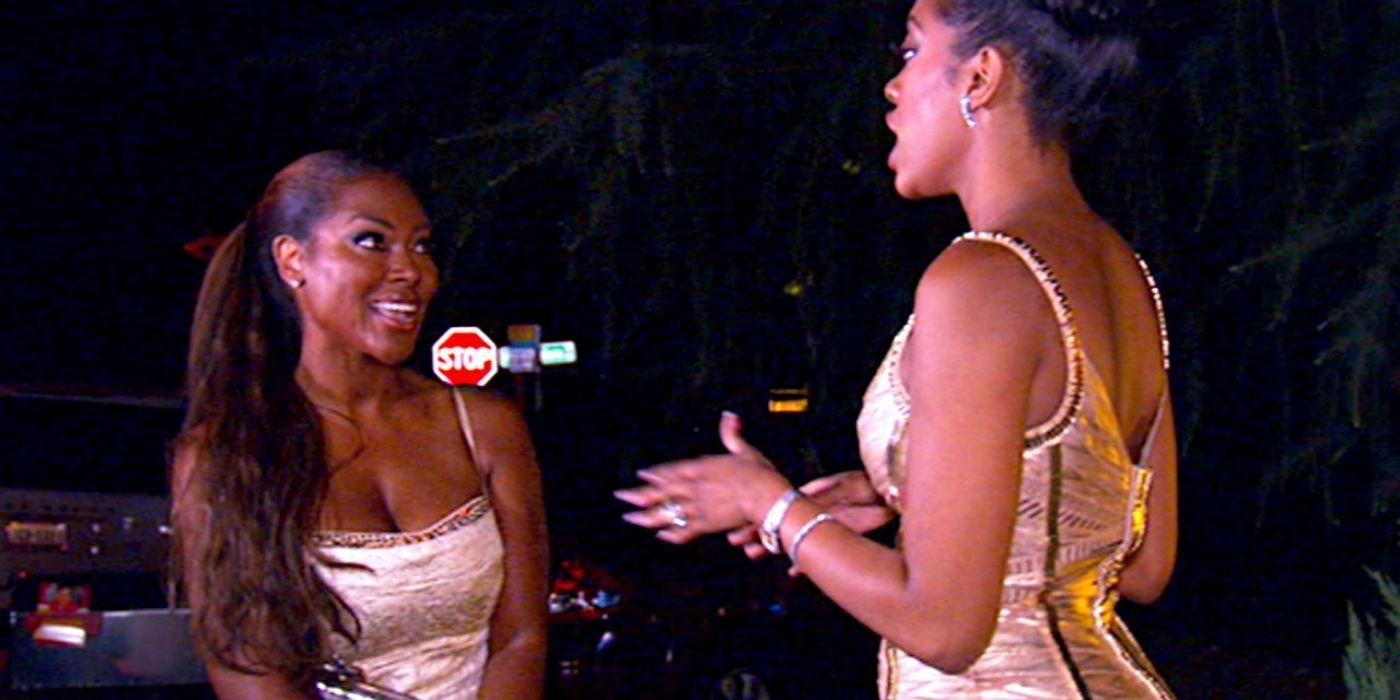 Kenya Moore and Porsha Williams have had an ongoing feud since season 5. It all started when Porsha called Kenya a former Miss America instead of her actual title, Miss USA. From there on, the petty shade was thrown back and forth for years.
RELATED: 10 RHOA Reunion Conflicts That Were Absolutely Wild
Things came to a head at the season 6 reunion when Porsha and Kenya got into a physical conflict. After that, the two were actually able to be cordial with each other at moments - especially when they became pregnant at the same time- but it never lasted long. After the Bolo stripper fiasco at Cynthia's bachelorette party in season 13, Kenya didn't let go of rumors that concerned Porsha and Bolo. The women are still each other's arch-nemesis today.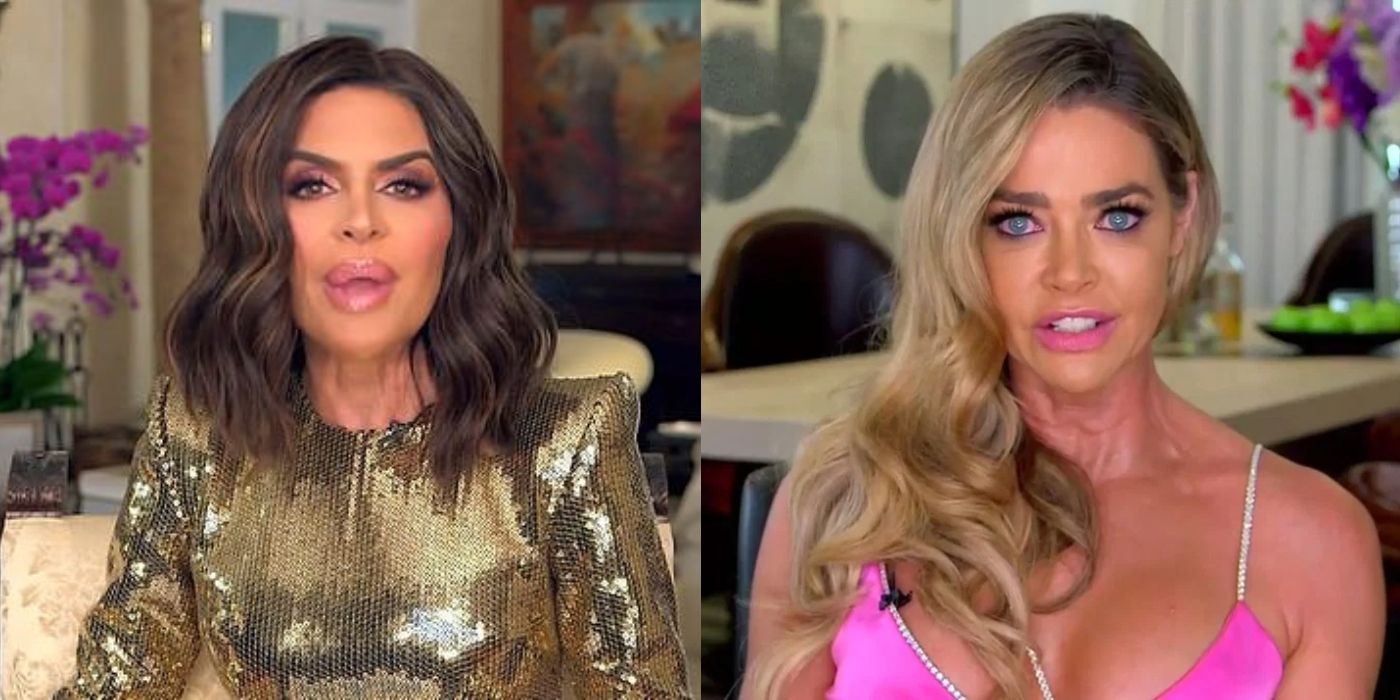 When Denise Richards joined the cast of RHOBH, she already knew a few of the housewives but her primary friend was Lisa Rinna. The two had worked together in the acting world for at least two decades and were looking forward to forming a closer bond over the course of the show.
However, Lisa made a shocking decision when she questioned her friend after Denise said that her daughter overheard their dinner conversation and that it "scarred" her. Considering Denise's daughter was in high school, Lisa had a hard time believing Denise's claim. Lisa continued to be hard on Denise after she heard a rumor about a one-night stand between her and Brandi Glanville. Instead of taking Denise's side, Lisa believed Brandi. Denise didn't last long on the show after that. It was shocking to see a 20-year friendship go down the drain in a span of two seasons.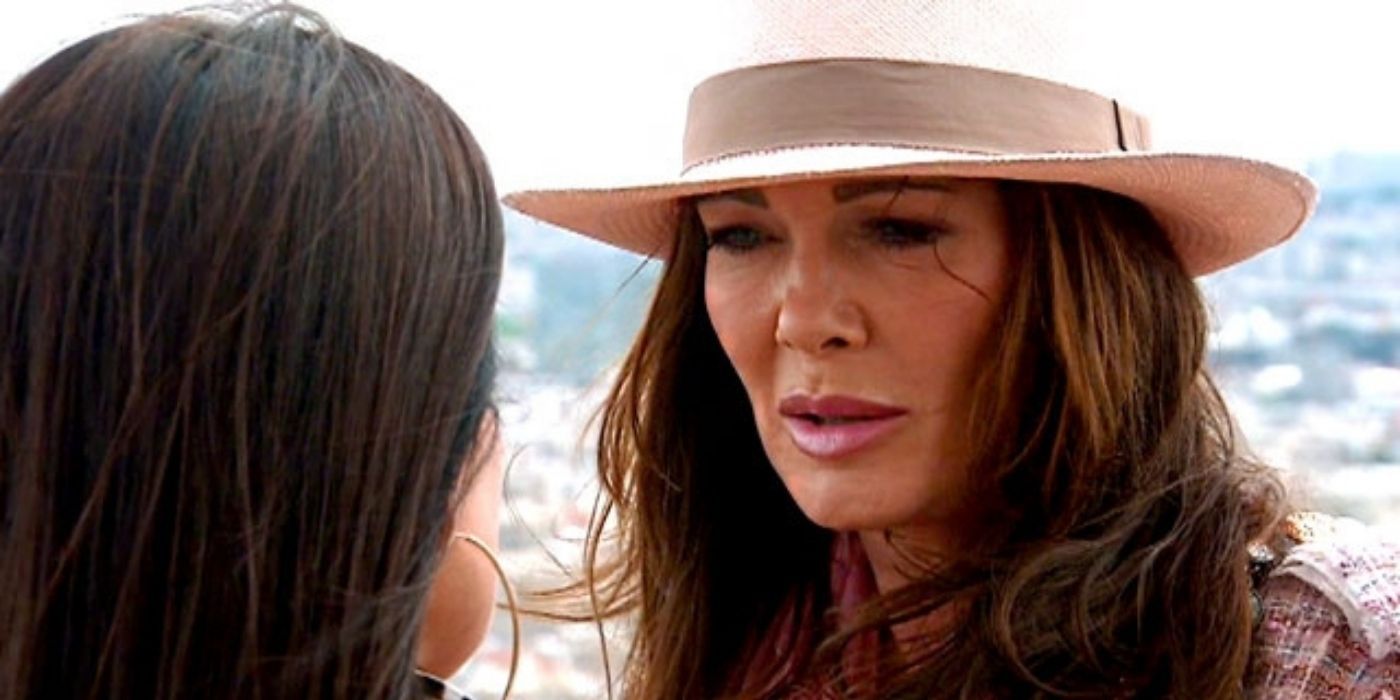 Lisa Vanderpump and Kyle Richards created a (seemingly) unbreakable bond on RHOBH. They were both original Housewives who watched each other become successful from the show. And although they considered themselves best friends, there were times where they threw each other under the bus.
RELATED: 5 Reasons Lisa Vanderpump Is RHOBH's Biggest Villain (& 5 Reasons It's Kyle Richards)
Things became dark between the two when a cheating rumor hit the tabloids about Kyle and her husband but the moment in Lisa and Kyle's feud timeline that really broke them apart was puppygate. Fans are well-versed in the disagreement between Lisa, Dorit Kemsley, and a dog from Vanderpump Dogs. Instead of taking Lisa's side in the drama, Kyle chose to believe Dorit. Lisa was so offended she kicked Kyle out of her house. The drama hasn't ended for the pair, continuing to insult each other via social media.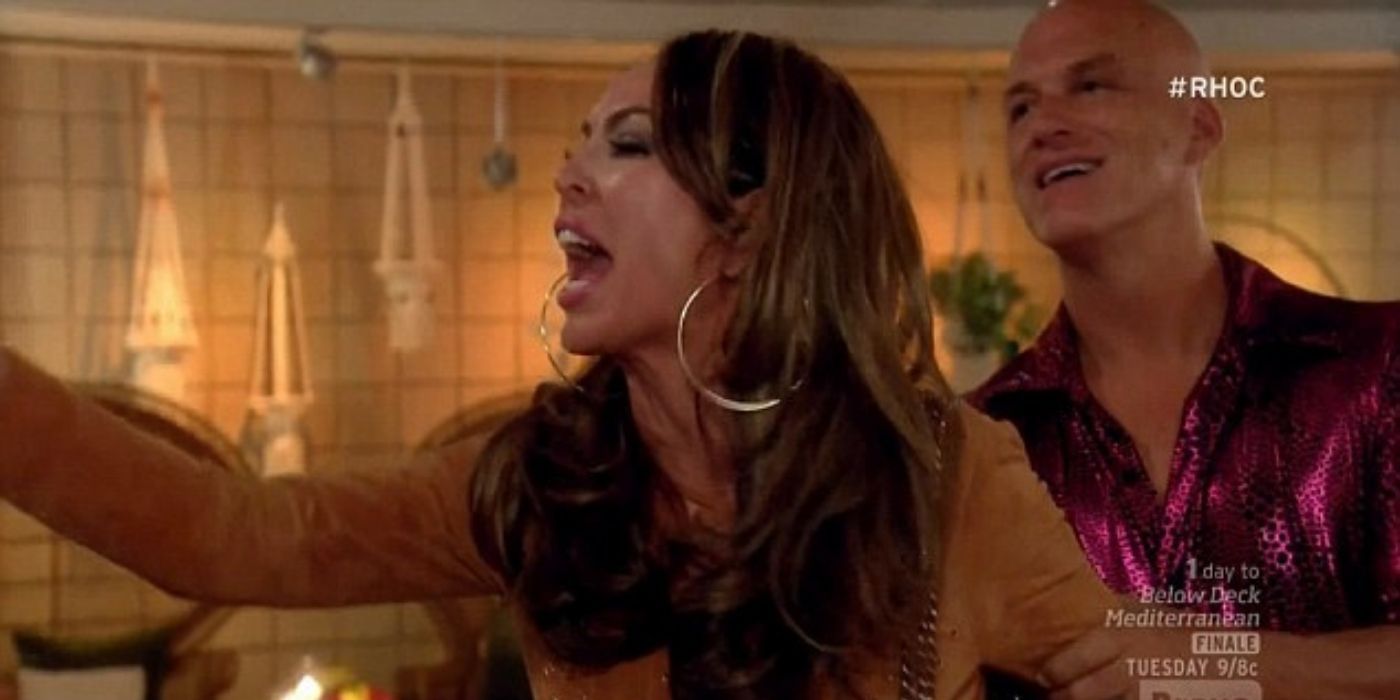 For fans of The Real Housewives of Orange County, it's hard to believe that Kelly Leventhal (formerly Dodd) and Shannon Storms Beador were ever friends. When these two enemies fight, they go hard making them one of the most diabolical duos in the franchise.
Their feud really started at a costume party where Kelly made a low-blow comment about Shannon's marriage. Shannon had a hard time forgiving Kelly, especially after Kelly made disparaging comments about Shannon's weight. Shannon eventually got her way when Kelly was kicked off the show, but these two former friends were highly toxic.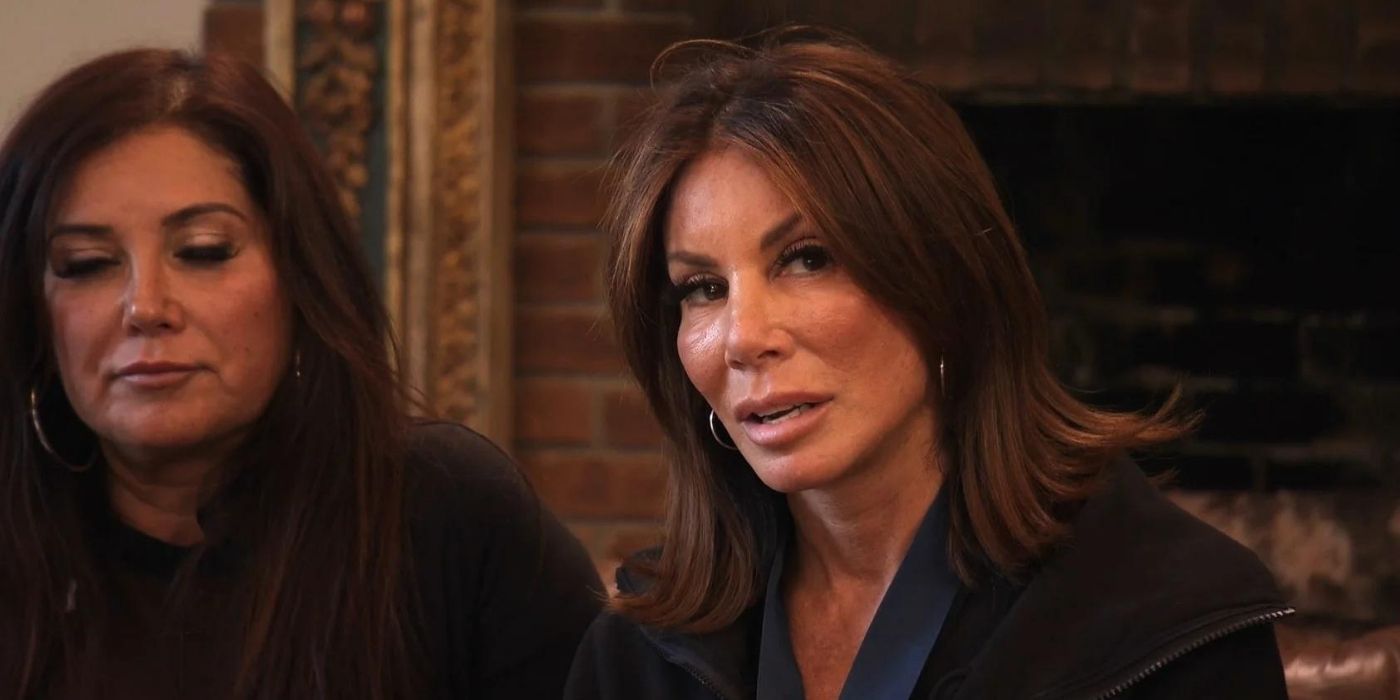 For The Real Housewives of New Jersey fans, it's hard to support Danielle based on her behavior over the years. She's had feuds with most housewives in the cast. She brought the Hell's Angels to a charity event, she's thrown dinnerwear at Margaret Josephs in Mexico, she involved herself in multiple rumors surrounding the cast, she pulled Margaret's hair at a boutique - the list of her questionable actions goes on.
Danielle earns the title of one of the most diabolical housewives in history because she was at the center of most of the arguments during her time on the show and made enemies with more than a few cast members. The drama didn't stop when Danielle left, but it did get less physical.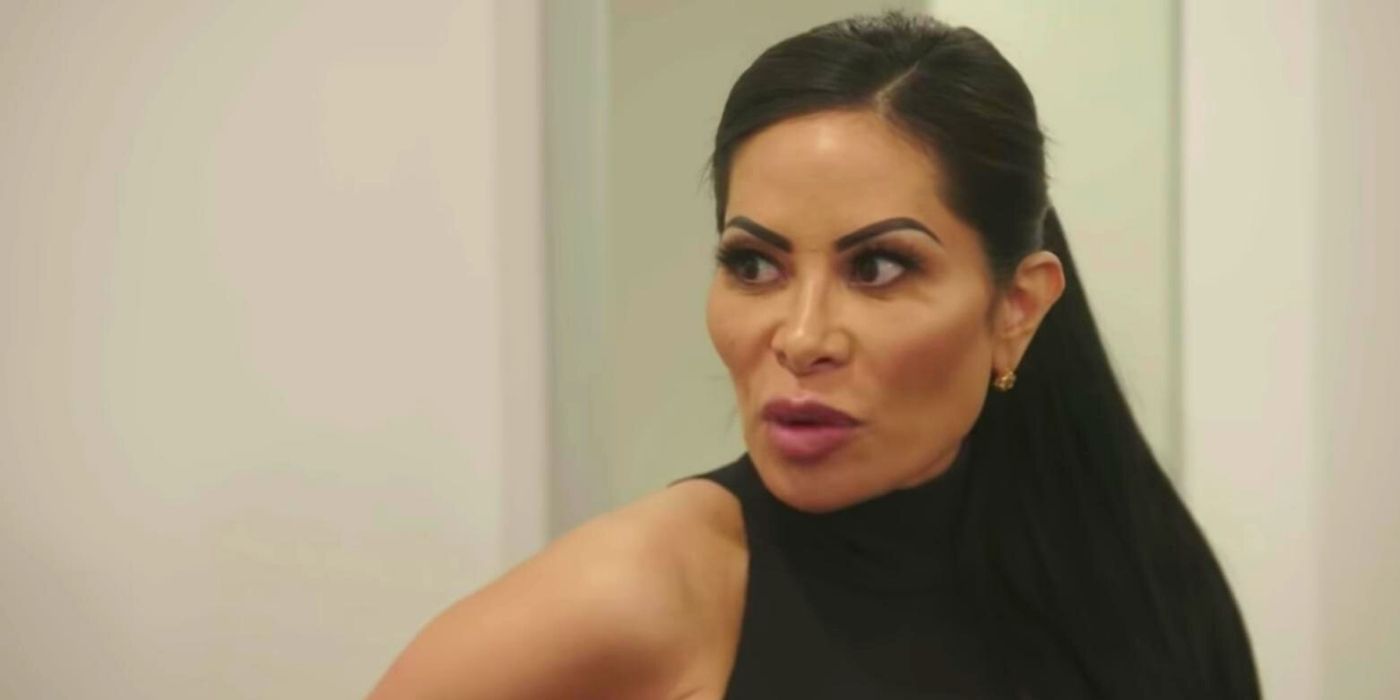 In The Real Housewives of Salt Lake City's first season, a feud between Jen Shah and Mary Cosby broke out almost immediately. Jen was mad at Mary after she told Jen that she smelled like a hospital and that it made her sick. Jen had just gotten back from visiting her ill aunt in the hospital and took major offense to the comment. To hit Mary where it hurt, Jen told everyone that Mary's husband was once her step-grandfather. This feud was squashed at the reunion, but all was not well in season 2. Jen's words about the marriage left fans with lots of questions about Mary.
With season 2 still going strong, Jen and Mary are civil in some scenes but continue to talk behind each other's backs. Together, they are as diabolical as they are toxic.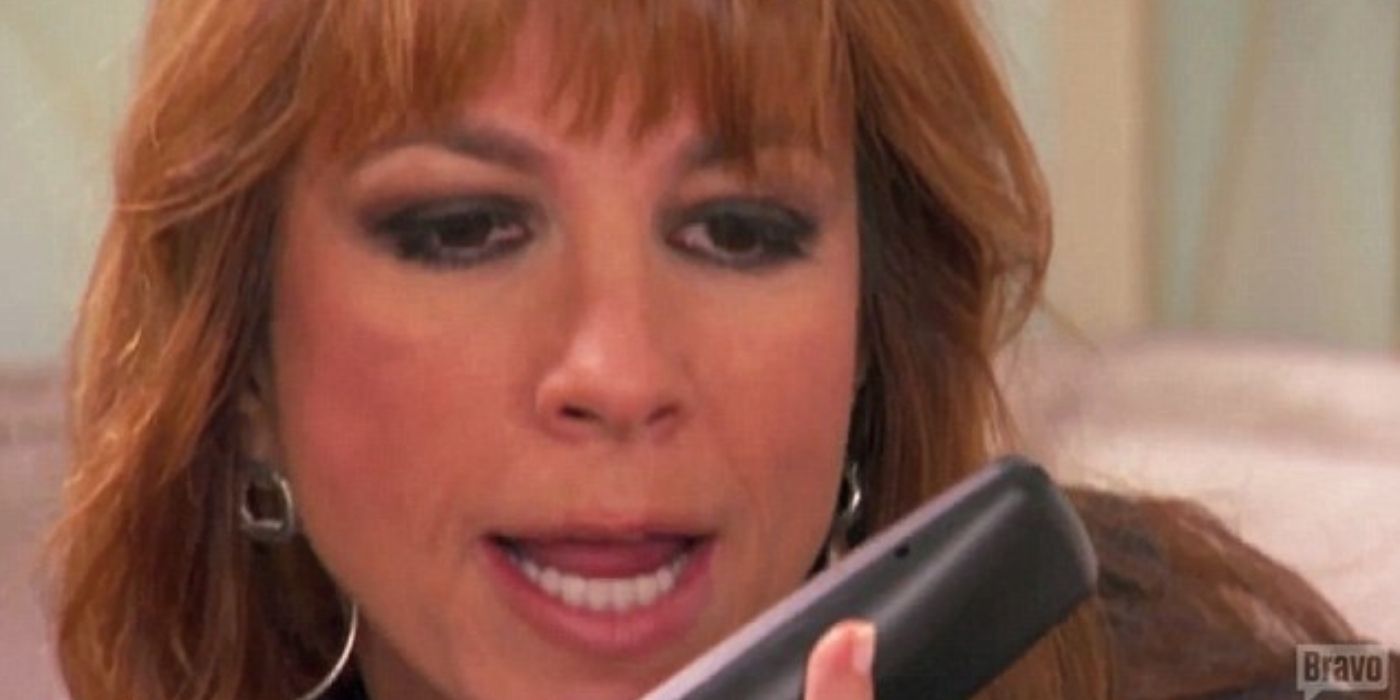 Jill Zarin and Bethenny Frankel became close friends in season 1 of The Real Housewives of New York. They were so close that it was hard to imagine them arguing. Along the way, however, a rift between them became evident.
Bethenny claimed Jill was jealous of her newfound success, and Jill claimed that Bethenny used her for business connections. Despite countless attempts to work things out, these two remained civil but could never go back to the friendship they once had.
RHOA's Phaedra Parks, Porsha Williams, and Kandi Burruss were in a strange friendship for years. Phaedra and Kandi were close friends, but once Kandi befriended Porsha, Phaedra's green-eyed monster came out.
She suddenly had issues with the way Kandi handled Phaedra's divorce and didn't think she was a good enough friend. But the real kicker was when Porsha told Kandi she had heard a rumor that Kandi poisoned Porsha's drink in an attempt to assault her. The rumor was horrifying, damning, false, and apparently started by Phaedra, which went against her personality. Phaedra was fired the following season and she and Kandi are, understandably, no longer friends.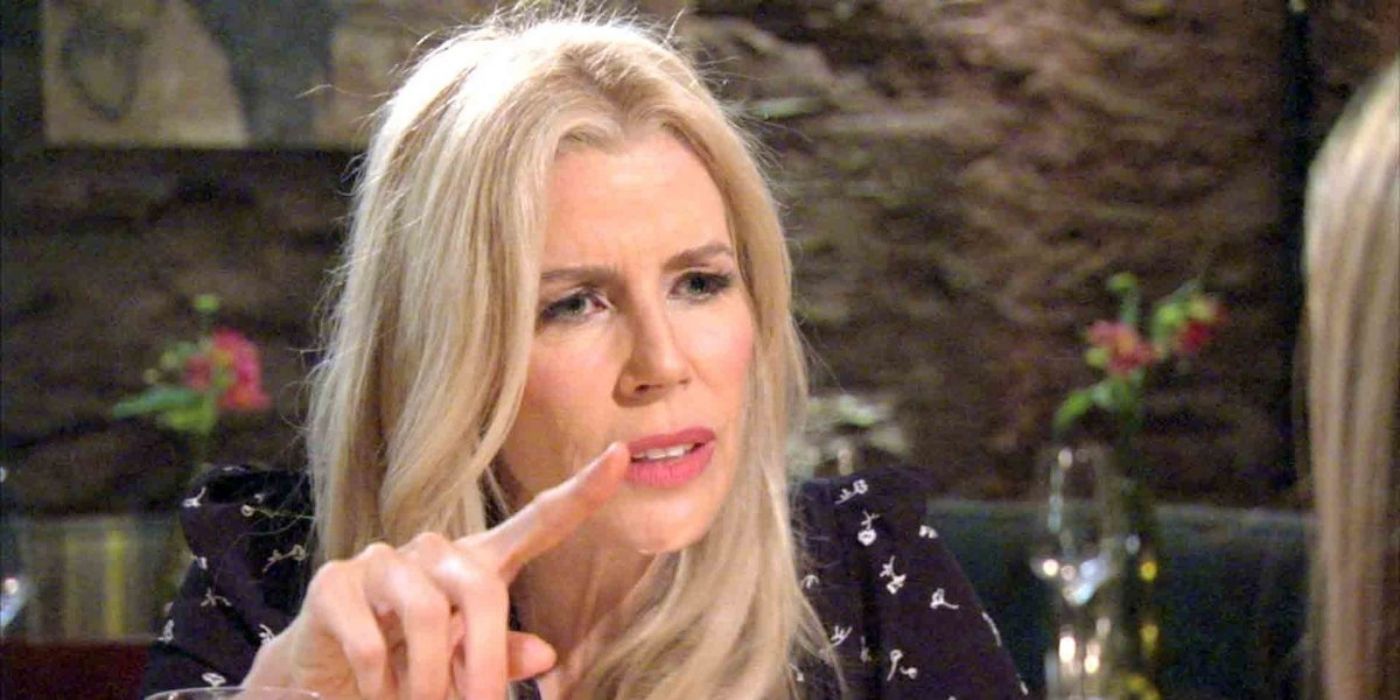 Aviva Drescher didn't last long as a housewife. She made most situations about herself and had a hard time getting along with the other women, most notably Heather Thomson. Ironically, Aviva thought Heather got involved in things that didn't involve her.
Aviva's continued issues with castmates Ramona Singer, Sonja Morgan, and Carole Radziwill resulted in her getting fired. Today, Aviva and the cast continue to be enemies.
NEXT: 10 Real Housewives Of New York Conflicts Fans Forgot About
The Real Housewives: 10 Of The Most Diabolical Enemies
from https://ift.tt/3Fb7at3